key performance indicators
A Key Performance Indicator (KPI) is a quantitative value that indicates how successfully a business meets vital business goals.
To measure their effectiveness at achieving goals, organisations use KPIs at multiple levels. High-level KPIs may concentrate on the organisation's overall output, while in functions such as marketing, sales, HR, support and others, low-level KPIs may focus on processes.
Managing KPI's use involves setting goals (the desired success level) and monitoring progress towards that goal.
Leading indicators predict eventual success; slowing indicators reflect how effective the company has been in producing results.
What are the top 5 Sales and marketing Key Performance Indicators (KPI's)?
Revenue per customer
Customer Retention Rate
Profit Margin
Average website visits
Bounce rate


SMART KPI
SMART metrics is one way to measure the importance of a success predictor. Usually, the acronym SMART means Specific, Measurable, Attainable, Relevant, Time-bound.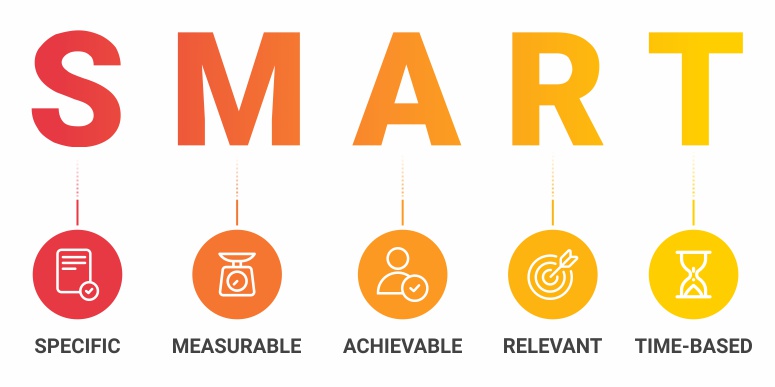 That is, in other words :
Is your KPI target-specific?
Are you able to assess progress towards that KPI?
Is the KPI feasible in a practical way?
How important is the KPI?
KPI must be measured over time
Usually, KPIs are an essential tool for assessing an organisation's performance and making the requisite changes more effective.