Trusted Platform that Connects You with auditors in London
Find an auditor with Experlu
Hire Talent in 48 Hours
Network of UK Auditors
Verified Expert Auditors
3 Customised Proposals
Industry Specific Experts
FREE service.
Verified Registered Experts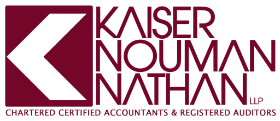 Kaiser Nouman Nathan is one of London's leading firms of Accountants, Registered Auditors and Business Advisors. Since its foundation in 2011, Kaiser Nouman Nathan has acquired a wealth of experience in the creation of effective business and financial solutions for clients across all sectors.
We are ACCA accredited professionals offering audit, accounting, taxation and other business advisory services to companies and individuals in the United Kingdom. Our accounting practice provides a crucial role in advising individuals, businesses, and organisations in various matters from financial reporting, audit, compliance including regulatory aspects. Our aim is to provide you with tailored solutions to the services that you require and hence provide efficient services which are focused on high quality deliverables. We will provide you with value add services that will empower your business to continue growing. The accounting practice operates has established two branches in England which are in London City and in Birmingham Central. Our aim is to meet your requirements including set deadlines and we will provide you with transparency throughout your chosen assignment along with a consistent team of professionals ready to work with you. Our working style includes working with you either at your offices or alternatively we are capable of working remotely whilst maintaining an iterative assignment tailored to your needs using tools like inflo data management.
01.
Inquiry: Complete online form
02.
Assessment: We assess your needs
03.
Proposals: Receive proposals from 3 experts
04.
Evaluate: Discuss and evaluate proposals
05.
Hire: Accept a proposal
Services
Unlock Financial Success with Experlu's 98% Matchmaking Accuracy
External or statutory audit
Statutory audit services in UK ensure compliance and excellence. Our budget-friendly auditors provide comprehensive assessments, impartial evaluations, and valuable insights to ensure compliance, promote transparency and inspire confidence in your business. Take your audit experience to new heights today!
Non-statutory audit
Enhance your business's performance by utilising our professional auditor's voluntary or non-statutory audit services in UK. Unleash undiscovered potential, pinpoint crucial areas for enhancement, and attain a competitive advantage. Rely on our skilled auditors to steer you towards success through thorough analysis and strategic guidance.
Internal audit
Enhance your business's internal controls and performance by utilising our reliable internal audit services in UK. Our team of experts offers impartial evaluations, effective risk management, and process optimisation, guaranteeing streamlined operations, adherence to regulations, compliance with internal controls and preservation of your organisational reputation.
Agreed upon procedures
These services are customised to meet your specific needs. In UK, our registered auditors offer agreed upon procedures that include tailored evaluations, meticulous testing, and comprehensive reporting. You can trust us to provide precise insights and actionable recommendations for your unique business requirements.
Due diligence
Our comprehensive due diligence services in UK are designed to help you mitigate risks and make informed decisions. Our diligent experts conduct thorough investigations, uncovering critical insights that will safeguard your investments and ensure long-term success. Trust in our expertise today to confidently navigate the complexities of the market.
Accounts and tax returns
Ensure your tax strategy remains compliant and optimised with our efficient accounts and tax returns services in the UK. Our skilled experts guarantee accurate financial statements and timely tax filings, reducing stress and maximising savings. Start experiencing seamless compliance today!
Hire The Best Fit in Just 2 Days!
Experlu will match you with Accountant, Auditor, Bookkeeper and Tax advisor that fit your requirement within 2 days.
Sometimes, our expert team can match profiles on the same day.
Other Platforms Vs Experlu
Search..
4+ Days
Over reliance on recommendations and search engine rankings
You call family, friends, search google and send call requests to multiple Expertsfound on search engine's first page .
48 Hours
Intelligent Matchmaking Platform
You sign-up & share your requirements, business details, budget and timelines.
Time comitment
5 Days
Wasting Time Interviewing Unverified Talent
Scouring through multiple websites & interviewing multiple service providers, wasting time & resources.
2 Days
Experlu will Find the Best 3 Matches
Let experts come to you.. 100% Profile Matching ensures you need only one round of interview to select the best among the 3.
Communication
4 Days
Scattered communication
Once you request for a fee quote, there is no guarantee that they will accept you as a client, delaying your project.
2 Days
Get Started Immediately
All proposals are there on a single platform. Compare, chat, talk and hire instantly.
6 Reasons Why Experlu Outperforms Others to Get You the Best Auditors London
01
First-Hand Access to Accounting Wizards
Remove the painful hassle of interviewing questionable quotes. Gain access to a select group of qualified, verified Auditors in UK with a rich background in business audit ranging from 3 to 15 years. Take charge of your business with a sense of assurance and capitalise on opportunities without apprehension.
02
Completely FREE Service. You Get to Call the Shots!
Use our platform to post as many job enquiries, absolutely FREE—no need to pay for lead qualification or the selection process. You're the boss - reject proposals hassle-free.
03
Our Auditors Verification Process is Quite Solid
Work with auditors who are genuinely invested in your business. Every candidate associated with us undergoes a rigorous evaluation process, so we can know how serious they are. Rest assured, you'll only get verified auditors – no half-hearted connections here.
04
For B2B, B2C, and Personal Audit Needs
We're here to serve all audit needs. Whether you're looking for a new startup auditors to keep the books tidy or a corporate auditors to tackle the big league, we can help. From individuals to startups to established businesses, we're your partner in finding the right experts to handle your unique demands.
05
Extraordinarily Easy, Saving Your Time and Sanity
It takes less than a minute to complete our questionnaire and get started, unlike the 2 -3 weeks-long traditional approach. You will be accompanied by our expert from start to finish. We will personally do the legwork so you can save your time, effort, and sanity.
06
Remarkable Benefits for Our Registered Members
Our registered members occasionally receive special treats – a 10% discount on switching auditors, gift vouchers, a 10% discount on the auditors fees in the first year, first-hand access to the latest insights into accounting, and a personal dashboard to manage your data.
Avoid guesswork. Talk to the experts, free
Mary
Experlu Business Consultant
Do you need help finding an Expert auditor near me?
On Experlu, you can find the best local auditors. Begin your search and receive free quotations right away!
Are you looking for an auditor for the first time and don't know where to begin or looking to switch? Let us know about your project, and we'll find you a shortlisted list of auditors to consider. Because you are not under any obligation to hire, you can compare profiles, read past reviews, and request additional information before making your selection.
Whether you need an auditor for a single company or group of companies, your accounts are prepared under IFRS or UK GAAP, or you are a large or small business. Experlu's matchmaking process will find you the best auditors meeting your budget.
With profound industry experience, our auditors focus on sharing their knowledge and providing value-added services to clients at a competitive price.
Our expert auditors offer a wide range of auditing services to businesses, including external or statutory audit, internal audit, due diligence, forensic audit, client money audit, agreed upon procedures or other one-off audit services.
Finding a suitable auditor for your business is a critical but time-consuming process. We solve this problem by sending you three customised proposals.
Tell us your specific needs

We'll help you find an auditor according to your requirements. So, help us refine your search by telling us your specific requirements, and we'll connect you with auditors to help you.
Receive 3 free quotes

You'll receive three quotes from professional auditors from our network and get quick notifications via email and messages. At Experlu, we make sure we do the leg work for you!
Choose your auditor

Pick from some of the best auditors in the UK. With easy access to reviews or ratings and direct contact with audit firms, you can be confident with your choice.
What is an Audit?
It is a verification, like examination or inspection, of a quality system or process to ensure compliance with the requirements.
It can be applied to functions of an entire organisation or be focused on specific functions, processes, or production steps. Some audits can have specific objectives, such as auditing documents, assessing risk, evaluating performance, or monitoring corrective actions, while others are more general.
What is an external audit?
A statutory or external audit involves examining a business's financial statements to provide an audit opinion on whether financial statements give a true and fair view of the state of affairs of an entity. It is one of the most commonly used types of audit.
Who appoints external auditors?
The shareholders typically appoint external or statutory auditors during the company's Annual General Meeting (AGM).
Who performs an external audit?
An auditing firm or an independent auditor performs the audit.
Does your company need an external audit?
An audit of a firm's financial statements is mandatory unless the firm is exempt from auditing.
By law, certain firms are required to conduct an audit:
A non-profit making firm subject to a public sector audit.
public company
a subsidiary firm (unless it is exempt)
an insurance firm or a firm carrying out insurance market activity
banking businesses
electronic money (e-money) issuer
MiFID (Markets in Financial Instruments Directive) investment company
UCITS management firm
its shares traded on a regulated market
funder of a master trust pensions scheme
special register body
pensions or labor relations body
To be exempt from an audit, a firm should either qualify as small or have qualified as small in the previous year.
For a firm to be considered small, two of the following financial criteria should be met:
The group's turnover should not exceed £10.2 million
The group's total assets should be less than £5.1 million
The group should have less than 50 employees
The criteria mentioned above should be met by the firm's group if the firm is part of a group.
However, even if exempt, entities or individuals holding 10% or more of the firm's shares can request an audit.
Is an auditor only focused on a small business's annual accounts?
The short answer is yes!
It is possible to hire an auditor for additional purposes, like preparing tax returns or bookkeeping, provided your Auditor doesn't take part in the firm's management.
How long does it take to complete an external audit?
The time to complete an audit is based on various factors, including the size of the company and the efficiency of its internal record-keeping system.
Typically, from start to end, audits are scheduled for three months – four weeks of planning, four weeks of fieldwork, and four weeks of preparing the audit report and discussing its results.
However, a straightforward audit can be done within 4 to 6 weeks.
What happens after an external audit?
After an external audit completion, auditors issue an Auditor's report to the shareholders. In the report, auditors providean audit opinion on whether the firm's financial statements are free from material misstatements.
There are four types of audit reports, unqualified or clean, qualified, disclaimer or adverse.
Unqualified opinion- clean report

An unqualified opinion concludes that a firm's financial statements accurately and fairly reflect its financial condition in all material aspects.
Qualified opinion

A qualified opinion is issued by auditors when they are not able to provide an unqualified opinion on a certain aspect of the financial statements, like the valuation of inventories or lacking disclosures.

Investors can view a negative report with suspicion, but the level of concern depends on the reason. A qualified opinion is typically followed by its details and reasons.
Disclaimer of opinion

A disclaimer of opinion indicates that the auditor is distancing themselves from providing any opinion on the financial statements.

This is an unusual type of opinion and will undoubtedly cause concern among users of the financial statements.
Adverse opinion

An adverse opinion is a finding by auditors that the financial statements of a business contain material misstatements.

Such opinions are rare as they put the firm in a negative perspective and raise a big red flag about its financial affairs.
Routinely, auditors also offer a separate report to the audit committee highlighting control weaknesses and other less important issues.
Is detecting and preventing fraud the responsibility of external auditors?
External auditors are not liable for detecting or preventing fraud.
Frequency of external audit?
Typically, an external audit is conducted once a year to meet the statutory requirements.
What should your small business do with the audited accounts?
A small business must submit its audited accounts to Companies House annually.
Companies House publishes audited accounts publicly so that the stakeholders of your firm, including other firms with which your company trades, can decide whether they wish to do business with you.
Can my accountant serve as my Auditor?
No, an individual cannot be an auditor for your firm if they are part of the management team. This includes officers, employees, partners, or anyone associated with the firm.
How to prepare for your first statutory audit?
Plan a timeline for the audit process
Create an audit plan
Designate an audit coordinator
Talk with your staff about the audit process
Conduct regular meetings with the audit manager
Draft your control and process documents
Review all relevant records
Prepare the audit working paper file.
How much does an external audit cost?
The cost of an audit is typically a combination of fixed fees and additional expenses incurred during the process. The fee for an audit is often influenced by the number of transactions, the complexity of the structure, any inventory valuation, location, and the requirement for engaging a subject matter expert (SME).
Many organisations find audit fees expensive as it is a regulatory need. However, the result of an audit can deteriorate or increase the company's reputation among stakeholders and investors.
Any opinion other than an unqualified audit is not typically perceived positively by the investors. Hence, it is important to find a reliable auditor.
How to prepare for a cost-effective external audit?
Various things can be done to ensure an audit runs as effectively as possible.
Firstly, ensure all accounting staff is present when the auditors are on-site with you. Additionally, having the following key documents mentioned below readily available before the audit can minimise the disruption to your staff members and ensure a smoother audit process:
Draft financial records
Draft Directors report
Organisational chart
Year-end bank reconciliation statements
A detailed listing of all balance sheet amounts with supporting invoices for items like new fixed assets, and expenses.
Aged listing of accounts payable and receivables
P11D tax returns and employee wage records
Inventory reports
Hire purchase and leasing agreements
VAT returns and workings
Summary of any events that happened after the balance sheet date
Internal audit reports (if applicable)
Minutes from all meetings held throughout the year and data on any modifications in share ownership
What is an internal audit?
Simply put, the internal audit function is liable for monitoring the efficiency and effectiveness of the internal controls and related procedures that the management has established.
Who does the internal Auditor report to?
As the name implies, internal auditors are employees of the company. The head of internal audit (commonly known as Chief Internal Auditor or CIA) reports to the audit committee. For administrative reasons, the CIA reports to the CEO of a company.
Frequency of internal audit?
An internal audit can be performed daily, weekly, monthly, or yearly based on the schedule and circumstances that best fit an organisation's needs. Regular internal auditing can determine gaps in compliance with business procedures and policies.
Why have an internal audit function?
The real question is, what is the reason for having an internal audit in the first place? It is because the entire responsibility of monitoring an efficient internal control system lies with the management.
For this, management requires a system to evaluate the effectiveness and performance of the internal controls.
What are the internal controls?
Internal Control is a set of procedures by a company's management to meet business goals while following rules and regulations, protecting assets, improving operational efficiency and accuracy, and ensuring the reliability of financial reports.
How does Experlu help you in an audit?
An audit plays an important role in any size of an organisation. Choosing the ideal Auditor as per your company's requirements can be difficult.
But it's simple with Experlu. We have a large network of auditors to assist your company in any size and industry.
Tell us your requirements, the number of businesses to be audited, budget, accounting framework and timeline. Select an Auditor from the three auditors who match your auditing requirements. All this is free.
Top 20 audit firms and auditors in London, UK
Audit plays a vital role for businesses in the UK due to increased corporate governance, financial transparency, and changing regulatory compliance. However, the process is daunting, and people search for audit firms near me to find the best solutions.
Fortunately, the top auditing firms in UK help their clients meet financial needs and ensure top auditing services.
One of the vital decisions for business owners is to choose the best auditor in the UK as they can save companies from future costly mistakes.
This blog post will list a few essential tips for choosing registered auditors London and compile the top 20 auditors in UK.
Why do you need an auditor?
You may qualify for an audit exemption if your business covers at least two of the following:
An annual turnover of £10.2 million or less
Your assets aren't worth more than £5.1 million
You have 50 or fewer employees on average
However, if the shareholders owning at least 10% of your shares ask you to get audits, even when your company is usually exempt, you must get your accounts audited.
Besides, the following set of companies must have an audit:
A public company
A subsidiary company
An authorised Insurance Company
A company carrying out insurance market activity
Businesses involved in banking
An issuer of electronic money
A MiFLD (Markets in Financial Instruments Directive) investment firm
A UCITS (Undertakings for Collective Investment in Transferable Securities) management company
A corporate business and its shares have been traded on the regulated market
A funder of a master trust pensions scheme
A special register body
A pensions or labour relations body
Most established businesses require hiring professional auditors. Companies with good audit budgets prefer choosing the big 4 audit firms. However, you can also choose other auditors with good reputations and experience in London while not costing you a fortune.
A professional auditor provides audit reports based on their findings from your financial documents. They ensure compliance with various regulatory requirements in UK and help you avoid penalties and legal consequences. These reports can improve your shareholders and investors' trust in your present financial stability and if all your financial statements are free from misstatements.
How do we select the best auditor?
To select the best auditor uk, you must thoroughly evaluate and assess potential candidates. Here are a few things to consider
● Fees
One of the most important considerations while hiring an auditor is the fees. It must be within your business or personal budget. However, remember the cheapest or the most expensive auditors must not be the best choice. You must request fee proposals and payment plans from the shortlisted audit firms.
The audit fees may vary from one organization to the next depending on multiple factors.
● Work experience
Sole traders, especially startups and small businesses, have different audit needs; therefore, they must choose an audit firm depending on their size and needs.
Additionally, they must check if the firm has previous experience working in a similar industry and business size.
● Recommendations
Ask for referrals or recommendations from friends and business associates, and assess for the best choice. Additionally, you can differentiate between other audit firms and compare them efficiently. Conduct extensive research on potential auditors. Visit their websites, review their client testimonials, and evaluate their experience in your industry to make the right choice.
● Size of the firm
The number of clients handled by specialist auditing firms UK varies greatly, ranging from 100 to several thousand.
Each of these firms usually offers different kinds of services. You should evaluate which one suits you the best depending on your needs.
Top 20 audit firms and auditors in London UK
1. Granite Morgan Smith
Granite Morgan Smith ranks among the big 3 audit firms based in Colchester and Maldon, offering personal and friendly service to sole traders, partnerships, and corporate clients across Essex. They help businesses with statutory audits, assurance services, financial management, bookkeeping, and taxes.
2. Mushambi & Associates
It ranks among the top 10 audit firms based in London and has an additional branch from Birmingham. They offer tailored services to fit the unique demands of individuals, residents, and businesses registered in the United Kingdom. Mushambi & Associates are authorised by ACCA to hold statutory audit appointments, including General accounting, taxation, and advisory assignments within the UK jurisdiction.
3. Kaiser Nouman Nathan LLP
Kaiser Nouman Nathan LLP is a progressive and commercially focused firm based in London and works for clients nationwide. Since 2011, the firm has offered effective business and financial solutions to entrepreneurs and owner-managed businesses across multiple sectors, domestically or internationally. They offer extensive services, including accountancy, audit, and tax services, to businesses, individuals, and not-for-profit organisations.
4. Pocknells LLP
Pocknells LLP was launched decades back and has grown to be one of the top 10 audit firms today. They are based in South Woodham Ferrers in mid-Essex and offer services to clients across multiple sectors. Pocknells LLP, recognised by the Association of Chartered Certified Accountants, provides first-class advice to clients in accounts, audit, taxation, and support services.
5. Michael Harwood & Co Chartered Accountants
Michael Harwood & Co Chartered Accountants, launched for over 25 years, ranks among the most popular audit firms in the UK. This Warwick-based firm offers reliable, partner-led services, including statutory audits, management accounts, tax compliance, bookkeeping, and more to clients of any size and need. They help entrepreneurs start businesses and assist in choosing a structure, creating business plans, budgeting, forecasting, and more.
6. Nicholas Peters & Co Ltd
Nicholas Peters & Co is the leading accounting and audit firm based in London that offers a range of services to grow your business. They have been helping startups, property investors, charities, and Greek and Cypriot clients for years with the right tools and knowledge in almost every sector. Some of their services include audit, accounts preparation, management accounts, tax planning, business planning, bookkeeping, and more.
7. J Nelson & Co
J Nelson & Co, working over 30 years, ranks among the top 10 UK audit firms offering full-service accounting and auditing services to clients from multiple industries. They use the latest audit, accountancy, and taxation software to provide audits, bookkeeping, management accounts, VAT advice, and tax services. The experienced team at J Nelson & Co offers tailored services to small and medium enterprises, law societies, self-employed, contractors, property owners, and workers in CIS (Construction Industry Scheme).
8. PMK & Associates LLP
The London-based PMK & Associates LLP ranks among the biggest audit firms UK, helping small to medium-sized businesses. They offer audit, bookkeeping and accounting, tax planning, finance outsourcing, mergers and acquisitions, payroll, and more to businesses and individuals. The firm offers top-quality strategies and support for businesses to grow, scale, and diversify.
9. EHK Consulting Ltd
EHK Consulting Ltd works with accountants, tax consultants, and business advisers to help small and medium-sized enterprises in the UK. This auditor in London offers audit, bookkeeping, tax planning, business advice, and more services for sole traders and public companies from diverse sectors.
10. La'Dunni & Co
La'Dunni & Co. chartered certified accountants and registered auditors rank among the top 20 audit firms in the UK, helping businesses of all sizes. They are specialized in providing audit, accounting, taxation, and business and management services to help businesses build an excellent reputation.
11. Rouse Chartered Accountants
Rouse Chartered Accountants are award-winning accountants and tax advisors in the UK that handle all business aspects from audit, tax, and assurance to advisory services. They have private clients, owner-managed businesses, corporate groups, charities, and not-for-profit businesses across multiple domains.
12. RPG Crouch Chapman
RPG Crouch Chapman ranks among the top 20 audit firms UK, offering audit and accounting, business planning, tax solutions and investigations, and advisory services to business owners and private plans. Their approach is to support different companies with best-in-class services across the business spectrum and challenge the mid-tier market.
13. Shipleys LLP
Shipleys LLP ranks among the top London-based auditing firms offering accounting, audit, and tax services and a range of specialist services for individuals and businesses to keep their finances in order. They have a good track record of meeting clients' demands across multiple sectors.
14. MMBA Accountants
MMBA Accountants ranks among the top auditing firms in London that also work as business advisors and accountants. They have offices at Preston, Cambridge, and Luton, offering audit, taxation, and advisory services to clients across multiple sectors. Established in 2009, MMBA Accountants have a trusted reputation for providing specialist and result-driven services to businesses of all sizes.
15. Arnold Hill & Co LLP
Arnold Hill & Co LLP is one of the top UK auditing firms that offer a wide range of audit and accounting services to businesses and personal needs. They are an established and proactive firm of experienced individuals that has served clients for over one hundred years.
16. M Zaidi & Co
M Zaidi & Co. ranks among the top 20 audit firms in London, offering cost-effective and high-value solutions to businesses and individual clients. With over 50 years of experience, the firm has worked with numerous companies across multiple sectors. They offer audit and assurance, accounts, taxation, and other services to meet your financial needs.
17. Focus Somar Accountants
Focus Somar Accountants London offers businesses total bookkeeping, statutory audit, accounting, and taxation services and helps them achieve financial goals. Since 2013, besides serving clients in London and the UK, Focus Somar has served international businesses, too.
18. Mouktaris & Co
Mouktaris & Co. are the top UK auditing firms established in 1979 and have an excellent reputation for providing expert audit and accountancy, taxation, and advisory services. They advise entrepreneurs and owner-managed businesses on tax and other financial matters.
19. PKF
PKF is one of the top auditing firms in London, offering a full range of audit accountancy, tax, and advisory services to large, complex, high-profile businesses. They have a good track record of delivering the best auditing solutions and simplifying complexity for clients across diverse sectors.
20. Charterhouse
Charterhouse is a Harrow based firm of auditors and accountants. The firm was established over 50 years ago and serves a diverse set of clients. The firm has an excellent track record of delivering quality services at an affordable prices.
Conclusion
A top-tier audit firm plays a critical role in every business, especially seeking trust from shareholders and investors. You require a knowledgeable and reliable firm ready to assist you with audit needs and handle all responsibilities professionally. Some of these firms also provide practical business advice, accounting services, and tax consultations.
Choosing an audit firm based on these guidelines will reduce your chance of making a poor decision for your business.