Company name vs trading name: what's the difference?
24 Mar 2022

6

minutes

read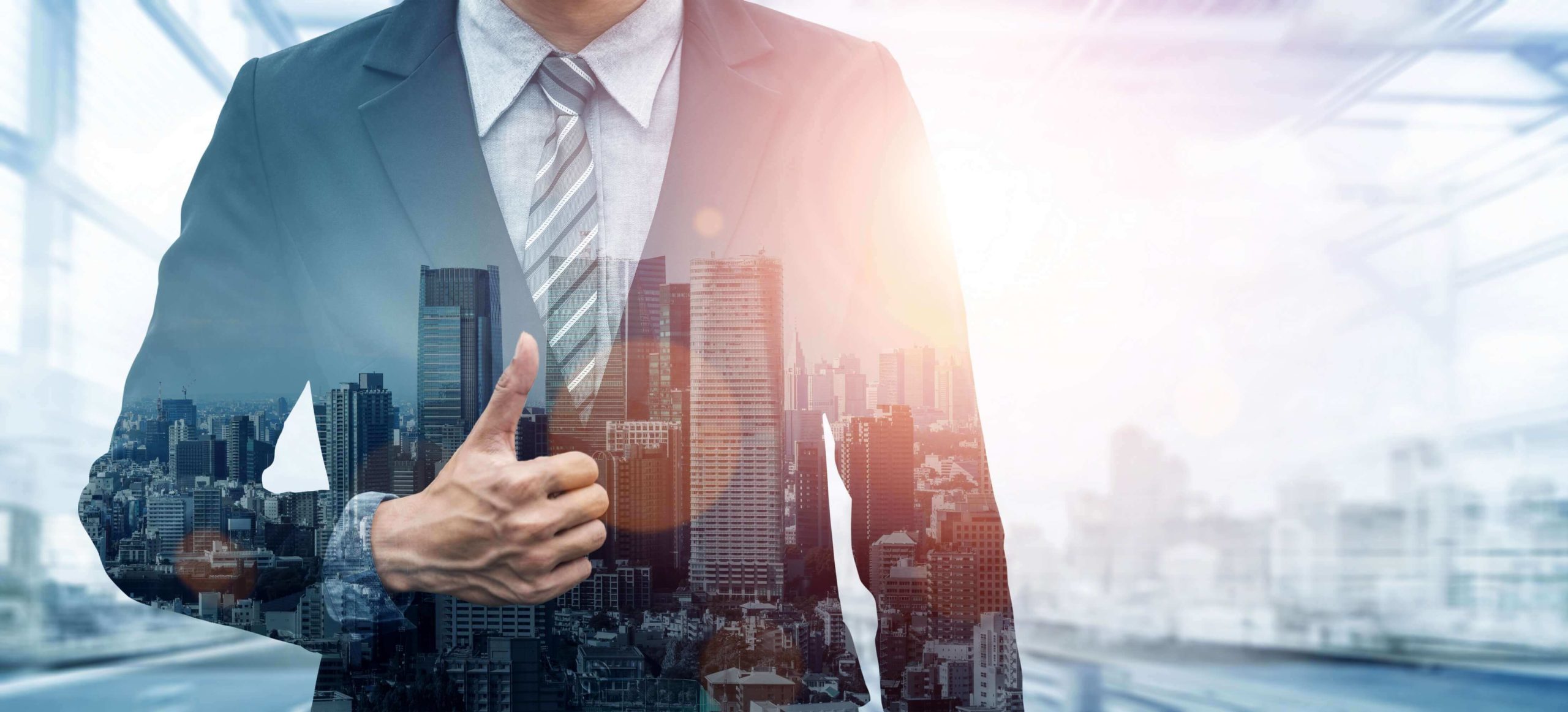 Your company's name is an essential aspect of your brand and identity; it appears on signs and paperwork, is promoted through advertising and marketing, and appears on your financial reports and tax filings.
In the United Kingdom, some businesses might have many trading names, with only their original name registered with Companies House. You might be wondering why certain companies do this and whether there are any benefits. It's critical for business owners to know the difference between a company and a trading name, especially those just getting started.
This blog post will look at the benefits and disadvantages of having a trading name over a company name and the aspects a business owner should consider before making this decision.
Table of contents
What is a Company name?
What is a trading name?
Choosing a name for your business
What are the restrictions if you use a trading name?
Company name vs trading name: the benefits
Company name vs trading name: the drawbacks
What are the legal advantages and disadvantages of using a trading name?
Final thoughts


What is a Company name?
You can form a limited company by registering your business with the Companies House. Having a registered company name shows potential consumers and investors that you are a genuine business.
To be registered, a firm must have a unique name, and it is not feasible to form a company with the same name as another established company.
According to the Companies Act 2006, a business must meet the following requirements to be recognised and registered with Companies House:
It should not give the impression that the company is connected with the government of the United Kingdom or any other municipal or public body.
It can't include sensitive terms or expressions.
It can't be too similar or the same as the name of another firm that's already registered.
It should include the relevant ending (e.g., Ltd, CIC, Plc) and the company's name.
You must avoid certain characters, punctuation, and symbols.
Insensitive words are terms that could be controversial or politically offensive.
Phrases that imply that a corporation may have a unique status. Words like 'Royal,' 'Trust,' and 'Association' are examples of these.
So, how can you keep your company name free of sensitive terms? Using the Company name availability checker is the simplest option. It will not only tell you if your proposed company name is available, but it will also warn you if any of the sensitive words are included in your selected name.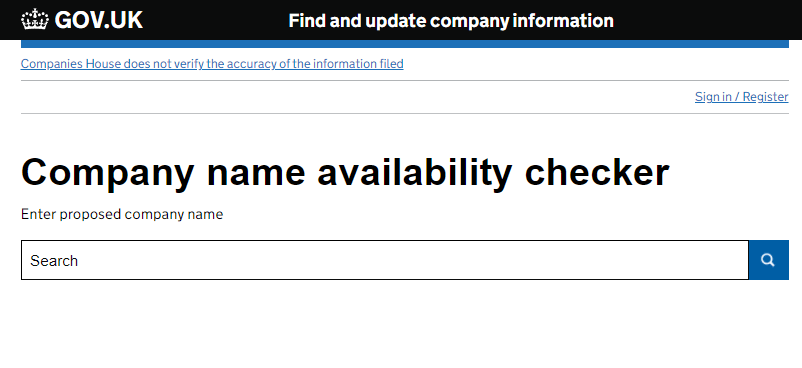 Once you've settled on a new name for your company, you can register it with Companies House.
The current fee to register a company online is £12, and it usually takes 24 hours.


What is a trading name?
The company name is legally protected when you register a business with the Companies House, meaning no other firm can use the same name. However, this degree of protection does not apply to trading names.
A trading name (or names) that a person, partnership, or corporation can use is not the same as their registered name with Companies House. So, for example, a company may use as many trading names as it wants, but these names cannot register themselves as the company's official names.
It's standard for UK businesses to use a trading name to conduct their operations.
However, some limited companies operate many functions under various trading identities under the same limited company umbrella. Trading names are permitted not only for limited corporations but also for sole traders and partnerships.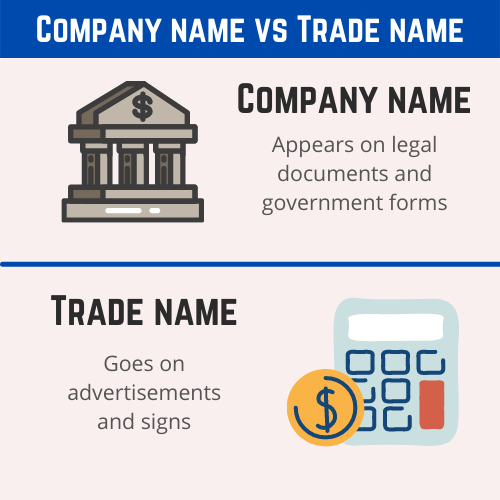 Choosing a name for your business
Selecting a name for your company is not as simple as it may appear. Consumers may learn a lot about your firm by looking at its name. As a result, you'll need a distinct, distinctive, and attention-getting name.
To decide a perfect name for your company, consider the following:
Consider how you may incorporate your company's message into its name.
Select a name that is simple to remember and pronounce.
In the name, avoid employing difficult-to-spell or long words
Seek feedback on the name from your family, friends, and coworkers.
Choosing a company name is a significant step. Choosing the right name involves trial and error, patience, and time. First, make a list of potential business names and research to see whether they are available.
After you come up with a name for your company and verify if it's available, register it with your state.
Also, check if you have a domain name available for the same?


What are the restrictions if you use a trading name?
Trading names, as previously stated, do not have the same level of protection as a registered company name. However, it means that if someone wanted to register your business name as a limited company, they could do so.
They'd have the legal right to demand that you stop using the name as well! It may be problematic if you'd been doing business under this name for a time and had established a solid reputation and customer base. It may be tough to recover from the possible disruption this may cause to your firm.
Another factor to consider is the risk of being sued for 'passing off' if your trading name is too similar or the same as that of an existing company or sole trader. It is achieved by printing the trading name and address on your company letterhead, followed by the registered name and address in the letter's footer.
When you use a trading name, you risk violating a trademark. As a result, before you start using a trading name, you should always conduct a UK trademark search and a business name check. If you are proven to be intruding on another company's trademark, you may face significant legal fees.
If your trademark searches generate no results, registering your business name as a trademark is worthwhile. It would provide it with long-term security while also assisting in protecting your company's "brand."


Company name vs trading name: the benefits
Despite the risks and potential limitations, many UK businesses prefer to operate under a trading name, and there are a plethora of benefits to doing so.
First, utilising one or more trade names to operate many businesses under one company can save you time and money on administrative and company secretarial tasks like filing confirmation statements and yearly accounts for several companies.
If you can develop a trading name that matches your website domain, you'll have a significant competitive advantage.
It is challenging if your registered company's domain name and social media handles are unavailable.
You can get around this by utilising a trading name similar to your intended brand name on your website and social media pages. It will also help your company's branding and create a single identity.


Company name vs trading name: the drawbacks
Following are the Disadvantages of using a trading name:
You risk facing legal action if you neglect to conduct thorough searches for both trademarks and company names before deciding on a trading name.
What are the legal advantages and disadvantages of using a trading name?
Many businesses adopt a trading name for a variety of reasons. For example, it is popular among sole traders and unincorporated partnerships where owners do not wish to use their name.
Advantages
A trading name, like a company name, can build goodwill.
There are no restrictions on registering a trademark for a business name (within the bounds of local trademark laws, of course)
A trading name is just as important as a company's actual name for trademark protection.
Disadvantages
In the United Kingdom, using a trading name instead of a business name prevents access to the Company Names Tribunal for company names that are too similar.
It's also possible that a trading name will be more difficult to find online. But, again, this can raise the risk of adopting a brand that a competitor is already using.
Final thoughts
Operating your firm under one or more trading identities has significant advantages. You have the opportunity to differentiate the various functions of your business and build a strong brand image by aligning your trading name with your domain name, in addition to the potential cost savings of only having to submit confirmation statements and file accounts for the leading registered company.
However, there are significant dangers and drawbacks, and you must conduct thorough company name and trademark searches before proceeding since the consequences could be costly.
Okay! Let's find you a perfect Accountant, Tax advisor or a Bookkeeper
Get Started
About author