Tips and tricks to save money
12 Dec 2021

3

minutes

read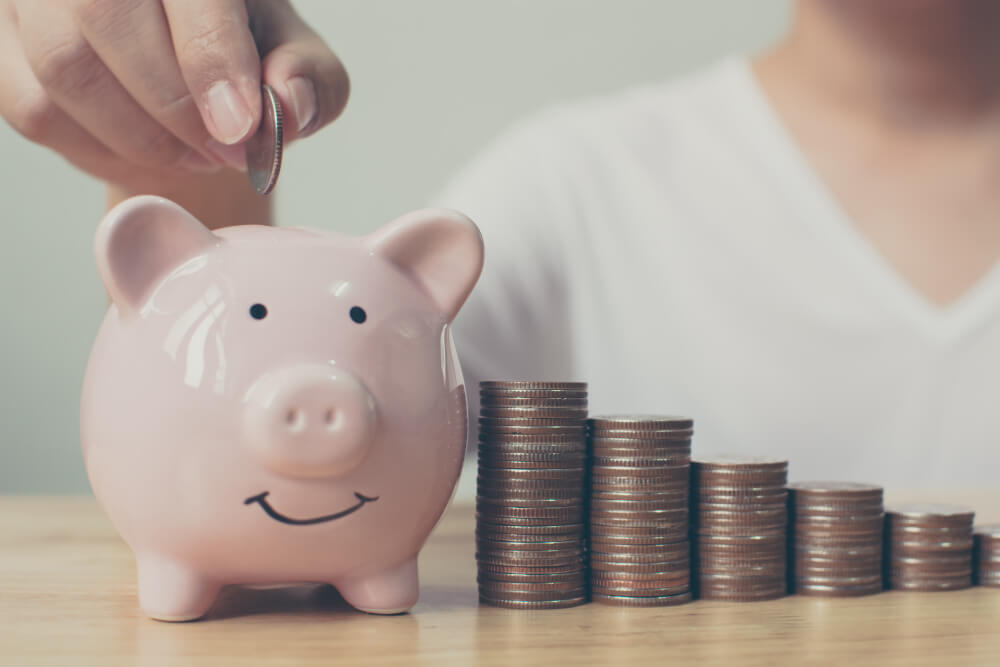 1. Lower your tax bill
Tax deductions can help you reduce your tax bill legally and save your money.
By claiming all of the tax breaks available to you, you may keep a larger portion of your profits. Reliefs can save you money, but only a tiny percentage of the population is aware of them.
You can hire an accountant who, after looking at your financial position, can guide you better on which tax deductions to avail.


2. Cancel any direct debits that aren't essential
It's easy to overlook direct debits you have neglected to cancel if you don't examine your bank account regularly.
A simple review of your monthly account might assist you to avoid making any unneeded payments that could last months or even years.
Make it a practice to check your online bank account once a month to ensure you're not paying for unwanted services or subscriptions.


3. Make use of budgeting applications
Thanks to several applications, the days of paper-based budgeting are a history. The recent technology enables users to assess their financial position by adding data from various accounts and sources.
Budgeting apps can help you create and follow a budget after recording your income sources and expenses.


4. Share subscriptions
The importance of streaming service subscriptions in a person's life for entertainment has increased in recent years. Today, you can get a subscription for anything- whether it is a platform offering movies and series, songs, or even news.
But buying individual subscription plans may cost you a lot more than you realise. Instead, you and those in your network can opt for family plans together to save money.
For example, Spotify offers a premium family subscription for £16.99 every month, including six accounts (approximately £2.83 per person). On the other hand., its individual premium plan costs £9.99 per person every month. Buying a family plan can help you save up to £85 yearly.


5. Purchase in large quantities
Bulk purchases and the number of discounts available are easy methods to save money. If you run or manage a business, joining a wholesale retailer or membership club in the UK is a good idea.


6. Make use of vouchers
If you are someone whose solution to every problem and every stress in life is shopping, then it is time that you start taking benefits from using vouchers. By constantly looking for coupons and discount deals, shoppers may save a lot of money.
A handful of excellent discount deals and extreme couponing websites regularly publish hundreds of bargains on their social media accounts. Use websites like top cashback and check your credit card offers.


7. Discounts should be used wisely
Special discounts might be beneficial, but you need to be cautious while availing them. These discounts and schemes can tempt you into buying things that you may not even use after the purchase.
Buy just what you genuinely require and are likely to retain and utilise.


8. Use the products before they expire
If you are sure that you would be able to use a product before the end of its life cycle, you can save a lot of money by purchasing items about to reach their expiry dates. In some supermarkets, such things can be generally found in a dedicated aisle with a yellow tag on them.


9. Don't go shopping if you're hungry
Shopping while hungry can lead to overspending because you tend to spend more on food than you usually would. To avoid this, go shopping after having a meal or a quick snack.


10. Order food delivery directly from a restaurant
At times, ordering food delivery directly from a restaurant rather than an app delivery service like Deliveroo or Justeat is cheaper. It will save you some money while allowing you to have a lovely dining experience at home at the same time.


11. Utilise restaurant coupons
Many restaurants provide promotional coupons (for example, two-for-one bargains on main meals) that may be redeemed online. You can regularly check newspapers or online websites for discounts and deals before going out.


12. Don't buy bottled water
Customers are now obligated by law to be given free tap water in establishments that sell alcohol, so don't be hesitant about asking for it.


13. Spend less on transportation
Wherever possible, go for a walk or use a cycle for transportation purposes.
These options not only save your money but are also healthier and can help you stay fit.

14. Block up any chimneys that aren't in use
When a fireplace is in use, it looks beautiful, but when it isn't, it might seem like you're heating a room with an open window. Keep the damper closed when the fire is out, or purchase a chimney balloon to inflate in the aperture above the fire to minimise draughts.


15. Set up a no-fee overdraft account
When laws changed in 2020, most banks modified overdraft costs. While entering into an unplanned overdraft won't cost you anything, being overdrawn will now cost you up to 39.9% EAR (effective annual rate).
Fortunately, certain bank accounts provide free approved overdrafts up to a specific limit.
Okay! Let's find you a perfect Accountant, Tax advisor or a Bookkeeper
Get Started
About author