10 Effective steps to start your business in the UK
04 Jun 2022

5

minutes

read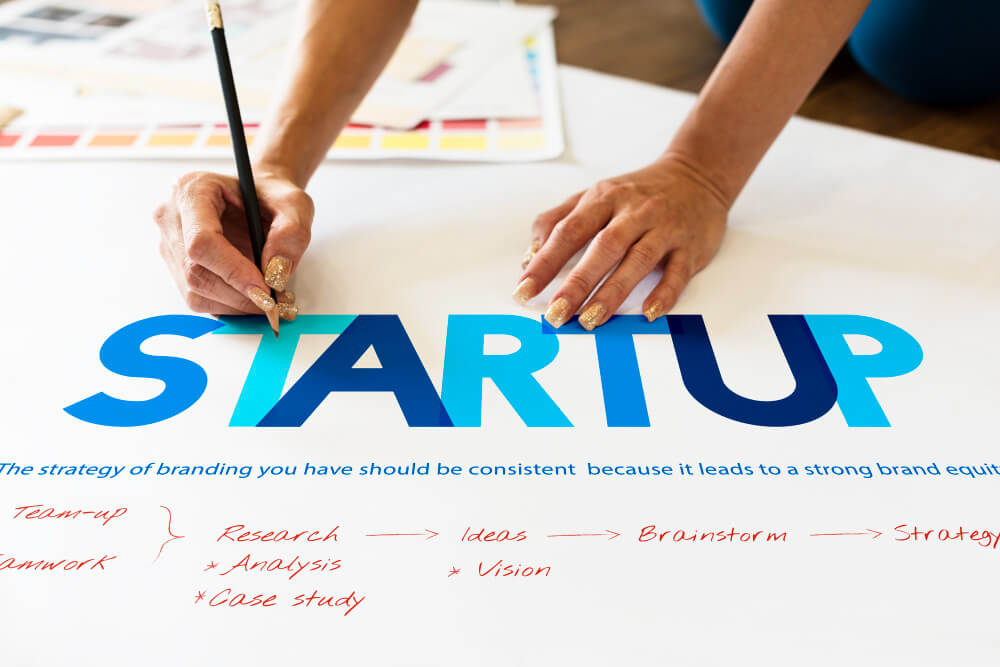 The UK ranks second among all the countries in Europe that offer the best opportunities to startups. New entrepreneurs with exciting business strategies and ideas flock to the major cities of the UK to start their businesses.
There are approximately 6 million private sector businesses in the UK, and this figure is growing with time. Almost 3/4 of these businesses don't have any employees, which means they are self-employed sole traders or partnerships.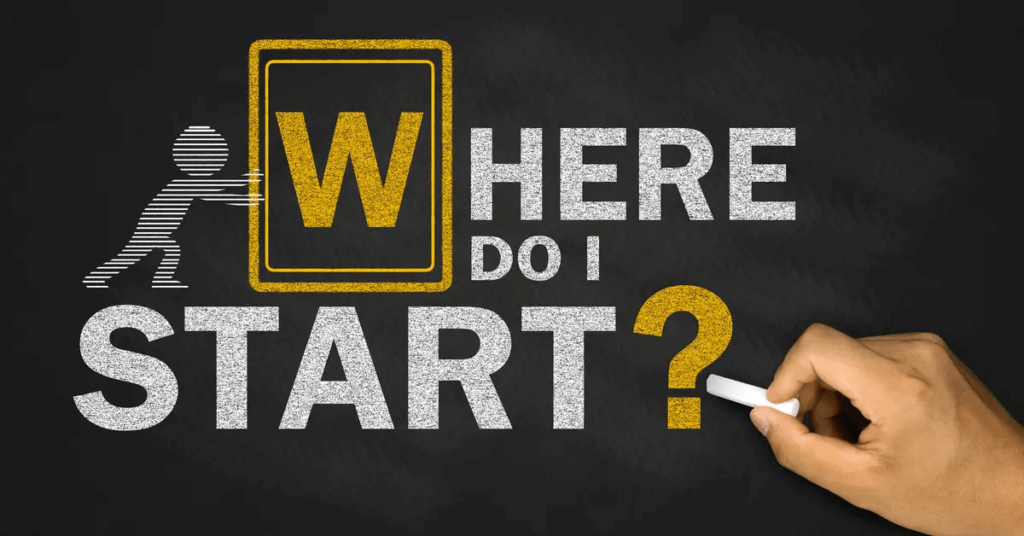 Do you have some exciting business ideas but don't know how to start a business in UK? This guide will help you to keep going on the right track. Here, we will cover:
Know yourself as an entrepreneur
It requires an enormous amount of effort, thought, and examination before starting a business in the UK. Firstly, you need to consider yourself an entrepreneur and find out your strengths, weaknesses, and skills. Considering these, you can view business ideas that you can conduct and cross out those you cannot.
Secondly, a clarity about why you want to start a business. There are uncertainties in business, and therefore, many people opt for a secured job paying regular income. It means you must be clear about your goals and find the best possible way to achieve them.


Effective steps to start your business
1.  Know the legal structure of the business and your eligibility
If you are an immigrant, it is vital to determine if your immigration status allows you to set up a business.
Non-EU/EEA nationals will need a visa and residence permit to do business in the UK. However, the government offers special treatment to prospective entrepreneurs but must adhere to the rules and regulations.
2.  Look for a business idea
Finding a business idea is one of the most complex steps in starting a business and the most important one.
The idea must be innovative such that your products or services solve a problem, fill market gaps and provide long-term value.
Test the viability of your business idea using SWOT analysis. Try to find out your business idea's strengths, weaknesses, opportunities, and threats. In the below diagram, we can see a few examples to understand the SWOT of a business idea.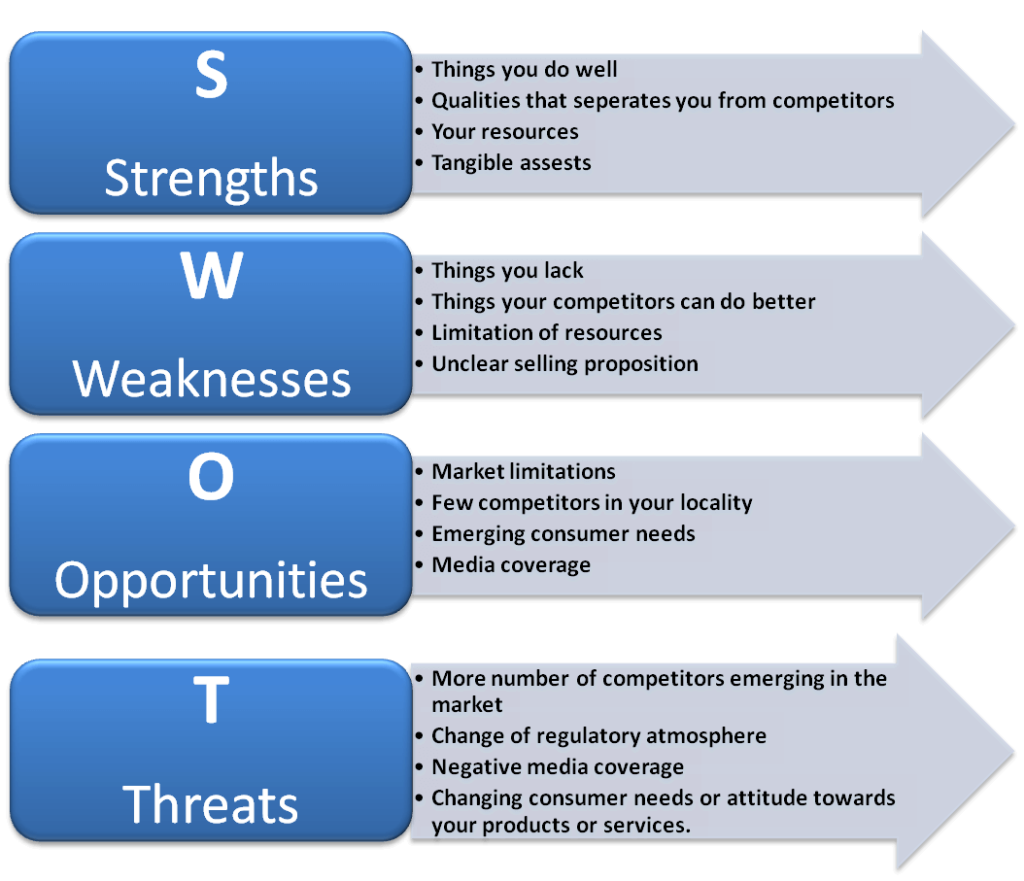 3.  Business plan including how to finance your business
You need to understand all the costs of starting a business and conducting operations. That may include set-up costs, insurance, stocks, marketing budget, etc. Here are a few things to consider:
Estimate the time and money you need to get the first paying customer, second paying, and repeat paying customers.
Whom to ask for money? Family, bank, investors, or look for government funding?
4.  Decide your business structure
Before setting up a business, you must figure out how to conduct the trade. Specific legal business structures in the UK come with several advantages and disadvantages.
Some of the legal structures for UK businesses are:
Sole trader: You can work as a self-employed person.
Limited partnership: It is similar to a general partnership except, one or more partners runs a business and is liable for business debts.
Limited Liability Partnership (LLP): It has an LLP agreement with no partner that is personally liable for debts that the business can't pay. Register the business with the Companies House in the UK.
Limited Liability Company: It has a shareholder's agreement, and the company can have an unlimited number of shareholders. The liability of shareholders is limited to the amount of money invested. Register the business with the Companies House in the UK. It is by far the most popular legal structure to start a business in the UK,
Few other business structures in the UK are:
Public Limited Company (PLC)
Unlimited company
Social enterprise
Unincorporated association
Offshore company
5.  Create business branding
Make market research to understand how your competitors present themselves to the consumers. That will help you create brand knowledge to stand out from the crowd.
Here is how you can do so:
Now, it's time to find a perfect name for your business that involves brevity, appropriateness, ease of spelling and pronunciation, likeability, protectability, extendability, and distinctiveness.
Create a business logo that includes five principles: simple, memorable, timeless, versatile, and appropriate.'
6.  Understand business laws and regulations
If you are not aware of the business laws and regulations, you may not overcome the business obstacles and meet success. Even when starting an online business in the UK, you must visit the GOV.UK business section. It contains minute information you need to know to conduct a business in the UK.
You need to understand the following:
Business tax
Debt and insolvency
Employee expenses and benefits
Employment regulations
Imports and exports
Copyright patents and trademarks
Data protection
Waste and environmental impact.
7.  Regulations, permissions, and licensing
Before you start a commercial activity or a business, you must check the regulations for your business. You can use the government website to identify what kind of license you need.
You must obtain a license if your business falls under specific categories like banking, financial institution, hedge fund, you deal with client money, food preparation, restaurants, food retail, child care, import and export, manufacturing, or hospitality.
8.  Choose the correct business premise
Finding the proper premises is vital for your business. However, it would be a big expense for you during the initial years of business. Therefore, you can work from home to save on commercial rents and business rates.
You can also use a co-working space or a shared business hub to conduct your business and lower costs. Keep searching for the suitable business premise that you can afford with the current situation.
Consider the following points while choosing a commercial premise:
Cost
Location
Flexibility
Terms of the lease
Repairs and maintenance
You must ensure your business maintains a safe working environment. Don't forget to have necessary insurances in place, like:
Contents insurance
Commercial property insurance
Professional indemnity insurance
Public liability insurance
Employers liability insurance
Vehicle insurance
9.  Marketing strategies
After setting up a business, develop marketing strategies to draw consumer attention. Look into your competitors' marketing strategies to get an idea of building yours.
For this, you can get a business website. Most of the purchases start from browsing the internet. It must have all the necessary details for consumers.
A digital marketing strategy can also be effective for your business. Look for experts to help you develop the best approach and attract consumers.
10. Understand business taxes and VAT
Every business needs to pay some business taxes that depend on factors like legal business status, annual turnover, and taxable profits. It is challenging to know all the taxes applicable to new entrepreneurs, and may need expert advice.
Businesses having an annual turnover exceeding the primary threshold level of VAT need to register for VAT in the UK. The consumption tax applies to almost every product and service. If you are buying things for your business, you can reclaim the VAT amount from HMRC.


Wrapping up!
If you have the ideas, skills, and qualities to develop a business, you are ready to start a business. In the initial years, you may encounter difficulties, but there is always a way to overcome challenges and achieve success.
Here are ten effective steps to start a business. There can be several other things to consider, like staffing, purchasing equipment, looking for funds, finding business support, and others. Research everything you need to know and follow the guide on your business journey.
Okay! Let's find you a perfect Accountant, Tax advisor or a Bookkeeper
Get Started
About author