How to write an effective business plan for your startup
29 Oct 2021

4

minutes

read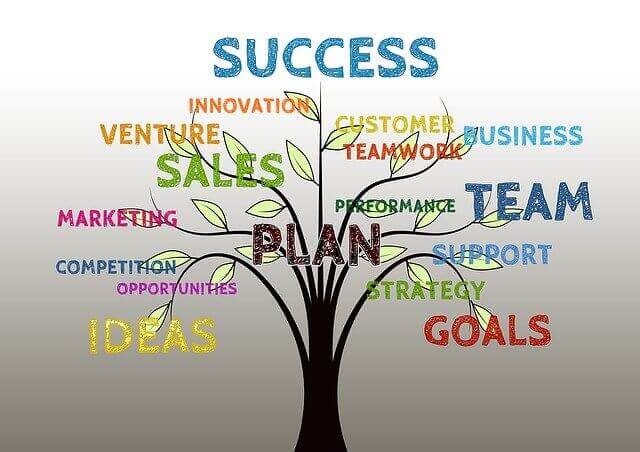 Writing a business's objectives and functioning on a piece of paper is not an effective business plan.
Business plans can increase chances of success, whether planning to start a company or pitch an idea to investors.
Know the proper steps and tips to write a good business plan; it is straightforward and not rocket science after all. Writing a business plan does not require a business degree, so do not worry if you don't have one.
Why should a startup have a good business plan?
Is it still unclear to you that a business plan is worth the time and money? Can't you just get started and run a business right away?
But you don't want to miss out on some of the great benefits a business plan offers.
What are the benefits of a business plan for a small business?
Increased clarity
Assess business feasibility
Understand your target return
A clear objective roadmap to follow
Marketing strategy
Clear grasp over the number
Transparency over how much and when to fund
Attract investors
Avoid investing in wrong businesses
Sets benchmarks to measure performance
Forecasting
Legal structure and other legal requirements
Without a business plan, tracking your progress and making adjustments will be much more challenging. These decisions may be less specific or strategic if not based on current planning and forecast information.
You can make confident decisions if you have a written business plan that you review regularly. As a result, you'll know exactly when to consider making a big purchase, employing more employees or introducing a new product line in the market.
Easy and effective ways to write a great business plan
To make the entire business plan creation process more manageable, let's talk about a few "rules."
1. Keep it to a few pages
Planned activities should be condensed into a few pages as you want your business plan to be read by potential investors. Thus, it is recommended to make it short, between 15 to 30 pages.
In some cases, supporting documentation is required, but you can include it in the Appendix.
You can use it to run and grow a business. Any overly lengthy plan is a pain to revise—you can bet it will end up in the desk drawer and never be seen again.
2. Be familiar with the audience
But what is the point in starting a new business if there is no market for it or you haven't decided who is your target audience?
Start by considering wide-ranging categories and then narrowing them down. Age, race, gender, and location are the best ways to segment your audience.
It is best to explain the features of your product to the audience in the simple language since not everyone is familiar with the technical business terms.
3. Verify the viability of your business idea
A lot of money and time can go to waste if no proper idea validation is in place.
Thus, test various aspects of your business and keep in mind that collecting feedback is crucial. It is easier to make modifications to your business plan before the startup launch than to make changes after it has launched.
You can even hire an accountant in London or local accountants near you to analyse and review business plans and make improvements.
4. Identify your goals and aspirations
It's still possible to make financial projections for your startup, even if you're not fully operational yet. It should reflect a marketing strategy.
Before starting a business, you should know what you hope to achieve.
What if the side hustle turned into a full-time business? Your team is growing, and you'd like to open a second location.
Knowing what you want to achieve and asking yourself these questions can help create a tailored business plan.
You may not have a clear idea of every milestone or even the exact steps necessary to reach your goals.
What makes working through a business plan so appealing is that you can see the bigger picture.
This will allow you to assess your business's performance based on various performance indicators and make needed changes to your business plan to meet your goals.
To better focus on what's important, all you need is a vision or even aspirational goals to begin with.
5. Keep your cool, but keep an eye on your competition
The vast majority of business owners don't even have a business or accounting degree.
These students are gaining knowledge as they go along, as well as finding tools and resources to assist them. Thus, don't get worked up worrying about how your competitors can be better than you.
Keep an eye on your competition but do not let it overwhelm you.
A full-blown business plan isn't required to get started. Starting with a simple, 5-page business plan, or a "Lean plan," can be much more efficient than building a more extended, more detailed plan later.
Business planning is done when your startup isn't even a reality.
If you plan to launch a competitor's carbon copy, don't expect to be successful.
You need to focus on the USP of your product or service that can make the customers switch to your brand. Your price and quality may play a role in your differentiation.
6. Set a budget
Business plans require accurate numbers, especially if you plan to secure funding.
Cash flow problems can be the reason for your business's downfall. Thus, it is essential to get an estimate of the money needed and set a budget.
7. Establish a hierarchy
You should have a clear hierarchy in place before scaling your startup. The company's board members and investors will be able to see how it operates.
8. Try to keep your message concise and professional
Be as detailed and thorough as possible while writing your business plan, but don't go too far.
A minimum of one page per section should be included, as well as clear and professional writing. This can be used as a source of capital in the future, so keep it in mind.
9. Don't miss out on the critical components
Proofread the business plan to check all critical components are included. Some of these are:
Market size, opportunity size and assumptions
Financial Plan- projected

balance sheet

, profit and loss, cashflow
Marketing and sales plan
Competitors analysis
Organisational chart
What are you looking to sell?
Operational plan
Business valuation
Appendices


Check our guide on : How to Set Up a Limited Company.
Okay! Let's find you a perfect Accountant, Tax advisor or a Bookkeeper
Get Started
About author