Top home-based business ideas that you can start in 2022
13 Dec 2021

4

minutes

read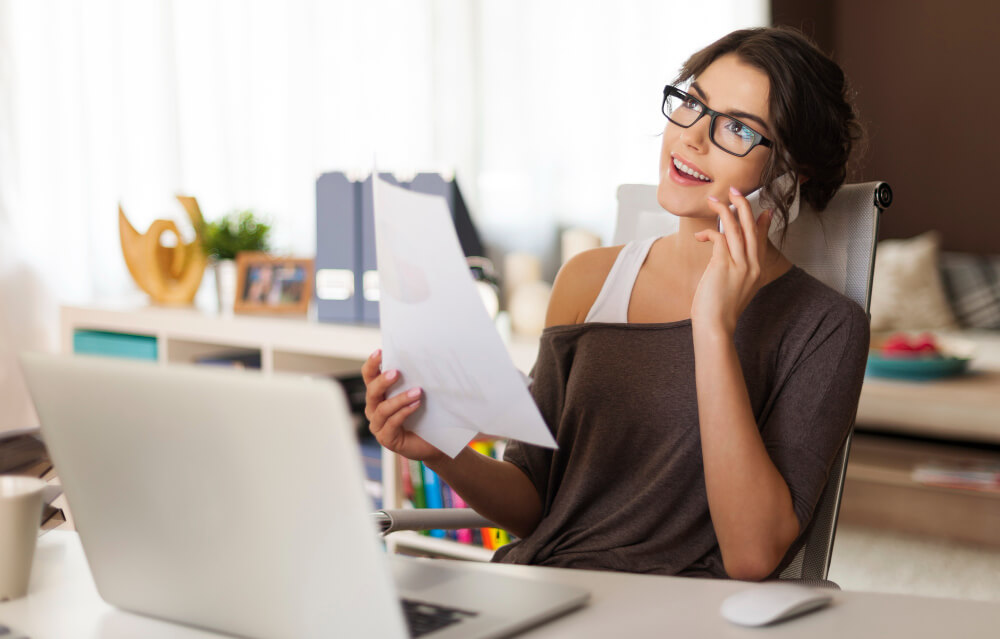 There is no greater satisfaction for someone with good entrepreneurial skills than pursuing a business idea and succeeding in it. If you only want to excel in a business from your home, then here are 12 profitable business ideas that you can start in 2022.


1. Organic or herbal food
People are returning to their origins and eating herbal meals that are organic in nature due to numerous health issues. If you want to get into the food market and generate money, opening a herbal food store online is a fantastic place to start.
The organic food market has been growing over the years. It was worth US$ 202 billion in 2020 to US$221 billion in 2021.


2. Emergency medical transport
In the United Kingdom, health facilities are highly established, but you may improve things by launching an online platform where patients or their family members can obtain instant help when they need it.
The medical transportation business is excellent if you feel at peace by helping those in need.
Another related growing sector is Medtech (Medical Technology).


3. Babysitting services
If you enjoy spending time with children, you can start giving babysitting services to parents who need to look after their children while they are at work.
You can also assemble a team of people who want to provide the same service but don't know where to begin and then earn a commission by referring them.


4. Rent for visitors/ travellers
Many individuals prefer the comfort of a home rather than a hotel. If you are open to meeting individuals from other cultures, you may begin renting your house to these travellers or visitors for a short period and earn money from it.
And you do not even need any initial investment for this. Airbnb is the best platform to start planning.
Your initial 7,500 earnings are also tax-free under rent a room relief.


5. A gift shop for everyone
The majority of gift shops cater to young and middle-aged individuals and children, but there are few options for the elderly. As a result, you can start something that will also meet their demands.
You can start your store online through platforms like Instagram. This eliminates the need for a prominent place (like a shop in the city's marketplace).
To manage the finance of your business (including accounting and bookkeeping) after it starts growing, you can even hire freelance accountants.


6. Centre for the elderly
Young people nowadays do not dwell in a single area when they have grown up; they must or desire to move across the world for business and pleasure.
However, parents who must live in a single location and have no one to rely on in their older years find it challenging. You may begin offering services to these older adults.


7. Comfort food when you're away from home
Since many individuals stay away from home, they have a strong desire for comfort food. You can choose a particular population whose food you can prepare effectively and then cater to their eating desires.
You may start a meal delivery service from your house and grow it as your popularity and customer base grow.


8. Taking care of pets
Most individuals in the United Kingdom have pets, whether dogs, cats, or anything else, and they treat them as their family members only.
However, when they are gone for work or holidays, they want someone to look after them. If you are a pet lover and dealing with pets comes naturally, you can start giving pet-sitting services.


9. Copywriters
You can try your hand at copywriting if you have strong writing abilities and can stay focused to generate exciting material for the readers. Many individuals and companies employ others to create content for them. As a copywriter, you can start by offering your skills on numerous online platforms.
While creating material, one thing to keep in mind is that it must be original and not copied or plagiarised.


10. Handcrafted items for sale
Collecting handcrafted products is a popular hobby for many individuals. You can sell your items online and make money if you have a handcrafting ability, such as producing DIY candles, jewellery, soaps, or ceramics.
If you don't want to deal with the risk factor or want to invest less money initially, you can start with small batches or a per-order basis. This will help you save unnecessary inventory costs.
You can even charge for seminars to teach others how to make handcrafted goods.


11. Freelancing
You can create an account on a freelancing website and work freelance. All you need is a functional laptop or computer in excellent shape, a reliable internet connection, and a money-making ability.
Graphic design, proofreading, editing, copywriting, video editing, and teaching are some of the career ideas for which you may freelance and earn money.


12. Vlogging on YouTube
Do you have a photogenic face and no fear of cameras?
You will be astonished to learn that a profitable business opportunity is right there in front of their eyes for those who are not camera-shy.
Making money as a YouTube blogger has a broad scope. All you need to do is create a YouTube account and pick what sort of video material you want to work on.
You can build a huge subscriber base with hard effort and valuable content. The greater your subscriber base, the more likely a company will pay you to promote their products or services.
Okay! Let's find you a perfect Accountant, Tax advisor or a Bookkeeper
Get Started
About author