A step by step guide to starting a new online business
28 Oct 2021

4

minutes

read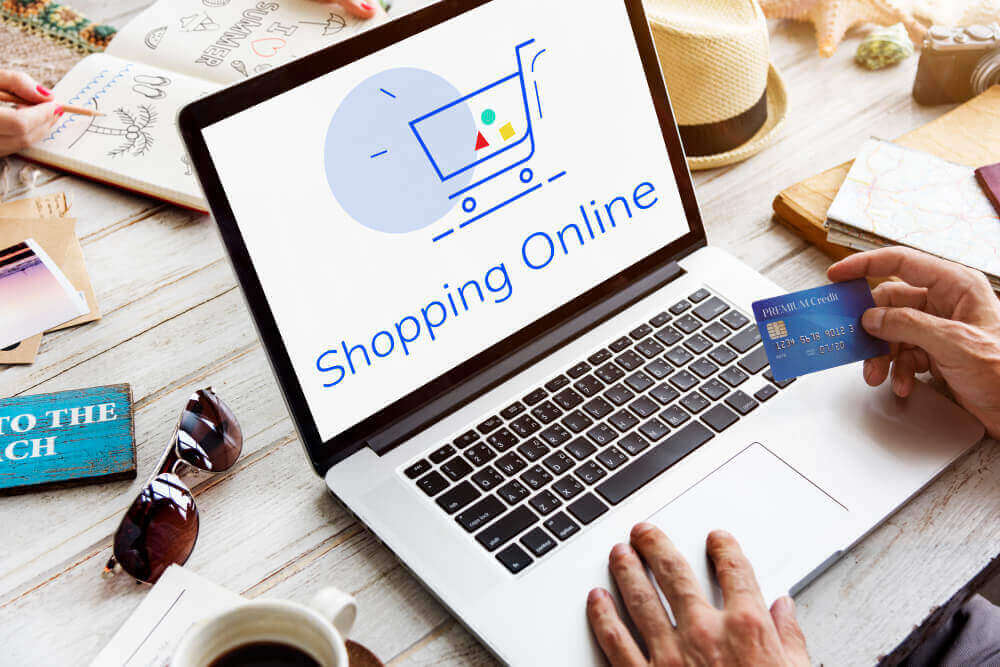 What is the best way to start a business on the internet? Starting an online business requires a well-thought-out plan that can be carried out.
It has the benefit of higher profit margins while conducting online business. Few things are essential, like product or service you are looking to sell, buyer personas, target audience, marketing strategy, finance and other legal requirements.
Before you consider selling products or services online, there are several strategies that you can use to succeed. It's time to seize the opportunity of earning huge profits in the digital world by starting an online business using this guide.
Steps to start an online business
1. Find niche
Focus on a particular niche instead of going for multiple categories.
As the first step, identify other successful online businesses in the industry you want to enter. Find a product or service that can adequately solve the target audience's problems that none of the competitors has done yet.
Sometimes multiple products can exist in marketplaces; you don't have to reinvent the wheel.
2. Carry out market research
When starting an online business, market research is a must-do step. It aids in determining a business's competitiveness and profitability.
Why?
Because launching a product that no one wants to buy is the absolute last thing to do. Market research validates product ideas, pricing, and demand.
Search engine results pages (SERPs)
The first page of search engine results will show what content is currently ranking on the top of the list.
Do homework on the competition
Take a closer look at main competitors (beyond the SERPs). Is there a profit to be made? Find out what could give an edge over competitors by doing some research.
Keep track of your best-performing keywords
By evaluating the relevant keywords, determine how the demand for the products in your niche is affected. To keep track of these trends over a year, consider using online tools and platforms.
3. Understanding the target audience is essential
It is critical to know who the target audience is for a business to succeed.
By understanding the target audience, you can determine their needs and preferences, which will help you decide on a marketing strategy.
4. Select a business model
Every business has a different structure that works best for them.
For example, dropshipping is a great way to make money without managing inventory or investing heavily. An innovative, cost-effective option for starting an online business, dropshipping is a good fit.
As an alternative, you can subscribe to a set of products or services delivered periodically. Selling a unique product that only you can offer can be done under the umbrella of your brand.
5. Know about internet business laws
Just because it is an online business doesn't mean that traditional laws do not apply. That's not the case at all.
Consider licences and permits in online business compared to conventional businesses. Still, you should keep in mind the following points:-
Is a business licence required for your online business?
Does a sole proprietorship, Ltd or partnership make the most sense?
Do you need any permits or special licenses for business?
Do you need a VAT registration?
Are there any special rules that apply?
Is there a difference in the laws for hiring contractors vs hiring employees?
How easy is it to set up a business bank account?
You can take the help of a tax advisor to guide you through this complex process.
6. Branding requirements
The name of your online business, a logo, business registration, licences and permits, and brand visualisation are among the few things to consider when starting an online business.
Begin by identifying your brand's persona or target audience. Becoming a brand that connects with its customer personas must be your top priority.
To do this, understand the buyer persona. It's what will propel your brand to greater heights in the marketplace.
If you are in e-commerce, look for vendors who can consistently provide quality products at reasonable prices. Aside from that, make sure they won't let you down on your delivery schedules.
7. Which online business platform to use?
For example, in an e-commerce business, it's common for entrepreneurs to make the mistake of choosing an eCommerce platform that isn't right for their business.
Before selecting an eCommerce platform, you should consider many factors.
The wrong eCommerce platform creates problems in the future and has a significant impact on current operations and profitability.
Read the reviews of the online platform before starting your business there.
8. Launching your online store
Before launching your online store, choose your eCommerce platform and add products to your catalogue. If you're a merchant, look for an eCommerce site that offers free and fast shipping.
9. Sourcing of Products
It is possible to create your products, but this requires hard work in product design, interaction with other merchants for products and materials, and so on.
For your online e-commerce business, you can find drop shippers that will allow you to sell globally. Have your online store supplied with a range of products by working with a wholesaler.
10. Scaling Up
Start by keeping an eye on your key performance indicators (KPIs).
The last thing you need is a high demand for your products, with no way to supply them. Be prepared to expand operations to meet the customer demand as a result of an expanded brand presence.
Bottom Line
You don't have to worry about not knowing everything about online businesses. In the process, we are all learning. Decide on a niche and in-demand products or services, develop a business model and fulfilment strategy, and begin setting up your online business.
Okay! Let's find you a perfect Accountant, Tax advisor or a Bookkeeper
Get Started
About author