Accountants: Make payroll part of your service
07 Sep 2021

5

minutes

read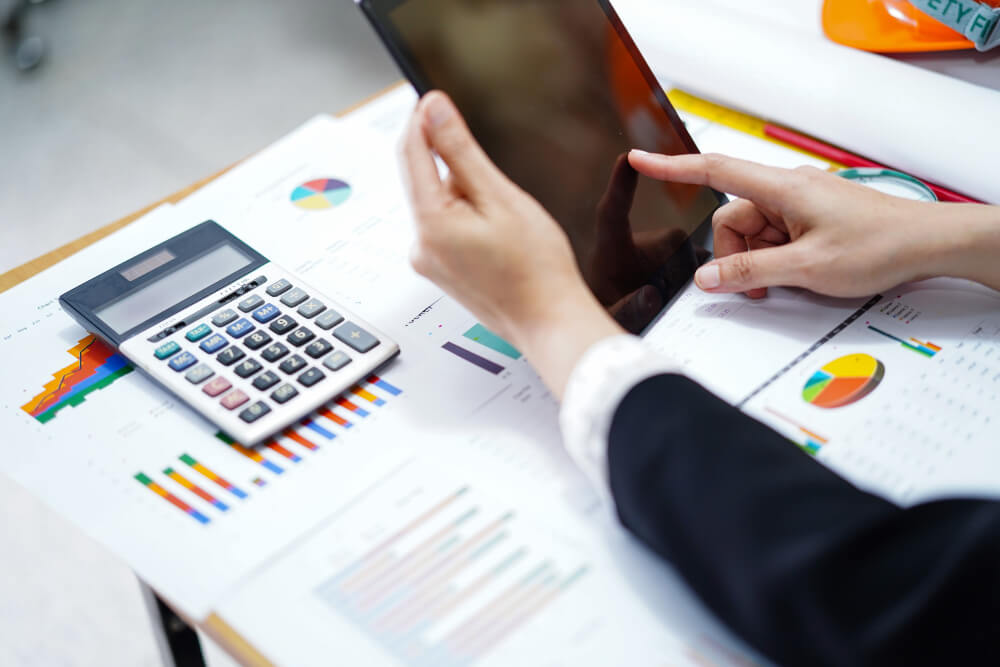 Employees are regarded as the organisation's most valuable resource. As a result, businesses spend time and money on recruiting, training, and retaining their employees.
The management and processing of payroll accounting are one of the essential duties of an employer towards its employees. Employees must be able to count on getting paid in a consistent and timely manner.
Regardless of the company's size, payroll plays a critical role in maintaining higher employee morale.
Payroll processing is often a time-consuming and challenging operation. This is especially true for small businesses that do not have a dedicated payroll manager.


Contents
Why is payroll important for a business?
Ways payroll processing contributes to positive company culture

Why is payroll important for a business?

Payroll processing appears to be one of the least fascinating topics, which is why most businesses and organisations disregard it.
Payroll is one of the most costly elements of a business, making it more critical for business executives to comprehend its significance.
Payroll also plays an integral part in fostering a healthy business culture. Employees will always value an attentive payroll crew.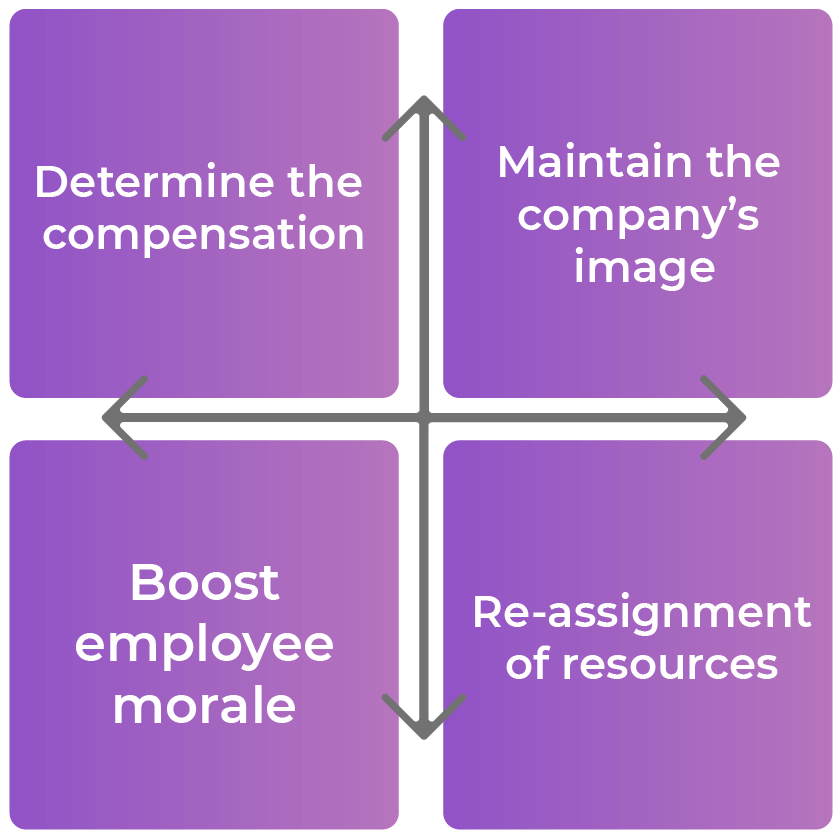 Determine the compensation
Payroll reveals an employee's net value within the organisation and considers each individual's remuneration. This includes everything from their pay to their perks, bonuses, and raises.
Everyone is usually subjected to yearly performance reviews, resulting in pay raise, a bonus, promotion or all.


Boost employee morale
One of the most significant parts of payroll is the effect it has on employee morale.
Employees may begin to doubt the company's financial honesty if payroll is late at any stage. If employees believe their employer is not secure, they may begin to underperform and become less involved in their work.
They may also depart the firm without notice in search of greater possibilities. Payroll must thus be paid on schedule to maintain good employee morale.
If the payroll processing is implemented effectively, the employees will also be confident that they will handle their salaries and payments and trust the firm.
Staff morale will be boosted as a result of greater employee involvement. As a result, payroll plays a multi-faceted role in the efficient operation of a business.


Maintain the company's image
Aside from the financial responsibilities that businesses have to their employees, they must also guarantee that all payroll activities are compliant with the country's tax requirements and employment laws.
It is guaranteed to establish the organisation's reputation as a dependable employer if it can efficiently fulfil these tax obligations on time while also respecting legislative regulations.
It has been demonstrated to be a value-added branding proposition that aids in attracting and retaining the excellent talent pool to the business.


Re-assignment of resources
Payroll must be processed regularly, at least once a month. As a result, extra resources are frequently required to maintain the accuracy and precision of payroll computations.
This is why, in today's world, businesses deal with payroll issues by enlisting the help of a reputable payroll service provider. Their services enable more extensive data management and the generation of tailored reports for businesses.



Ways payroll processing contributes to positive company culture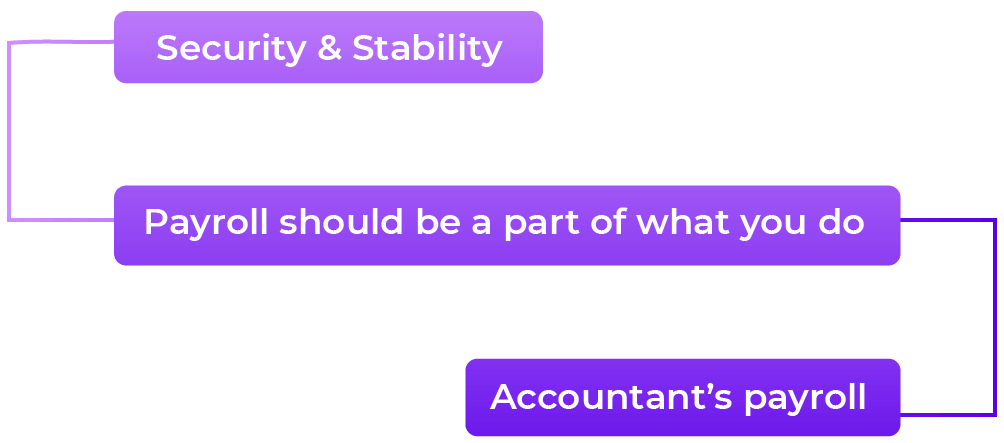 Security & stability
A company's reputation is wholly based on its security and stability. The qualification and trustworthiness of the payroll team's members are the most crucial elements.
A payroll team like this will aid in the prevention of fraud, the maintenance of compliance, and the timely submission of essential reports.
Negative publicity will cause hurt and damage, therefore building a solid and capable employer brand is essential.
A company's payroll processing services must be well-managed, with top-notch security, because this will result in fewer mistakes. The company's reputation will be kept and maintained as a result of this.
Employee advancement is essential in a firm, especially for those who intend to stay long. Employees desire to progress in their careers, advance within their teams, and expand their skill sets.
Employee recognition is a significant factor in a company's success. Employee's successes are best recognised by giving them business advantages and monetary and social acknowledgement.
The payroll processing staff is in charge of recognising employees for their contributions. Therefore their speed is essential when it comes to employee appreciation.
For a firm to progress and reach milestones, it must increase employee engagement. Employees will feel devalued and demotivated if payments are not made on time, and their desire to work for the firm will decrease.
Dependable payroll staff will interact with employees effectively and pay their dues on time. This will ensure that employees have faith in the firm and that they will be compensated.

Payroll should be a part of what you do
An outsourced payroll solution would undoubtedly be welcomed by many of your clients. After all, you're the one who handles their finances.
Including payroll in the mix relieves them of a time-consuming, resource-intensive process and leaves it in the hands of someone they already know and trust.
It eliminates the requirement for them to stay up to date on payroll regulations.
And outsourcing payroll is a much more cost-effective option than maintaining payroll in-house, especially when the numerous less-obvious expenses are included in the training, software licences, compliance penalties etc.

Accountants payroll
Making payroll one of your services as an accountant may be a simple but efficient method to increase profitability without compromising your primary services.
It's also an excellent opportunity to add value to your connection. You can even add pension auto-enrolment to the mix to increase the value-added component even further.
Many businesses still choose to handle payroll processes in-house using manual bookkeeping. However, currently, the majority of businesses opt to outsource their payroll functions.
Many business owners prefer to consider the benefits and drawbacks of outsourcing payroll, but the reality remains that the resources and time required are substantial.


Know how to set up and manage a payroll in your business

Why hire payroll accountants?
Every business owner understands the difficulties associated with payroll preparation, processing, tax filings, and monitoring paid time off, whether they operate a large or small company.
If you're having trouble keeping up with this increased work, here are four proven advantages of employing a professional accountant to handle all of your payroll and tax preparations.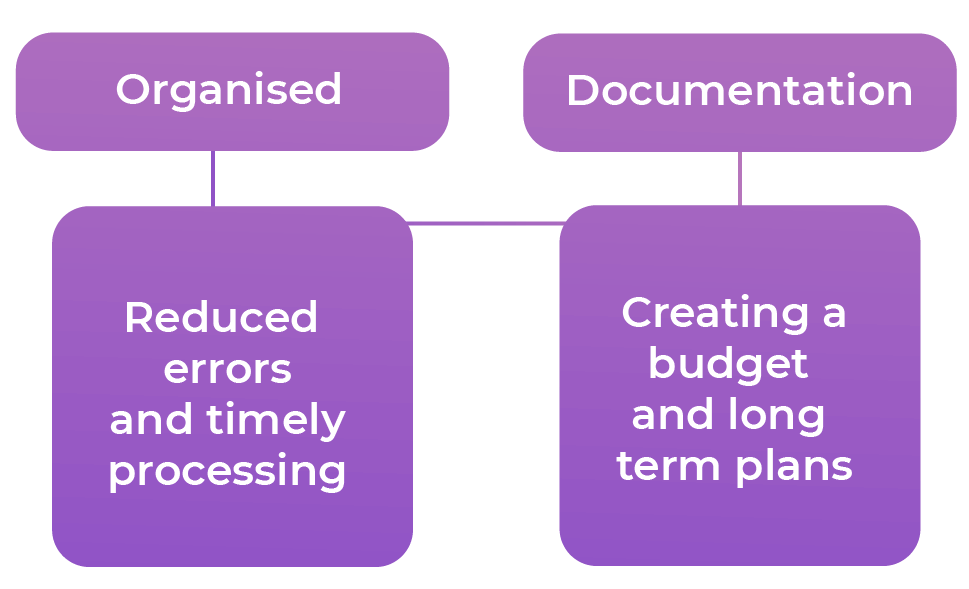 Know the pros and cons of outsourcing payroll
1. Organised
Effective systems and methods for managing activities, deadlines, and responsibilities are the foundation for proper payroll preparation and organisation.


2. Documentation
As an employer, you must maintain appropriate payroll records.
Do you have any idea where to begin or what to include? An accounting firm that provides payroll services can assist you in removing the guesswork from creating a successful payroll procedure for your company.
Outsourcing your payroll guarantees that you won't overlook any crucial information, keeping you compliant and free of penalties.


3. Reduced errors and timely processing
Every business desires error-free and efficient payroll administration, but this is easier said than done in many situations.
An accountant with experience in payroll administration and preparation, on the other hand, can assist you in establishing payroll regulations and standards and correctly communicating them to your staff.


4. Creating a budget and making long-term plans
Payroll accountants can access financial information. Online time tracking systems are used by bookkeepers and accountants to keep track of employee time and costs.
This information may show payroll specialists and business owners how many hours employees spend on projects, overtime estimates, project expenses vs project invoices, and other helpful information.
When it comes to budgeting, this information is essential.


Know how much outsourcing payroll cost
Wrapping up
Investing in payroll accountants is the best choice for businesses that want a up to date and well-organised payroll function.
This will ensure that employees are paid correctly, HMRC filings are on time and reduced errors.


To hire a payroll expert in the UK click here
Okay! Let's find you a perfect Accountant, Tax advisor or a Bookkeeper
Get Started
About author