What is Outsourced Accounting, and how could it help you?
09 Dec 2021

5

minutes

read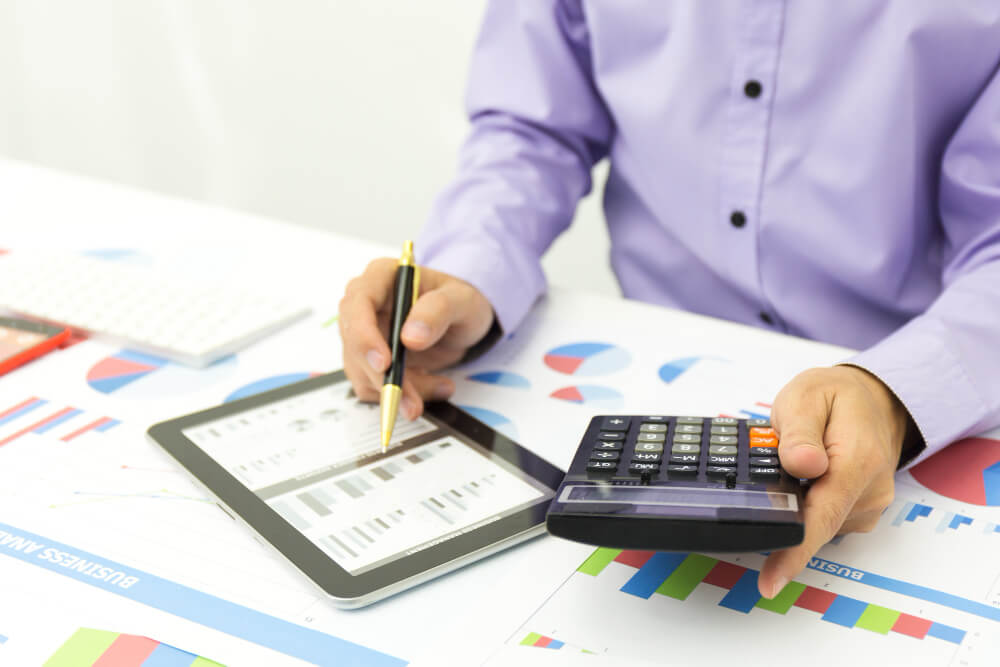 Being a business owner is not easy; you will wear many hats, from sales executive to credit control.
Now managing your accounts on top of everything will overwhelm you. Delegating some of these tasks to professionals will surely relieve you from the burden.
You can always opt for outsourced accounting services. This way, you will not have to worry about one of the key tasks in your business. It is a guide for business owners much on their plate and want professional help with their books. Stick till the end to get a complete picture about outsourced accounting.
What is outsourced accounting?
Setting up an entire accounting department is neither economical nor practical for a small business. This is where outsourced accounting can help.
This way, you will have complete accounting department experience without even hiring them.
Choose a reliable accounting company that can handle your books and accounting. Hire on a monthly retainer, and they will help you with payroll, bookkeeping, financial reports, management accounting, accounts payable and receivable, tax, following up with your debtors, many more.
The accounting firms have experienced professionals at their disposal who will take care of your accounts and finances.
Check our guide : Do I Need An Accountant For My Small Business?
Benefits of accounting outsourcing
Now that you know what outsourced accounting means, let us understand why to outsource accounting in the first place and what all benefits they bring to the table.
○ Access to expertise
The accounting firms have experienced professionals with up-to-date industry knowledge and can provide better results. Every business owner isn't well versed with numbers, which may lead to errors here and there which isn't allowed in the business.
However, experts on board will ensure timely, accurate, error-free accounting. Just pick the right accounting firm, and you will be good to go.
○ Save money
End of the day, one thing that matters for businesses is saving up money and staying profitable.
You can hire an in-house accountant to get your tasks done, but that comes at a price. You have to get them on board, offer them various benefits, salary, sick days, paid leaves, required IT setup and infrastructure, etc. Wait, who said that one person is enough?
However, you can eliminate these risks by outsourcing them to a professional firm. You will be working with a team of experts who add value in different ways to ensure that your accounting is in place. Everything comes at one price, making it easier and cost-effective for you.
○ Expert advisor
An expert advisor from a third party company will always provide you with required suggestions and advice whenever needed. Their advice and recommendations will make accounting efficient and scalable.
○ Save time
After money, the most important thing for a business owner is time. The more time you have, the more work you can get done, and outsourcing accounting will give you that time. If you do accounting, you have to spend a lot of time understanding the financials. Without experience, this would take even more time.
But delegating these tasks to a professional will leave a lot of free time on your hand, which you can use to focus on other essential tasks.
Check our guide on : How Accounting Can Help Your Small Business Succeed.
○ A new take on your finances
A new set of eyes looking at your finances will provide you with a new perspective. These people are engaged with only your company's finances, which makes it easy for them to estimate and provide you required details without any bias.
They prioritise the one thing to impart their financial knowledge on your business and help it grow. So, this new take on your finances will indeed be a good thing.
○ Increased productivity
The financial team inputs from time to time, and taking care of your business works will give you ample time and insights on how your business is doing and can help improvise your strategies.
As the team will be working along with you and giving you the data on how finances are being impacted with your decisions, you can have a proactive view of the things, which will help take dynamic steps.
○ Automate the books
Accounting firms use various new and effective cloud-based software. They will provide you with access to check the accounts whenever you want. If you hire an in-house accountant, training them on these aspects will consume a lot of time and cost.
Things to look for before outsourcing
Once you choose to outsource the work, you have to ensure that the company meets your requirements in the first place. Check for these things and decide whether you have to go with that accounting firm or not.
Check our guide on : How to Choose an Accountant for Your Small Business?
○ Have your priorities straight
Accounting is like an ocean filled with different kinds of concepts. It is possible that your business may not need all of these functions in accounting. So the first thing you should do is make a list of things you need to get done. This will save you from overspending on accounting.
○ Competitive pricing
You will find costly accounting firms and cheap ones in the market. You always have to pick the quality of services over the pricing. Accounting is a major part of your business, and relying on a firm that cannot handle it properly will affect your business a lot.
However, it is not a given that every pricey thing will be of good quality. This is where your research comes into the picture. Conduct ample research on all the firms that offer outsourced accounting services and know their strengths, the areas where these firms excel.
This will give you an idea of how well they will cater to your requirements. If you think they are right for your business, do not hesitate to spend a little extra for the value they add.
○ Security
Data security is the most critical aspect you have to look at while choosing the right accounting firm.
To avoid any security issues, conduct ample research on the kind of security these firms will offer you. Know the encryption method they are using and what type of security system they have in place for your data.
○ Niche-specific
If you are into retail space, go with a firm that offers accounting services exclusively for retailers or more retail clients. From invoicing to taxation, accounting varies a lot from one industry to another.

So, opting for a firm that specialises in providing accounting services for your niche will surely come in handy.
○ Transparency
Communication is the key for any business. It is essential to have transparency over all the firm's work for you. Make sure that the firm keeps you in the loop with everything.
○ Flexible service
Accounting firms need to match your future requirements too. For example, right now, you need just bookkeeping services. After three months, you are planning to outsource payroll services too; the firm should accommodate different requirements of your business and offer flexible service in the near future.
Common mistakes to avoid while outsourcing
Most businesses make these two common mistakes when outsourcing their accounting.
○ Partnering with the wrong firm
When you partner with a firm and outsource something as crucial as accounting, it is important to share similar values. Their values, principles and vision should align with yours and your company, and this is where you make a difference.
Partner with a firm that is enthusiastic and passionate about its services. It is going to help you in the long run.
○ Choosing a firm with less knowledge
If you are not an accounting professional, it is given that you may know or not know what must be done with your books. This is where a professional will step in. If you outsource it to a firm that has less knowledge about your industry or your requirement, they won't be helpful to you.
You should partner with a company that knows the ins and outs of your business and can do in-depth research regarding various aspects.
Wrapping up
Outsourcing accounting isn't just about getting the books done and submitting taxes; it is about getting in-depth insights into your business and making decisions accordingly.
Handing over the reins of your accounting to someone may seem like a big task and overwhelm you, but once you are done with it, you will see how helpful it can be. Once you hire the right accounting firm, you can make the most out of their services, insights, suggestions and forecasts. Your entire financial system will fall into place.
Okay! Let's find you a perfect Accountant, Tax advisor or a Bookkeeper
Get Started
About author