Five ways to take control of your retirement savings
28 Dec 2021

3

minutes

read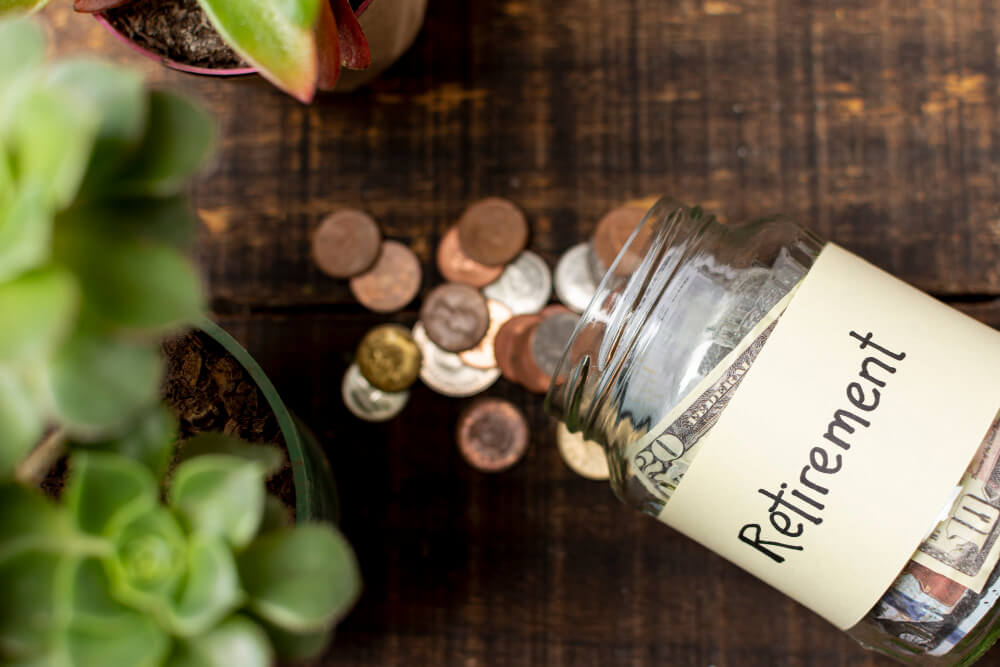 Everyone has wishes and dreams for post-retirement life. Some wish to spend all their time with family and friends, while others may want to take up a social cause for the welfare of society.
Whatever dream is, the essential thing you need to do is save enough for retirement.
This blogpost covers the following:
Why are retirement savings important?
After retirement, you may not have a regular source of income that to support yourself and fulfil all your needs and dreams.
That is why your savings and investments act as a financial backup for your post-retirement life.
Retirement savings can not only help you to maintain a good lifestyle but can also come to your rescue in emergencies and shortfalls.


What are the benefits of a good retirement plan?
The amount you put in a pension scheme undergoes the compound effect, which increases the value of your investments. Therefore, the longer your savings period is and the greater your amount saved is, the greater your earnings will be.


A good retirement plan can help you to check off your bucket list without worrying about getting back to work to earn money. Instead, retirement savings can help you live the retirement life you have always envisioned.


You never know what financial obstacles you may face in the future. That is why it is better always to be prepared. Retirement savings act as a backup to overcome the speed bumps that come your way in your post-retirement life.


A good retirement plan can help you become independent and prevent you from becoming a financial burden on your family.


With time the purchasing power of the money you have saved reduces due to inflation (increase in the price of goods and services). Therefore, you can achieve all your retirement goals and fight inflation simultaneously with a sound and qualified retirement plan.


What are the 5 ways to take control of your retirement savings?
The best way to control your retirement savings is planning. A well thought and realistic retirement plan will help you live the retirement you have always dreamed of.
Here are five ways in which you can control your retirement savings:-
1. Start as early as possible
Due to compound interest, your money can generate more funds if reinvested. Start planning sooner your retirement to maximise the benefits of compounding effects.
Retirement may seem like a distant reality, but planning for it in advance can eliminate your stress and keep you well prepared.
2. Ascertain your retirement corpus
Retirement corpus refers to the amount required by a person to meet his expenses and maintain a good lifestyle post-retirement.
Determining your retirement corpus can help you deduce the amount you need to save. You can estimate your monthly expenses in various categories like education, medical, travel, entertainment, and so on.
In this way, you can set a retirement goal that you need to achieve and easily set benchmarks; along the way, you can also calculate the future value of your post-retirement expenses.
3. Take benefit from the employment opportunities that provide a pension plan
While going through a job offer, it is essential to look at the perks and benefits along with the salary.
Always try to prefer the job offers with either a retirement savings plan or a workplace pension plan.
Even if a job offer has slightly less salary but a high employer's contribution to the retirement savings plan, it is worth considering.
In addition to regular pension deductions, employers sometimes match your contributions if you sacrifice more towards pension. Check with the HR of your employer.
4. Don't exhaust the extra money
Now and then, you make some extra funds in the form of:
A raise
Salary bonus
Tax refund
A gift
Inheritance money

Make sure that you resist the temptation of misspending it lavishly. Instead, you can use those extra funds to increase your contribution percentage towards your retirement goal.
Keep in mind the great words of Warren Buffett, "Do not save what is left after spending, but spend what is left after saving".
5. Reviewing your retirement plan regularly
It is essential to track and monitor your retirement plan at regular intervals.
This helps you to assess whether you are in control of your retirement savings or not. If not, then it can provide you with the opportunity to make the required changes and incorporate them into your retirement plan.
To reach your goal, you can make changes in the percentage contribution and the retirement age, cut off unnecessary expenses, and so on.


Wrap up
The earlier you start saving, your post-retirement life will be better.
Deferring retirement planning is a common mistake you should avoid if you want to have a secure and enjoyable retirement. One way of efficiently handling your retirement plan is to hire an accountant.
You can either search online for accountants near me or hire someone based on recommendations from your friends, family or business colleagues, or best of both, let experlu find you a perfect accountant.
Okay! Let's find you a perfect Accountant, Tax advisor or a Bookkeeper
Get Started
About author