How (and when) to use a proforma invoice?
17 Jun 2022

4

minutes

read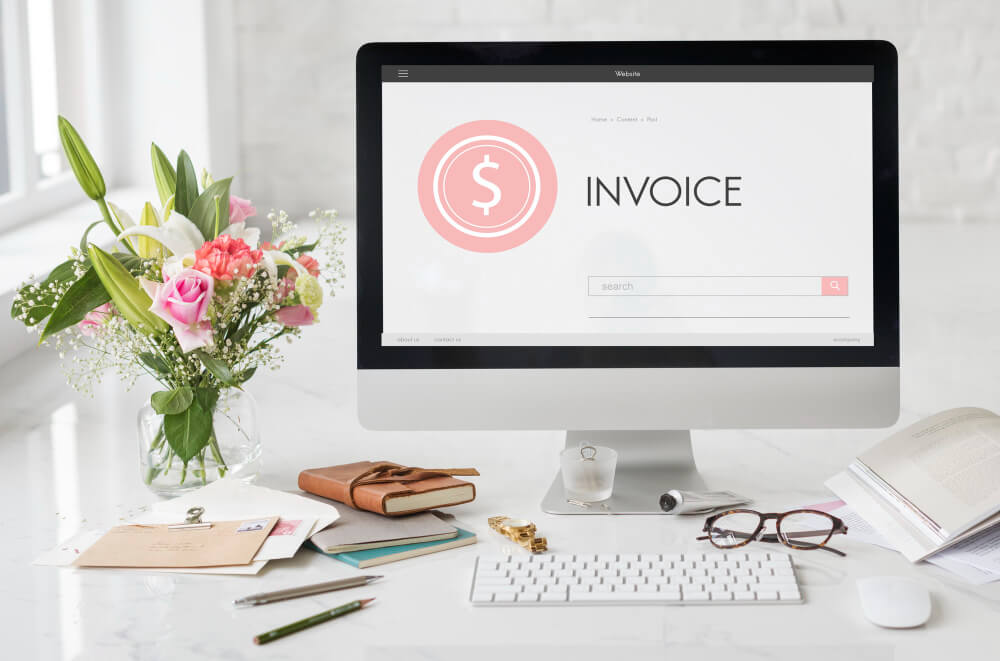 Invoicing is not an exciting task but an essential day-to-day operation to run a business smoothly. It is a formal document sent to customers that records the sale transaction and details about the related products or services. An invoice helps to manage cash flow in any business.
But when sellers want to send invoices as a projection of costs related to the oncoming sales agreement, they need a proforma invoice. It is not an official fiscal receipt but a document representing future transactions.
In this guide, we'll cover the following points:
What is a proforma invoice?
A Proforma invoice is a "good faith" agreement regarding the sale transaction between the seller and the buyer. This preliminary bill contains information on the goods and services, the total payable amount, and other essential details regarding the transaction.
Before a transaction happens, the customer receives a proforma invoice from the seller. Once the customer agrees with the seller's deal, they initiate supplying goods and services.
For example, you want a payment in advance to manufacture goods and supply them to ensure secured financing. You must inform the customer through a proforma invoice. Once the customer agrees to your deal and makes advance payment, you can start working on the manufacturing and supplying goods.


What is the difference between a proforma invoice and a commercial invoice?
There are several things in common between proforma and commercial invoices. Mainly, both provide information regarding a sale transaction and use a similar layout.


Where are they different?
Commercial invoice
After completing a sale, a customer receives a commercial invoice when the seller requests payments. A seller issues an invoice to ask for due payments and how to make payments.
These invoices should contain accounts payable records, and sellers must file them for future reference.
Proforma invoice
A Proforma invoice is a document that provides information about products and services and lets customers decide whether to proceed with the sale. A seller can issue them before billing or issuing the commercial invoice.
They don't have an accounting purpose. You cannot use these invoices to reclaim VAT.


When to use a proforma invoice?
Sellers should send a proforma invoice to send out the final invoice to a customer. Generally, there are two reasons for sending a proforma invoice: declaring an estimate of your products to customers or shipping internationally.
A Proforma invoice is necessary if you don't have all the data required to issue a final invoice. It is a formal payment request when a seller wants advance payments from the customer.
1.  Cost estimate
The Proforma invoice provides a general image of the final invoice.
The seller is not requesting to make payments with a proforma invoice but to inform you about any changes made and provide details on the product.
You can make adjustments to the invoice if necessary and finalise the sale.
Suppose you started working with ten labourers and sent the customer a labour cost estimate. During the manufacturing process, you saw the requirement for ten more labours, which will increase the cost of production. You can inform the customer about this change through a proforma invoice and negotiate the price before the sale.
2.  International shipping
A proforma invoice consists of information about shipping, the weight of the item, packaging, and other necessary details used in the international shipping industry. It allows the customs department to note down the details quickly and helps deliver to customers.
3.  Sets clear expectations for buyers
Buyers can understand the cost, quality of products and other necessary details from a proforma invoice. It allows them to decide whether to proceed with the sale transaction and gives them a space to negotiate with the sellers.


Step-by-step: How to create a proforma invoice
We don't have a fixed template of proforma invoices. Creating these estimated bills is similar to creating commercial invoices. However, you must include some specific details in the invoice to avoid legal complications in future.
Typically, we should include the following:
The term "Proforma."
Issuing date of the proforma invoice
Buyers and Sellers information especially contact details, address, name
Product description
Shipment information
Gross and net price of the products
Total amount due
Tax rates
Discount rates, if applicable
Terms and conditions
Here is a step-by-step process to create a proforma invoice.
Step 1: Fill out essential information
All the essential information about the buyers and the sellers will remain in the proforma invoice.
Add "Proforma invoice" at the top and add a company logo.
Include essential dates like creation date, request date, and expiration date.
Buyer's and seller's information includes the company name, logo, contact details, and country of origin.
Usually, the seller's information remains on the invoice, but check if everything is up-to-date.
Next, include shipment information that consists of the numbers of items, weight, and mode of transportation.
Step 2: Details of products and their prices
Here, you will list all product details, including the product name, quantity, unit price, and total amount.
We need to list them separately with a unique ID for each product in the form of a table.
Make sure you highlight the due total at the end of listing products.
Step 3: State your terms and conditions
At the end of the invoice, you must include any terms and conditions regarding the transaction.
Step 4: Sign and Stamp
The final step of proforma invoice creation is putting your full name, signature and official company stamp.
Here is a sample proforma invoice for sellers to understand the invoice format: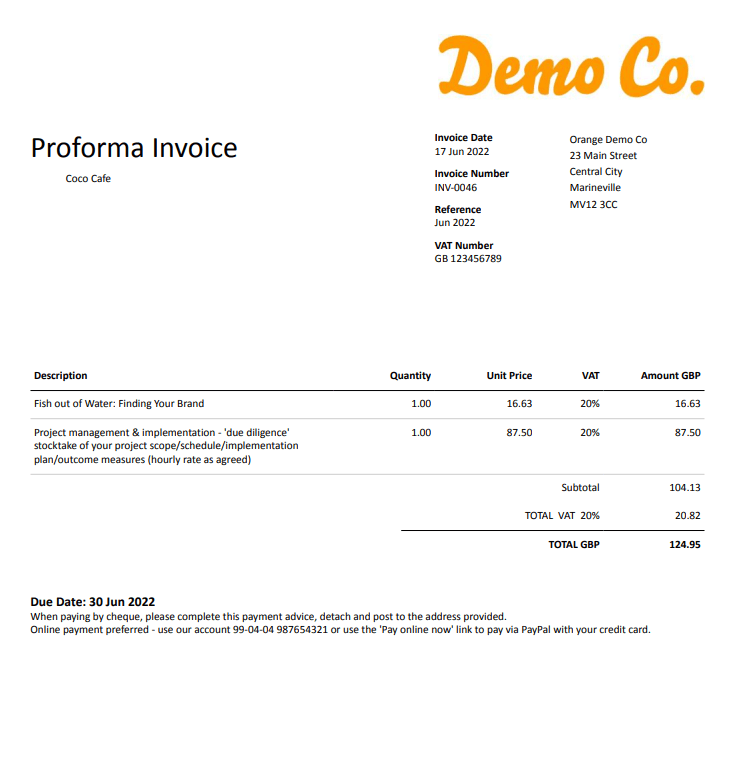 Wrapping up
A proforma invoice is vital to finalise a sale and ensure both buyers and sellers stand on the same side. However, no buyer is legally bound to make payments for a proforma invoice, allowing both parties to negotiate and come to a conclusion. If you are interested in international shipping of products and services, you must be aware of proforma invoices and understand how they can help you in a smooth delivery.
Okay! Let's find you a perfect Accountant, Tax advisor or a Bookkeeper
Get Started
About author