5 Ways for Accountants to deal with difficult customers
05 Jan 2022

5

minutes

read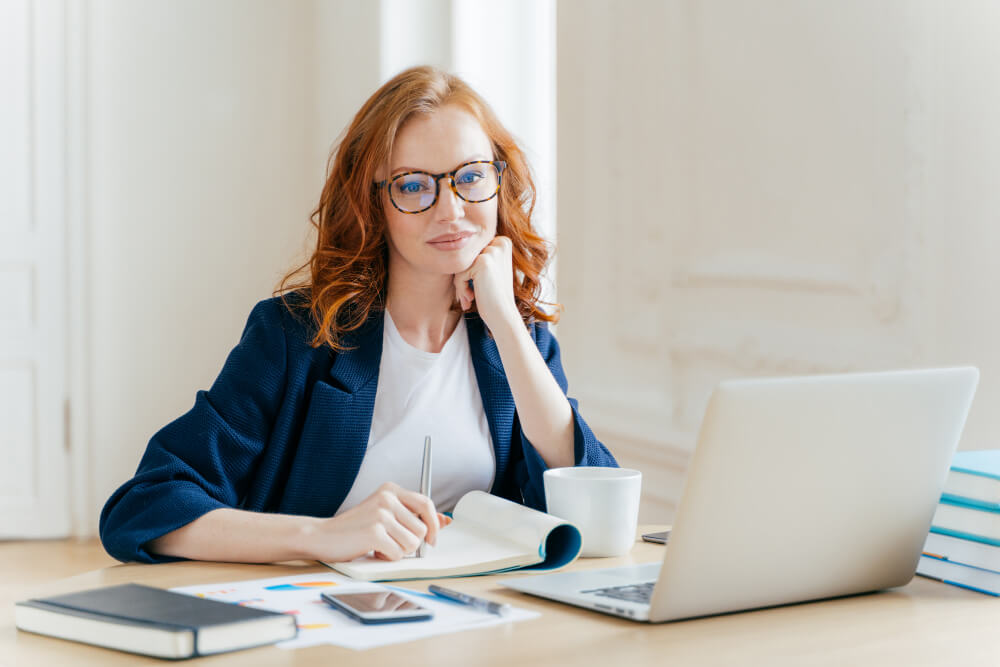 For accountants, customer satisfaction is the cornerstone. No matter which business magazine or journal you pick, you will find a line at some point saying, "Customer satisfaction is the primary objective for a business."
Treating customers with the utmost respect is essential but is it possible all the time?
Some customers won't be satisfied with your services no matter what. Demanding clients are a part of business, and one has to deal with them no matter what. According to a survey, there will be at least 5 to 10 per cent difficult clients for every business. These people are difficult to handle, angry, rude, and upset no matter how you treat them.
These clients will consume a lot of time and effort from the accountants' end. So, accountants need to know whether these clients are worth it or not. There can be some customers who are difficult to deal with but are important for the business. Then some are uncertain about your business and are difficult to handle.
Let us know who these difficult customers are and how you can effectively deal with them.
Who are these difficult customers?
These demanding customers are common in every business. They are the people who always demand more and can be uncomfortable dealing with. Customers can have unique requirements, and serving those requirements is essential for businesses.
But "difficult customers" are demanding. Dealing with them needs expertise and also certain levels of patience. Even a call from these customers can make business owners cringe.
                                                                                                                                                                          
How to identify these difficult customers?
Now, this is a challenge. These customers come in different forms. You can see someone who behaves as if their hair is on fire for every minor issue and calls in an emergency meeting. Some clients call on weekends or late at night.
Others would be non-friendly to your staff and make them cry. They usually pay late, dispute invoices, and drain your team mentally and physically. These clients are a liability for the businesses if not tackled correctly.                                                                                                                                                                               
Here are the types of "difficult customers" that businesses encounter:
| | |
| --- | --- |
| Indecisive | The indecisive customers don't know how to decide by themselves. These people keep asking questions about your services yet do not conclude sooner. |
| Team player | Being a team player is always good, but if a person keeps consulting the team for every decision, things can quickly take a wrong turn. |
| Know it all | These people are so annoying. They walk into your office, trying to teach you how to do the work you have been doing for years now. These people behave as if they know everything and keep dropping random suggestions that no one has asked for. |
| The aggressive ones | Aggressive customers tend to be pretty rude and pressuring about different things. They usually think that their demands are essential and you have to cater to them first |
| Everything is simple | Some customers feel that it is simple and easy to do. They declare that every work is easy and you don't go through the trouble to get it done. |
| Everything is an emergency | As said earlier, everything is an emergency for some customers. They sit on the top of your head and keep pushing you to get work done. |
| Nit-picking on invoices | Now, these are the toughest to crack. They are good when getting the work done, but once it is over and you raise an invoice, they will start pondering on every little detail. They try to get as much as free work possible. |
| Complainers | These people complain about every other thing. They always think that your services are not up to the mark or something on the similar lines. |
Such clients not only take up your time but pose a threat to your mental health as well. Demanding clients are a part of the business, but they shouldn't come at the cost of you and your team's mental health rights!


Tips for dealing with demanding customers 
Challenging clients can be tiresome, and people usually prefer to go on a flight or fight mode. When they are demanding and not user friendly, business owners will start getting defensive, which will trigger some problems.
Losing that customer is one thing; the entire deal can bring a bad name to your organisation. This is something that you cannot afford.
How about dealing as professionally and decently as possible! We have curated a list of tips to help you deal with such customers out there.
1. Stay calm and listen to your client carefully
It is the first thing you do when a client isn't happy with your service or demanding more than you could offer at a price point.
Customers usually tend to get angry when:
There is any delay in the services that you are offering
When the quality of services do not match with what was promised
Change in fixed price without proper communication
Limited knowledge to deal with accounting rules and regulations                                                                                                                                                                                                                                                                                         
You have to make sure that you address all of these problems to your clients in the first place. If a client behaves rudely despite providing the right services in stipulated time at the correct price that has been promised, it is time to understand them.                                                                                                                                                                                     
You may urge to shout at them, but remember that it is incorrect. Stay calm, composed and ask the customer about their problem. No matter how problematic their tone sounds to you, you shouldn't lose your calm. Let them vent out their frustration.
Empathetic behaviour will make customers believe in you. It assures them that you can solve the issue they are facing right now. On the other hand, if you get offended and talk to them in a rude tone, it will not only affect your relationship with that client, your reputation will be at stake too.
Once you start arguing, you won't even know the exact problem that the client is facing. Resist your urge to fight; get all the details that you need to sort out this problem.
Hire accountants who are good at analysing and assisting customers too. The right way of communication can solve various problems. If you want to rant about the client, do it in private but make sure that you behave calmly with the client.
2. Identify the issue and apologise
Once you are put up against the wall, it is time for you to identify the issue. Many accountants either get defensive or don't talk to the client about the problems. This is not right.
If you are at fault, identify and apologise about the issue immediately. Once you say that you understand the problem and will resolve it, customers will usually respond better. It will calm them down, and you can start asking about their problem details.
Once you are done with asking the questions, put up all the answers in a paper and summarise them. This session will give you clarity about what the client wants. A frustrated client needs an accountant on whom they can rely. If you provide them with that assurance, it would be enough for them to support you.
3. Get ready to cut the losses
Losses are a part of the business. After dealing with demanding customers, you may not get compensated for your efforts as you want to be. Just remember that the efforts you put in and your integrity are more important than anything.
Fixing the problem on priority will help keep up with your reputation before your client. This can help in getting positive reviews. Even if you lose some amount, it will be okay as this one task will help you in the long run.
4. Get creative
It is time to get creative with your work. The problematic clients aren't going to hear out your explanations or excuses. So, do not even give those to them.
These people want their problems to be solved. Come up with creative solutions that will help your client in the long run. You have to ensure that you give your customers more value for their price than expected. This will surely make them happy and also less rude.
5. Make a follow-up
Once you have resolved the issue, do not leave the customer. Take their feedback. Make a follow-up. Most firms take customer satisfaction for granted, and they do not make any effort to check on the client.
So, you have to be prompt with the follow-up. Remember that if once things can go wrong, they will go wrong again too. These kinds of situations will keep popping up, so checking up on your clients now and then will give them the required assurance.


Winding-up
For accounting firms, it is not easy to work with problematic clients. The key here is to keep your cool all the time and listen to their end of the story patiently. You have to make every effort to understand what problems your clients are facing. Whatever the situation is, following up with the client is important.
Okay! Let's find you a perfect Accountant, Tax advisor or a Bookkeeper
Get Started
About author