How to choose an accountant?
06 Jan 2022

5

minutes

read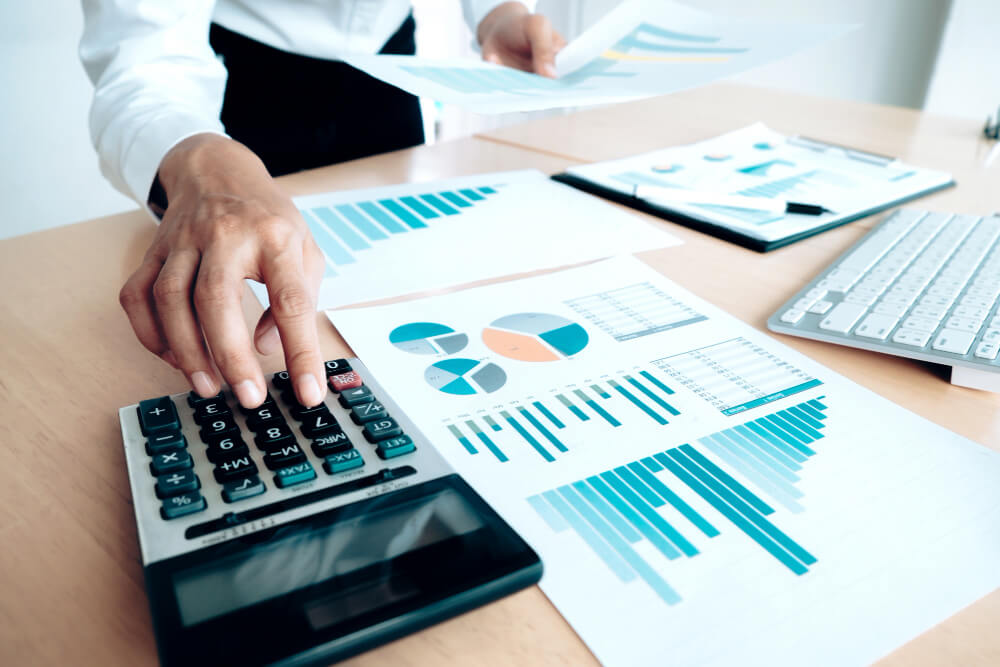 Once you have decided to hire an accountant, you have to start thinking about whom to hire.
Choosing the right accountant for your business is essential. Spend some time on this task and not go with the first accountant that pops up on your Google search.
This blog post will help you with all the steps you need to take while choosing an accountant. The entire process is in the best interest of your business. If you hire the right accountant, you can stay peacefully knowing that they will take care of your books.
Make sure to follow these tips to get your hands on the right accountant for your business.
So, Do you need an accountant for a small business?
Tips to hire the right accountant
1. Professional qualifications
If this is the first time you are working with an accountant, then keep in mind that anyone can call themself a tax accountant or an accountant. There is no qualification required to do this. Some people who have expertise and knowledge in the subject can work as accountants without relevant qualifications.
However, there is no governing body for these people, and it is not feasible for businesses to go with them. On the other hand, qualified accountants are regulated by their professional body. These people have knowledge, skills and work ethics. They have to keep up with the trends and updates in the field.
At year-end, accountants submit an annual statement to their professional body, mentioning all their work in the year. This is mandatory for all the members. They should also have professional indemnity or liability insurance.
Always make sure that you are approaching an accountant with this insurance cover. It will save you from any financial losses caused due to the accountant's error.
2. Discuss with business associations
Small businesses are the backbone of the economy of any country. In the UK, the government supports these small businesses in every possible way.
Voluntary organisations and local chambers of commerce will also give you the required advice. These associations and chambers can be a great place to network, too, so make use of these.
3. Research
Research plays an essential part in finding an accountant. Google has almost every suggestion you need, so get online and search for the accountants near you. You can check websites of different accounting firms, freelancers online.
These websites will give away all the vital information that you need. You can check everything from their services and area of expertise to testimonials. This research will take ample time, so be prepared for that.
Once you list out your prospect accountants, it is time for the next step.
4. Interview or meet in person
Now that you have the list of accountants you would want to hire, interview or meet them.
If you opt for an online accountant, you can have a virtual meeting. If you are looking to hire an accountant near you, consider meeting in person.
However, before you plan the meet, check whether the first meet is chargeable or free. Some firms charge consultation fees for the first meeting.
Once you meet an accountant virtually or directly, you will know about their communication skills, knowledge on the subject, etc. You will get a feel of how working with them will be.
5. Point of contact
If you are planning to hire a firm to work with, you should know who will be your accountant. Most of the time, the firms have an accountant who meets with prospective clients and gets them on board.
So, know who your accountant will be and talk to that person. You should have a rapport with the accountant right from the start. You can explain the business and what kind of services you are expecting from them this way.
6. Scalability
Businesses grow with time, and your accountant must be flexible to offer services when you expand the business. If you are looking for an accountant to work with you for the long term, check whether they can scale their services as your business grows.
7. Pricing
Know the fee basis of the accountant. Get an estimate and have a clear idea of the add-ons.
Services like VAT filing or payroll will come under add-ons in most firms. If you need any such services, ask about them at first only.
Some businesses are just starting, and they need a solid business plan. If you have one, ask the accountant to look at it once; if you need one, ask how much they will charge for compiling a business plan.
There can be some small works that you can do and minimise your cost. If you have any such work, inform the accountant in advance and if you want to use any software, ask whether they are compatible with it.
Read our guide on the : payroll as a part of accountant service
8. Background check
Conduct a thorough background check of your accountant or the firm you plan to hire. No, you don't have to hire a detective for this background check. Ask for client references with whom the accountant or firm worked earlier.
If your accountant is genuine, they won't hesitate to give you some references. You can first hand know about the type of relationship your accountant has with the client.
Know : What is Outsourced Accounting, and how could it help you?
What to look for in an accountant?
Be it an adviser or an accountant, you should be ready with some points to check with your accountant. This checklist will help you in the process.
For tax advice, check whether the firm can provide you with the expertise you are looking for. Having an experienced firm that can help you sort out your financial situation.


Your business size will play a key role in selecting the right firm or an individual accountant. An accountant who serves businesses of your size will likely understand and cater perfectly to your needs. They will understand the types of problems you face and provide you with a solution using their expertise.


Professionals that work with businesses in the same sector as your company will also help you. If you are into retail, an accountant already working with another retail company can be a great addition.


Are they available for you to contact on short notice? Accounts are all about money, and emergencies can emerge at any time. So, will it be possible to contact them whenever you need?


Do they provide all the types of services you require? Is your accountant authorised to do that work if you are looking for audit or investment, insolvency advice?


Do they have a good reputation in the market? You can check this with a simple Google search. A company that holds a good reputation among its customers should be the one that you have to go for.
After hiring the accountant
Once you are done with the entire hiring process and choose one accountant that will match your requirements, make sure to follow these steps.
Have a document drawn up to mention the tasks accountant will do for you. It would be better to mention the tasks they won't do in the document. it is called engagement letter.

This way you will have all the information available.


Stay in touch with the accountant throughout the year. Keep them informed about your business's changes immediately and the personal finance issues that may impact your business.


Review the accountant charges once in a while and see whether you are getting all the work done or not.


Here is how : an accountant can help the small business owner

Wrapping-up
A good accountant will help your company to grow. As a business owner, you will not have enough time to spend on different business departments, and delegating essential tasks like accounting to professionals will ease your work. An accountant will get involved in your business more intimately than you can imagine.
So, choosing the right accountant is very important. You need a person whom you can trust with your financials, who has the required experience and will be there when you need them. An accountant can become your advisOr whenever you need and help you with your business work. Choosing them wisely will help your business THRIVE AND NOT JUST SURVIVE.
Okay! Let's find you a perfect Accountant, Tax advisor or a Bookkeeper
Get Started
About author