How to Land an Accounting/Tax Job You Love
20 Jul 2022

6

minutes

read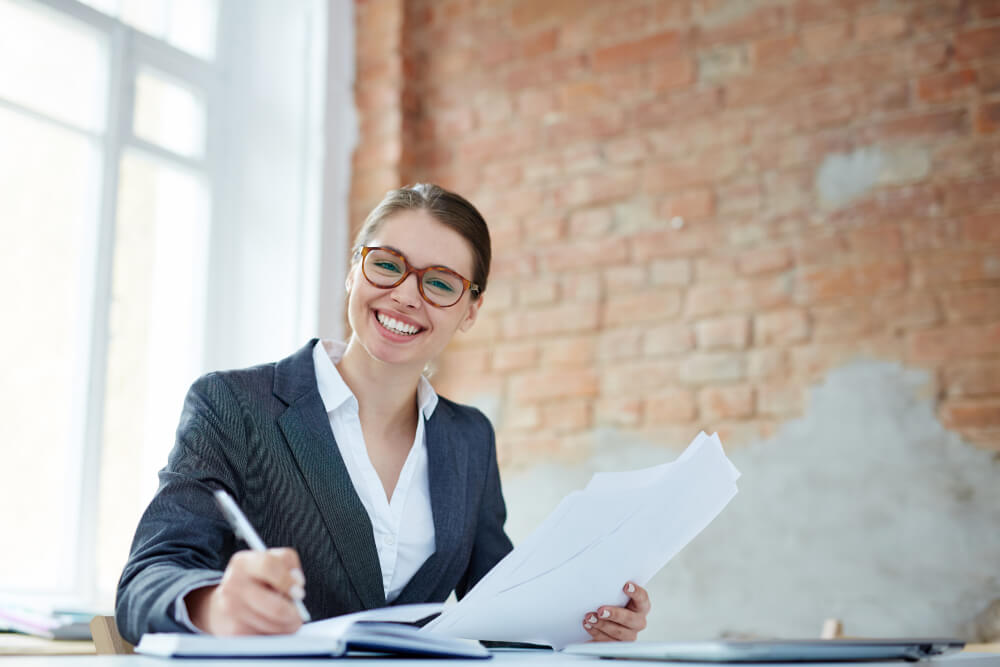 Accountants are in charge of bookkeeping and financial records. Accounting may be a good fit if you're organised and enjoy working with numbers.
Understanding how to get an accounting job can improve your odds of finding a well-paid position in the field. Accounting is an admirable job that will always be in demand, as accounting is required of all firms in all industries.
Accounting is a reputable profession that will always be in demand, considering that all companies in all industries need to manage their accounting. This article will cover what accounting jobs are, what skills you'll need, and how to get one.
Table of contents
What does an accountant do?
Accountants have several responsibilities and can specialise in various fields. Whether you work for big corporations, private individuals, small businesses, non-profits, or government agencies, you'll manage finances and offer advice on making the best financial decisions.
Depending on your expertise or the demands of a client, other responsibilities may include:
Product control
Analysing financial statements
Tax- direct and indirect, domestic and international
Providing compliance with local laws
Analysing trends and economic data
Preparing budget proposals
Reporting on ways to cut costs and raise profits
Delivering auditing services or working together with an auditor
Determining risks and suggesting solutions


Skills required to become an accountant
It's the cherry on the cake if you are great with numbers because accounting is not only about reporting financial information, but it plays a massive role in shaping an organisation's future. Let's check out some of the essential skills.
Numerical skills
Although we no longer require pen and paper to record and calculate transactions, it doesn't mean it isn't still necessary. Being an expert in maths is obviously not the point here.
Accountants work in organisations at many levels, from entry-level positions to CEO and finance minister positions. Each one necessitates a unique set of numeracy abilities.
However, all of these have one thing in common: the capacity to connect the dots, perceive underlying links between numbers, and piece together a larger picture.
Time management
Working within your deadlines and continually re-prioritising your task can take you far in your accounting journey because you will need to manage competing priorities and juggle various tasks. That's why an accountant needs to know how to manage time.
Organisation
Accountants are in charge of many responsibilities; thus, they're always busy.
That's why you'll need a system to keep track of duties like any transactions you manage and any significant dates or deadlines you must meet to ensure that you do all of your responsibilities to the best of your abilities.
Critical thinking skills
The ability to notice both the forest and the trees, the large picture and the minor details, is a crucial component of good critical thinking. Considering an issue or subject from all angles lets you apply accounting practices to new and old financial information to pinpoint problems and determine solutions within ethical standards.
Employers want to know they can rely on you to be an independent and researcher thinker, to explore options for solving a problem, and use deductive reasoning to approach roadblocks.


How to get an accounting job
Check out the following steps when looking for an accounting job if you want to pursue a career in this field:
Study the right accounting qualifications
The bachelor's degree or AAT is often the entry-level qualification for accountants, but to become a chartered accountant, you'll need to progress to the ACCA, ACA, or CIMA credentials.
Although many accountants have a graduate degree, it is typically more desirable than necessary. Even if a degree is required for a position, it can generally be in any subject. So, while economics and maths at A-level followed by an accounting degree may be beneficial, if you didn't go down this focused route, you'd still be able to receive the accountant qualifications you need.
Various finance qualifications are available to those interested in accounting jobs in the UK, which can be confusing when exploring career opportunities.
The most common accounting qualifications to provide you with an excellent starting point are:
AAT (Association of Accounting Technicians) accounting courses combine industry knowledge with practical work abilities and are divided into four levels (Levels 2-4).
(ACCA) Association of Chartered Certified Accountants: It offers two levels of certification: Fundamentals and Professionals. The modules cover various topics, from corporate and company law to audit and assurance.
The AIA (Association of International Accountants) professional qualification: You can become a qualified accountant and a member of this global organisation by completing their highest award.
ICAEW (Institute of Chartered Accountants in England and Wales) chartered accountant status: It is also known as the ACA; this qualification consists of 450 days of practical work knowledge and completing 15 exam modules.
Choose your accounting specialism
The two main key areas of accounting are management accounting and financial accounting. Within these divisions are further specialist fields like working as a controller and budget and financial analysis.
The difference between management and financial accounting is that the former gives information to persons inside a company, while the latter does for those outside it, like shareholders.
Financial accounting covers the entire organisation, whereas management accounting covers certain goods and is not required by law. The majority of graduates will enter into accounting through financial accounting, which can offer a wide range of job opportunities, including:
audit
business recovery and insolvency
corporate finance
forensic accounting
tax.
For each accounting specialisation, graduates can select whether they want to work in the public or private sector.
Build workplace skills
There's more to this role than basic number skills. You'll also need to be:
Detail-oriented—one small mistake can have a significant impact.
Business savvy
An analytical thinker
Organised
An excellent verbal and written communicator
A problem solver
Literate in general computer skills and accounting software
Ethical—when you have access to financial information, confidentiality is a must, as is your willingness to do what's best for your client while following all laws and regulations.
Consider what kind of career you want
Not all accountants operate in the same manner. Consider what you might want to specialise in as you get expertise. Forensics may be for you if you enjoy solving difficulties and getting to the bottom of situations. You might choose to pursue a career as an auditor if you appreciate paying close attention to details.
Gain experience through an internship or entry-level job
It's time to get some experience when you finish your bachelor's degree—or even before that. You can accomplish it through an internship or an entry-level position. It will look great on your resume and help you obtain a better job in the future, but it will also help you learn more about the profession and possibly lead you to a speciality.
The following are a few entry-level accounting positions:
Auditor
Bookkeeper
Credit contoller
Accounts payable specialist
Start your career
When ready, you might wish to start your job search online. You can find thousands of job openings for various types of businesses on job boards all over the internet. It will assist you in gaining an understanding of what is available and where you want to work.
You can also find out if anyone within your network—former classmates, co-workers, professors, and so on—can make any recommendations. After gaining enough experience, you might want to consider creating your own business and becoming your boss.


Interviewing for an accounting job
Consider the following suggestions to increase your chances of securing an accounting job after an interview:
Know your strong points
The interviewer is going to inquire about your primary strengths. Prepare a list of a few of your most essential qualities and specific examples of circumstances where you demonstrated them.
Ensure you know why you selected your specialisation within the accounting field
You'll most certainly be asked why you choose one of the accounting specialities. The easiest approach to prepare for such a topic is to talk to experienced accountants and find out what they enjoy about their field of expertise.
Look and act respectable
Accountants must demand respect and confidence in addition to being extremely precise. If you're interviewing for an accountant position, ensure you're well-rested and dressed, as the recruiter will most likely be seeking those attributes.
Arrive early
Although this is generally appropriate for all kinds of interviews, punctuality is essential for aspiring accountants, who must show precision and attention to detail.
Research the organisation and ask questions
An interview allows you to determine whether or not working with the company is a good career choice. Prepare a list of relevant questions to ask, demonstrating that you are genuinely interested and have done your research.


Final thoughts
Accounting is an excellent career path to pursue because it pays well, offers prospects for improvement, and allows you to assist organisations thrive into the next decade and beyond. You can begin by earning your degree. Then, to stand out among your colleagues, start acquiring extra certifications like ACA, ACCA and CIMA.
Follow the step mentioned above if you are looking for accounting jobs. You'll find plenty of exciting opportunities in the accounting profession. You can work in various industries and responsibilities to make your career meaningful.
Okay! Let's find you a perfect Accountant, Tax advisor or a Bookkeeper
Get Started
About author