Top 10 ways to improve your financial literacy right now
25 Jun 2022

4

minutes

read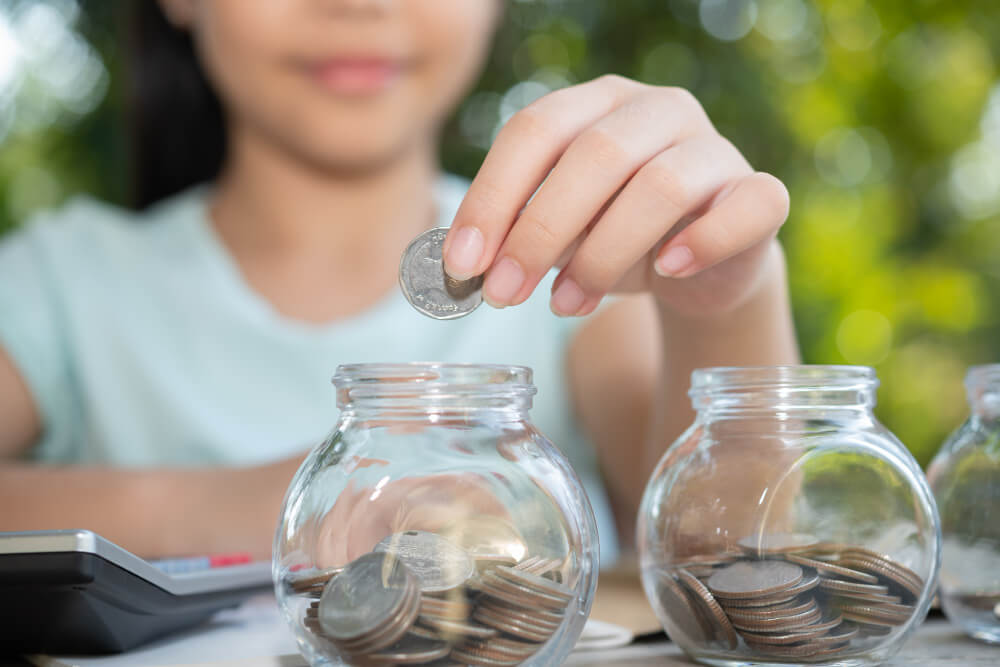 Every individual should master the skill of managing money, or in short financial literacy. It aims at assisting individuals in understanding financial concepts and getting a good grasp of economic well-being.
Not only you, but many people around the world keep looking for ways to manage their finances, reduce debt, invest in stocks, save for retirement, and others. Finance education helps individuals develop knowledge, skills, and attitudes towards managing money, making proper financial decisions, and reaching their goals.
This blog will cover ten ways of improving your financial literacy.
Top 10 ways to improve your financial literacy right now
1. Subscribe to financial magazines or newsletters
You can subscribe to financial newsletters and receive free financial news from trusted sources in your mailbox. It will assist you with valuable insights throughout the financial journey and offer expert advice on finances and lifestyle.
Subscribing for financial magazines from a popular publication may keep you updated with the financial wagon and introduce you to topics and ideas you have never thought of on your own.
Some of the widespread financial magazines are
Experlu blogs: Business and tax advice
Money Magazine: Personal Finance News & Advice
Financial times newspaper or Bloomberg
2.  Listen to podcasts
Podcasts are a great way to listen to financial news while performing other activities, running errands, or working from home. You can easily absorb money management tips without effort while standing in traffic or during a morning walk.
Some of the financial podcasts you can listen to are 'Money Box,' 'In Her Financial Shoes,' Maven Money Personal Finance Podcast, and others.
3.  Read finance books
If you are a book lover, then they are your loyal friends. Books are one of the best sources to improve financial literacy. Visit any library; you can find various finance books from experts and choose the topics that interest you the most.
You can read the personal finance books of Robert Kiyosaki, Martin Lewis, Tony Robbins, and others, to name a few. They have a collection of finance books on different topics which will help you understand how to manage money.
4.  Improve money numerical skills
Improving money management skills can be challenging unless you work on your numeric skills. Therefore, to start with financial literacy, brush up on mathematics skills.
You can head over to the free resources of the National Numeracy Challenge to boost your confidence with numbers. Then choose from the different topics available on the site and complete the course within a few days.
5.  Sign up for a finance class
Signing up for an in-person finance class can improve your monetary knowledge and help you understand how to manage money. People in a group setting tend to learn more and get opportunities to ask questions or discuss with others on different finance topics.
Several community colleges and universities provide personal finance classes, and you can earn college credit. It will be helpful if you acquire a degree in the personal finance or relevant fields.
6.  Search topics on the internet
The internet is the most significant source of any information you want to know. You can access different websites, blogs, and articles on finance topics. Reading them can help you understand budgeting, saving, investment, and reducing debts.
If you are on YouTube, visit different finance channels like The Duomo Initiative, Invest with Sven Carlin, Kaplan Financial Education, and others. The top millennial YouTube channels that can solve any financial problem of an individual are WhiteBoard Finance, Graham Stephan, Ryan Scribner, and others.
7.  Watch TV shows
If you are not into reading books and magazines, you can find plenty of TV programs and movies related to finance management. They provide valuable information on finance topics, so you remain entertained while learning new things. You can check out 'The Big Short,' 'Wall Street,' 'Billions,' 'Rogue Trader,' and others.
If you are looking for business news channels, here we go CNBC TV, Euronews, Fox News, BBC World News, ET Now, and others.
8.  Use finance management tools
One of the great ways to improve your financial literacy is to attach financial management tools to your personal accounts like a savings account, credit card, mortgage, etc. You can find several free tools that save your money without a fee, like Chip and Plum.
Suppose you want to compare deals before starting a new contract, including insurance to utilities or broadband services and borrowing money.
You can save thousands of pounds by comparing deals and getting the right one. A few popular sites like Experlu, MoneySupermarket, GoCompare, Moneysavingexpert, and others can help you compare deals.
9.  Set and follow by a budget
Making a budget and following it is an excellent way of financial well-being. You can use certain fintech apps like Snoop, Money Dashboard, and Yolt can offer automatic budget tracking and categorize of expenses features, or a simple spreadsheet is also good.
The main thing here is discipline.
A budget can increase your earnings every month. Check out for debts and clear them as early as possible, create a diverse financial plan, and limit your expenses and liabilities.
The budgeting process must include your income (payslips, investments, and other sources of income), fixed expenses (bills, loan payments, etc.), miscellaneous expenses, and savings.
10.  Talk to financial professionals
You can contact a financial planner who can help you deal with personal finances professionally. They help in developing a financial plan by considering the current scenario. Plus, they guide and advise you on cash flow, budgeting, investment, and various personal finance topics.
Some may find hiring them a little costly; however, they have the ability and skills to manage your money and make you save over time. Additionally, you can outsource to accounting firms and meet professionals to discuss financial management.


Wrapping up
There are several ways of improving your financial literacy, but it needs your interest, time, and effort. You can take up a course at an institute, read from government resources, subscribe to e-books, online magazines, or newsletters, pick a book from the library, go through finance blogs, webinars, news channels, and lots more. However, ensure that whatever the source, you must devote yourself to learning money management skills and protecting your money.
Okay! Let's find you a perfect Accountant, Tax advisor or a Bookkeeper
Get Started
About author