Digital transformation in finance: Challenges and benefits
22 Dec 2021

3

minutes

read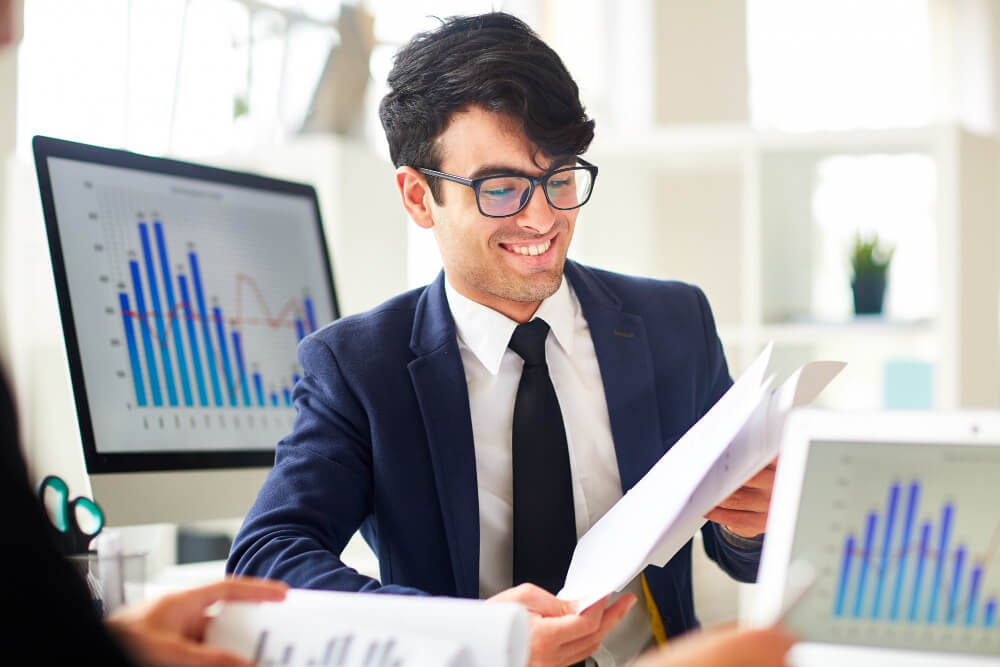 Digital transformation in finance implies using the latest technology to reorganise the financial functions and increase the efficiency of the financial processes.
Digital transformation helps the finance department swiftly implement improvements that will enable them to provide greater insight to businesses and demonstrate their improved worth.
Digitalisation is a critical element of economic development in this sector of fast-growing economies.
The influence of digital technology has increased for professional accountants working in organisations. Technology provides numerous opportunities for finance departments to improve their performance, but it also affects the business context in which finance operates.
Transformation requires people.
The automation of financial operations and the transition from outdated to the latest technology have substantially impacted finance positions. This necessitates frequent and significant reskilling, a trend that is expected to continue in the future. In addition, transformation necessitates a substantial shift in behaviour and culture, emphasising learning, change, and experimentation.


Benefits of digital transformation in finance
1. Cloud-based technology
Finance firms are increasingly turning to the cloud as a means of digital transformation. IT managers may save a lot of money by using the cloud for hardware and IT operations administration.
Cloud migration can help small and medium-sized enterprises save up to 36% on total IT costs.
2. Improvement in customer experience due to the latest technology
The application of the latest technology like machine learning and artificial intelligence makes it possible for customer enquiries and routine operations to have a low value to get automated.
It allows IT personnel to focus on higher-value, more sophisticated procedures and initiatives.
Artificial intelligence (AI) is essential in detecting and forecasting fraud. It assists financial institutions in complying with regulatory and compliance changes.
It also aids in decoding consumer behaviour and the discovery of noteworthy trends.
3. Digital Innovation for banks
Banks are devising new methods to promote their services and utilise data to provide more tailored experiences for their consumers as technology becomes smarter and faster.
One of the most critical ways major banks will exploit their massive amounts of customer data is to train machine learning algorithms to automate routine operations, save IT personnel labour hours, among other functions.
4. Blockchain
It's a new trend that's steadily gaining traction and will play a big part in digital payment solutions. Digital payments, loan processing, investment management, cross-border transactions, and capital markets are just a few examples.
It helps to avoid fraudulent activity, improves transparency, and speeds up transactions, among other things.


Challenges in digital transformations in finance
For financial institutions, digital transformation is a difficult path to travel. Financial organisations must address several challenges to utilise digitisation to their advantage correctly. Some of the challenges that they have to deal with are as follows:
1. A big transition from traditional to digital systems
Conventional systems are no longer capable of meeting today's digital demands.
However, transitioning from outdated legacy systems to modern digital systems is not easy for financial institutions. It might be challenging to shift from an old to a contemporary, digitally linked workplace. The most up-to-date systems necessitate the most up-to-date security measures, as well as the high installation expenses.
Financial institutions will need to invest heavily to shift from conventional techniques to the most updated digital technologies. Moreover, if a company seeks to change digitally, it must guarantee that its employees are adequately trained and up to speed on the newest digital trends.
2. Proper utilisation of customer data
Financial organisations must gather, manage, and segregate consumer data to get the most out of digital transformations. This guarantees that these organisations can effectively use the information to personalise better the services they give to consumers depending on their wants, preferences, and requirements.
3. Threat from cybercrimes
One of the most challenging parts of digitisation in finance is increasing cybercrimes. Since financial institutions deal with their clients' sensitive and confidential data, they can't afford to take chances with cybersecurity. Their first concern must be the security and compliance of the financial data.
Thus, before using any technology, a financial organisation must ensure its privacy, security, and compliance needs.


Conclusion
Digital transformation in financial functions has increased the efficiency and accuracy of conventional accounting procedures through digitisation and automation while spending more time helping companies with better data and insights.
New technologies such as robotic process automation (RPA), cloud, artificial intelligence (AI), and data analytics have enabled these advancements.
Governments have also impacted digitisation by encouraging or even forcing firms to become more digital in their financial operations by implementing online filing programmes for tax and other statutory returns.
Professional accountants are often on the front lines of change due to such initiatives. The digitisation of tax, in particular, is a crucial driver of change, particularly for small firms, which may find themselves suddenly required to submit returns via software or the internet instead of paper forms.
Okay! Let's find you a perfect Accountant, Tax advisor or a Bookkeeper
Get Started
About author