Why choose an e-commerce accountant over a general accountant
14 Apr 2021

5

minutes

read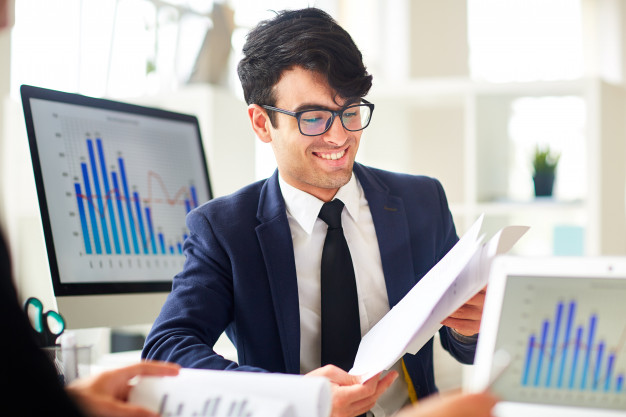 Is your E-commerce business making good sales, but you are struggling to take the wage or the profit distribution?
Or probably your Amazon fulfilment business is making a profit, but your business is cash poor.
Or finally, your business is successful, and you have got heaps of cash in the bank, but you have been hit with a tax bill that is making your eyes pop out of your head all because your business is not correctly structured.
Well, if any of the above cases is yours, it is time to hire an Ecommerce Accountant.
E-commerce accountants specialise in helping online businesses.
Let's know why you should choose an e-commerce accountant over a general accountant.
This blog post is divided into the following sections
Do you need to hire an accountant?
If you have an E-commerce business, then no doubt you have already decided that you should hire an accountant for your online E-commerce business – but if you are still on the fence, let's have a quick recap.
Are you struggling to find the time to do your accounts?
Do you have the expertise to manage your finances?
Are you expanding here in the UK or internationally?
Do you like handling accounts?
If you got the answer in a positive way to any of the above questions, then it is time to hire an e-commerce accountant but before let's know how an E-commerce accountant can help you!
Why you need an 'E-commerce' accountant?
Understand you and your business
A specialist E-commerce accountant understands your business and the sector you are working in and help you overcome general pitfalls and stay on course to meet your objectives.
General accountants would not necessarily have knowledge of how e-commerce works and would not be able to guide you on how best to structure your business model.
A specialised e-commerce accountant knows how to deal with refunds and understands how to reconcile income from multiple sales channels.
Manage the cash flow
Cash is the king. An e-commerce accountant will forecast cash flow and highlight potential problems and opportunities for your business.
While a general accountant will produce a cash flow report to show how cash is being used.
Also, your E-commerce accountant will advise on how much cash you need in the bank and how to use cash flow to earn early payment discounts from your vendors and suppliers.
Produce timely & meaningful management accounts
A general accountant produces good management accounts and highlight issues, but not all accountants have the experience to tell why the numbers are what they are.
In contrast, the e-commerce accountant will advise on why your business may not be performing and what to do about it.
Track KPIs & benchmark
Many accountants do not have the capability to create and track bespoke KPIs or carry out benchmarking, but for the specialist e-commerce accountant, it is a very crucial skill.
An E-commerce accountant will design, implement and track KPIs to keep your e-commerce business on track and benchmark it against similar businesses and industry averages.
Save your time
An e-commerce accountant is familiar with the best accounting practices related to the e-commerce business that they can do your accounts quickly, efficiently and correctly with saving time, avoiding fines and reducing your tax bill.
Save your money
Appointing a specialised e-commerce accountant can save and even make you money.
Your accountant knows the tax legislation you need to comply with, which VAT scheme is right for you, where you can save your money and how to operate your business in the most tax-efficient way – because they have done it all before.
Also, get some tax tips from our blog when starting your year-end tax planning and know how to choose your tax advisor.
Help you grow your business
With experience in the e-commerce business, an e-commerce accountant can give you solid guidance on scaling your business, making a presence internationally and going for investment opportunities.
Also, help you draft the most successful strategies and make use of sales channels to the tax implications and overall costs.
Use the right tools
And last but not least, specialist E-commerce accountants use, and have experience with, the right accounting software and tools.
Tools such as Xero, QuickBooks, Zoho Books etc., make your business accounting easy and accessible from anywhere, anytime.
How to choose the right E-commerce accountant?
It is a difficult question to answer at a point, as what is considered the 'right' fit can be different for each business.
Though, there are few key areas that you should take into consideration when choosing which E-commerce accountant you would like to work with. So let's get started…
Qualification
When looking fr an E-commerce accountant, the very first thing you need to check is their qualification and certifications.
There are many accounting bodies in the UK, but you need to make sure that your accountant holds the appropriate certifications and qualification in your country.
Are they working with specific cloud software? All the main cloud accounting service providers Xero, Quickbooks and Sage, have certification and partnership programmes, so ensure your accountant is certified in your accounting software.
Like if you use Xero accounting software, there are additional 'badges' that can be achieved by the accountant for completing additional training modules - so look out for the Xero eCommerce badge on your accountants Xero directory profile.
Experience
When I say experience, it doesn't mean the accounting experience - this can be a given from their qualification.
Hare, What I really mean is, you need an accountant who truly understands how the E-commerce business operates, how to grab the information needed from the sales platforms, and how to help your business grow.
You have to hire an accountant who has experience of working with businesses of the same size selling online.
And do not be afraid to ask if your accountant has any clients who currently use the same sales platforms as you are using!
Services
Why settle for a few when you can have it all?
Check the services the accountant you are looking at can offer you, and whether it matches your need now, or may need in the future or when your business grows.
It is no good choosing an accountant who does not offer payroll if you are looking to take on employees in future.
Software
You are selling online, so why not handle your accounts online too?
With the rising popularity and benefits of cloud accounting, most accountants quicker on the pulse are making their switch to cloud accounting software like Xero, Quickbooks etc.
So what magic does cloud accounting make happen that traditional accounting just can not?
You get real-time information
Free updates & automatic backups
You can Integrate your sales channels with accounting software
Access to your accounts anywhere, anytime
Handle payroll and invoices
Compliant with Making Tax Digital initiative of UK government
Recommendations
We all know too well the importance of recommendations.
So take your time to look around, read reviews or talk to your friends, colleagues or business partners to find out from their experiences with the practice.
Or you can simply leave these tasks to Experlu and watch proposals roll in matched to your requirements for absolutely free.
Money
Finally, once you have got all the information you need to make a fully informed decision, you will need to think about the charges.
Exactly, it should go without saying that the money you are able to save because of better visibility of your accounts for decision-making must outweigh the cost of your E-commerce accountant.
It is financial viability.
Everyone wants value for money, and this is actually what you should look for in your E-commerce accountant.
Weigh up the ins and outs of each accounting firm or candidates, and make sure that any higher fees are suitably justified.
Final thought
In short, an e-commerce business needs more than what we call a 'traditional' or 'general' accountant, the one who limits services to a comfort zone of bookkeeping and tax returns. When you are at the cutting edge of technology and new trends, you want a specialist e-commerce accountant who can accompany you throughout the journey, someone who can understand your business needs and be honest with you.
And if you are looking for such an E-commerce accountant, then at Experlu, we have number of Experts ready to help you with all your needs; you are just three steps away – hurry! – fill the form and give it a try!
Okay! Let's find you a perfect Accountant, Tax advisor or a Bookkeeper
Get Started
About author