How to win clients and influence markets with XERO accounting software?
15 Jul 2022

6

minutes

read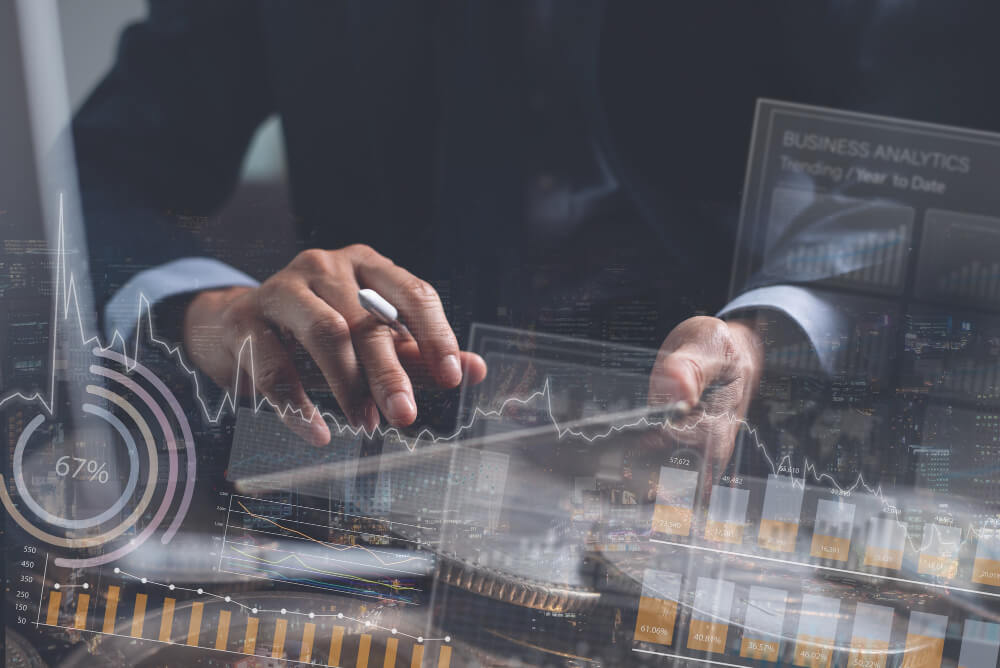 Businesses constantly attempt to keep accurate accounting records, supporting ongoing business effectiveness. A crucial component of every organisation is bookkeeping and accounting, which provides a deeper understanding of the financial condition.
Many firms utilise accounting software for performing accounting tasks. One of the better solutions for effectively managing bookkeeping and accounting tasks is the Xero accounting software. Many organisations are searching for qualified Xero bookkeeping service providers in the UK.
The Xero accounting software can also assist you in gaining customers and successfully influencing the industry. You might be questioning why you should utilise Xero accounting software to attract clients. How might accounting software like Xero benefit Influencers? In the article, we will explore this in complete depth.
Table of contents
What is xero software?
Xero is a cloud-based accounting solution designed primarily for startups and small enterprises. It provides features for handling invoicing, inventories, costs, bookkeeping, bank reconciliation, etc.
Xero provides accounting features like invoicing, payment processing, keeping track of employee expenses, financial reporting, bank reconciliation, monitoring cash flow, and other accounting features.
The entire software is cloud-based, accessible from any computer or mobile device anywhere. As a result, the accounting procedure is more efficient and effective.


Why use Xero accounting software to win clients?
Credit: collab
1. Easy to send invoices
One of the most crucial tasks for every firm is sending invoices. Here, many firms have issues with providing accurate statements, arranging invoices correctly, sending invoices on time, etc.
However, you can better automate the invoice process with the Xero accounting software. You can arrange an invoice for each client monthly, quarterly, or another period if necessary. This can help attain improved efficiency by meeting the client's requirements.
2. Reducing the time for processing
The processing of invoices may be done more quickly thanks to the accounting software Xero. They can save documents, perform data extraction, automate invoice sending, etc. A firm that deals with multiple clients can speed up its work process.
3. Integrates with banks easily
Every time the business needs to integrate new clients' bank information with its accounting system, it is a difficult task. However, employing this software can make it much simpler to integrate with any bank details and make doing business with them more comfortable.
4. Easy to operate from any location
Using Xero, businesses may operate in any way and perform bookkeeping and accounting tasks from anywhere. This can be quite advantageous for the companies' customers as they can quickly access the required services.
5. Online-based accounting
Communicating with the accounting staff when working from separate locations can be challenging for many small and medium organisations. Businesses can impact many areas across several locations to boost their business using web-based accountancy.
6. Achieve data security
Data security is not something you need to worry about when using accounting software like Xero.
One of the primary concerns about cloud computing is whether or not it's secure.
The straightforward answer is: yes, Xero cloud accounting software is safe and secure. Why? Because Xero keeps your data online securely and encrypts it utilising industry-standard data encryption techniques. The servers your information is kept in also have a high level of physical protection.
The organisation's reputation depends on its ability to ensure that your data is appropriately protected, just like with any cloud accounting software. Therefore, Xero's priority is to keep the highest level of security in place to safeguard its client's data.


How much does xero cost?
Xero pricing options will accommodate every budget, regardless of how your small business develops or what it is.
An obligation-free one-month trial is available from Xero. Xero accounting has beginner plans starting at just £12 per month, regular plans costing as little as £26 per month, and premium plans costing as much as £33 per month.
There is a solution for every budget and price range. Prices are VAT exclusive. Because of high inflationary prices, Xero recently annouinced to increase its prices from third Quarter of 2022 by upto 17%.
However, the features available vary depending on the pricing range.
For instance, the £12 starting plan has a monthly limit of twenty invoices and quotations and five bills, whereas the £26 plan has no limit on the number of invoices and bills. Additionally, payroll is also possible for up to 100 workers.
In addition, Xero also provides options such as:
Expenses: receive the first three months free for one user, followed by monthly fees of £2.50 plus £2.50 for each additional user.
Payroll: receive the first three months free for up to five employees, after which you'll pay £5 per month plus £1 for each additional employee.
Projects: In addition, there is a monthly fee of £5 per user.
Pay with TransferWise: Simple and safe method for managing your invoices and payments. Prices begin at £3 per month + 35p for each extra transaction.
Analytics: £5 per month


The benefits of using xero accounting software
1. Unlimited users
At any subscription level with Xero, you can add an unlimited number of users to your account. This is an essential aspect of accounting software because lower-tier plans frequently only permit a limited number of users, whereas higher-tier plans provide unlimited users.
You can also set each user's permission level. For instance, You could allow some employees to pay bills, send quotes and invoices, and limit who can see the company's complete financial picture. To keep things organised, Xero logs every action users make and compiles the history of every transaction.
2. Customisable reports and dashboards
At every subscription level, Xero assists you in turning the data you submit into useful information. A dashboard offers an overview of the financial status of your company, including total cash in and out, unpaid invoices, and past-due debts.
Another page dedicated to short-term cash flow illustrates how upcoming invoices and bills may affect your account balance over the following week.
Additionally, you can modify reports by adding custom algorithms, categories, and layouts. You can, for instance, drag and drop particular spending categories into a single subgroup; for example, an "office expenses" subgroup might include office supplies, equipment, and utilities.
Additionally, if you don't like how the dashboard looks, you can rearrange the panels and conceal the ineffective ones.
3. User-friendly
Xero is compatible with Mac and Windows operating systems and has been developed with the user experience in mind. The modern user interface is a significant selling point, and how things are laid out and organised is ergonomic and practical.
Online tutorials can help you become familiar with Xero so you can utilise this cloud accounting software, even though it may take some time to get used to it.
4. Makes collaboration easy
Hard copies and faxes are no longer used. With Xero, working with a company's bookkeeper, accountant, or financial advisor is simple and easy. Real-time updates are also possible with Xero because it is a cloud-based software.
So you and others can check the same data simultaneously from different locations.
Security also comes into the picture here, as you always have control over who has access to Xero and what they can do in Xero.
5. Improve business efficiency
Another significant benefit of cloud accounting is most firm owners will experience enhanced business efficiency. That's partially due to the improved productivity of the time-saving features it offers.
What makes Xero unique is that it supports 700+ third-party integrations. This enables the automation of several corporate operations, including reporting, staff management, expense management, financial monitoring, collection of unpaid invoices and accounting procedures.
Imagine receiving notification if there is a sudden change in your financial situation, such as a decline in cash flow or an unexpected increase in expense claims. Alternatively, you can automate the scheduling and payment of suppliers, track mileage on the go, or pay projects directly as they progress ahead.
6. Financial information availability
Xero is considerably more versatile than just an online accounting program. It can serve as the financial centre for your entire company and provide you with a real-time view of finances from anywhere. If your company requires you to travel or connect to your accounting data frequently, Xero will be ideally suited for your business.
It comes with several typical reports like profit and loss, balance sheet, and VAT, and you can expand this functionality even further by integrating additional web applications. With the help of these add-ons, you can make automatic, attractive, visually appealing, and custom reports that contain the ideal KPIs for your company.
Additionally, you can plan various business scenarios and create budgets and predictions. Xero provides you with valuable insights without the requirement for prior accounting knowledge. This makes it simple to calculate the effect of favourable or unfavourable events on your company's bottom line.
For instance, you can project a best-case and worst-case scenario depending on whether your marketing campaigns are a success or should shut down because of the pandemic temporarily.


Final thoughts
These are some strategies for using Xero Accounting software to gain customers and influence the market. This software can provide relevant reports more effectively, providing valuable company insights. It will be wiser to use the Xero software by outsourcing the accounting work to any competent service. You might opt for Xero bookkeeping services in London to increase business productivity.
Okay! Let's find you a perfect Accountant, Tax advisor or a Bookkeeper
Get Started
About author