Small business tips: How to expand your business
16 Dec 2021

4

minutes

read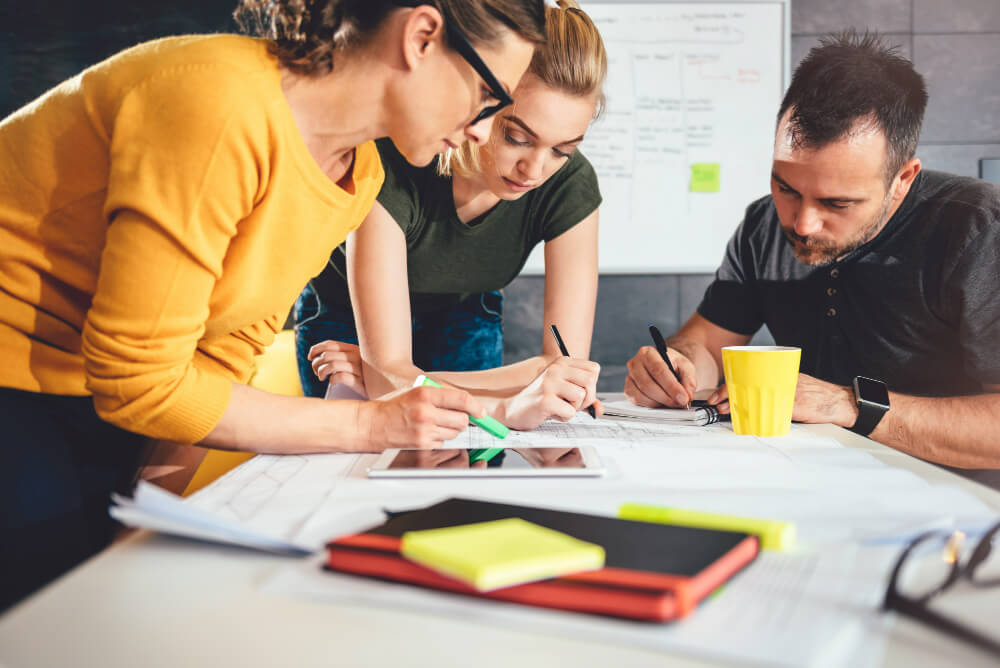 To ensure that your business survives in the throat-cut competition, you must focus on business growth and expansion.
Expanding your business can help you gain an edge in the market and beat your competitors.
This blog post will discuss eight ways to turbo-boost your business growth and expansion in 2022.


1. Plan for growth
Many companies think of growth in terms of increasing revenue, but it's equally critical to consider maintaining or enhancing profitability.
You may help your business develop by doing the following things:


Upselling :
Look at ways to increase your sales to existing consumers.

New service line

:
Develop new products and services and explore new or existing markets.



Human capital management

:
Bring on new blood to the organisation or train the existing employees, including apprentices and mentors.

Funding

:
Seek additional

financial sources

, such as attracting new investors or borrowing from lenders.  
2. Develop new products and services
If you intend to create new goods or services, you should test them with your consumers with the same care and attention that a new company would with its initial launch.
Find out about the demands of current and future consumers by talking to them. It is called market research.
Determine customer's pain points and how much a customer is willing to pay. If other firms are vying for your market, consider how you will set yourself apart.
Can you offer anything superior to what is already available? Is it considerably different or better than what you now provide? What about marketing or packaging? What is your USP or competitive advantage?


3. Get funding
Growing your business, whether via more sales or better profitability, almost always necessitates additional investment.
You can accomplish this by reinvesting prior earnings in your firm, taking out a loan, or selling shares to outside investors who are searching for other financing options, such as government-backed programmes.
If you are a small business, register for EIS/SEIS schemes. This way, your company is more attractive to investors.


4. Make changes based on feedback
Obtaining client feedback should assist you in determining methods to improve the services you provide to your present customers.
It will enable you to raise the price you charge your current clients and entice new consumers whose demands weren't previously met.


5. Consider selling more online
Online share of sales across the board is increasing, be it B2B or B2C.
Focusing on growing sales online can help you increase efficiency and production. It might lead to lower expenses and assist you in better communicating with consumers and suppliers.
You can utilise analytics tools to learn how customers interact with your site and enhance it.
You must ensure that you know all of the fees involved in going online (for example- hardware, software, hosting, training, services, maintenance and support, upgrades etc.). If you're going to sell online, make sure your clients and business are safe by taking precautions to safeguard your systems and data from theft or hackers.


6. Increase current customer sales
How you go about boosting sales is determined by your circumstances and the state of your firm. You might opt to focus on repeat clients, or you could strive to acquire new consumers in your local region, nationally, or internationally.
The most straightforward approach to boost your sales and expand your business is to sell more of the items or services you're currently offering to existing clients.
For the most part, this entails converting the one-time consumers into the company's repeat customers. It also involves locating consumers who have stopped purchasing from you and attempting to re-engage them by offering more of the same items or services to your existing customers.
You can figure out who has stopped buying from you and who would consider buying more if you maintain track of who your clients are and what you sold them.
Finding new consumers is generally more expensive and ineffective than focusing on existing customers.
7. Examine your costs
Regularly evaluating your pricing and comparing them to your competition can help you boost sales, profitability, or both.
Before making any adjustments, you should evaluate the impact of various pricing changes on your company's sales, cash flow, and profitability.
To do so successfully, you must first comprehend:
The 'cost structure' of your company (containing regular 'fixed' expenses and 'variable' costs that vary depending on the activities of your company)
The price your consumers are willing to pay for your goods and services


8. Extending your business outside your immediate location
Suppose you wish to offer your product or service in new sales channels or markets outside the UK. In that case, you'll need to engage with various organisations, including wholesalers, retailers, including online retailers, and distributors. You can export your items to locate new consumers outside of the UK.
But one precaution that you must take while trying to expand your business is that you should limit the amount of money you would spend.
After all, you do not want to end up in a situation where you are not left with any money to earn profits due to excessive spending on growth. Measure results carefully and use various matrices and analytics.
You can also find an accountant to help you determine how much money you should spend on your business' growth. 
Set some benchmarks and keep track of them regularly to track your development. While you may not notice significant results immediately, your business will grow if you stick to your strategy and follow it properly.
Okay! Let's find you a perfect Accountant, Tax advisor or a Bookkeeper
Get Started
About author