10 Effective steps to start your business in the UK
07 Jan 2022

6

minutes

read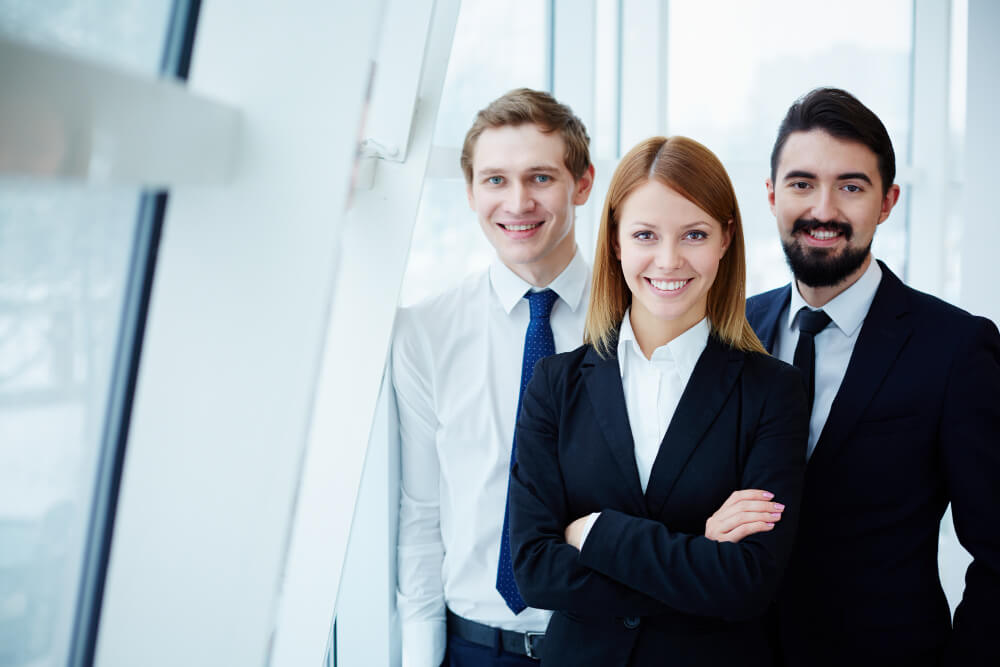 The UK economy is booming. It is a hub for startups, with more than 600,000 companies registering every year. It indeed is a good sign for the economy. But are all these companies sustaining well out there?
The answer to this will be no. Only 40% of the registered businesses are crossing their three-year mark. This number is scary, especially if you plan to establish a business.
On the bright side, 60% of businesses survive after three years. If you have the correct planning and preparation in hand, it is easy to start and make a business sustain in the long run.
Before launching the business, you should know about the right unique value proposition, good idea, business structure, and financing options.
This guide is for those entrepreneurs who want to get their business off the ground. Make sure to read it till the end to understand what you need to start your business in the UK.
Read our : small business tips: how to expand your business.  
Steps to follow
These steps are important in establishing a successful business that will sustain itself in the long run.
1. Conduct a SWOT analysis
If you are coming into the market with an idea, there must be a unique aspect, be it the idea itself or its marketing or market positioning.
There are many problems with no solution; your business should either provide long term value or find a reliable solution. If you want to know where you stand, conduct a SWOT analysis first.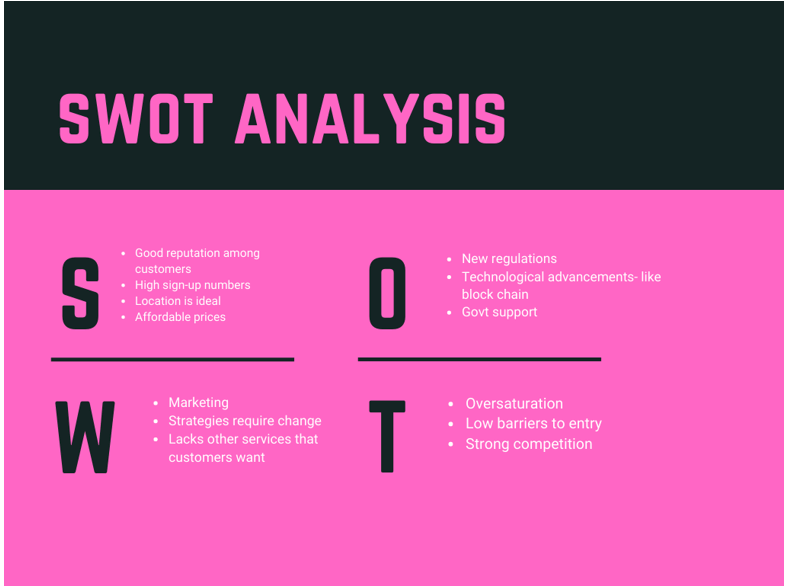 What is SWOT? It is Strengths, Weaknesses, Opportunities and Threats.
Strengths
Weaknesses
This is what makes you unique from your competitor. It can be skilled personnel, tangible assets, or any extra resources you have.

These are your strengths. You should ask yourself these questions to know about your strengths:  

• What is the unique idea that makes you stand apart from other competitors?
• Is the product better than existing solutions?
• Is pricing better than the current prices?
• Your industry expertise better than others?
• What is your USP?

This is where you have to analyse your negatives.

Your company lacks the arenas, what your competitors are doing better than you, and your resource limitations.

• What is limiting you?
• Is your competitor doing better than you?
• What are the areas that you lack in?
Opportunities
Threats
The opportunities that you have in the market right now. If you have few competitors in your area, what is the need for your services and products?

• Whether your company has required press and media coverage?
• Why is it the right time for your business?
• What consumer problems can your business solve?
• Does market trends shift help in your business?
• Are there only a few competitors in your area?  
You should know about the emerging competitors.
Suppose there is any change in regulations and negative press/media coverage, whether you can get a loyal customer base or not.

• Do you have any emerging competitors?
• What will be the odds in your business?
• Will the market change?
• Can regulation change causes any problem for your business?  
2. Draft a business plan
A business plan helps in outlining everything about your business. The things you are going to do and how you are going to do. It enables you to focus on your business path and stay in that lane all the time. It also makes others believe in your business and give them a reason to trust.
You can take the help of your accountant in drafting a business plan.
Remember that your business plan doesn't need to be long, but it should have all the information required.
Critical components of a good business plan are:
Market size and assumptions
Financial plans- projected 

balance sheet

, profit and loss, cashflows
Marketing and sales plans
SWOT analysis
PEST analysis
Organisational chart
Product or service details?
Operational plan
Business valuation


Read our : step by step guide on how to write an effective business plan.
3. Pick the right business structure
You need to have a proper business structure and register with the HMRC and other local bodies.
Take the help of an accountant and get your business registered as soon as possible. The tax structures vary according to the type of business. So, it is essential to register it and get a clear idea of the type of tax structure you will have at the start only.
Different types of business structures that are present in the UK are
Sole trader
Limited liability company
Partnership


Read more about these in our blog post : Business structure types: limited company vs sole trader vs partnership.
Each of these structures has pros and cons. An accountant can help you in understanding all of these terms.
Read our guide on how to set up a limited company.
4. Know the business laws and regulations
Many local laws are associated with your business. Abiding by the regulations is business-critical.
Sometimes figuring out the relevant applicable laws can be complicated, whereas, at times, it is straightforward. Nevertheless, seek the assistance of a legal expert if in doubt.
You must know about all of these and keep yourself informed all the time. Failure to do so can be costly for your business. Some of the critical things that every business needs to know about is:
Business taxes- G7 has been looking to implement new taxes recently
Employment laws- remember what happened to Uber recently?
Debt and insolvency- The government is looking to make changes as a result of COVID-19
Imports, exports- Many changes post Brexit
Data protection- GDPR
Copyright trademark
Environmental impact- ULEZ across the UK
5. Financial situation
Capital is the first and most important thing in setting up a business. You should know about the capital that you have and whether you need any source funding or not. The setup costs of a business include
Initial setup costs
Inventories
Marketing materials
Insurance
Business rates and rent
Licenses
Taxes and national insurance
Legal advice
Financial advice


If you are looking to fund your business, you must go through the different available funding options. Some of the most common types of funding that businesses prefer are:
Startup grant
Crowdfunding
Bank loan
Startup loan
Angel investment
Seed investment


Here is our guide to crowdfunding. 
6. Get a license or permit
Certain businesses require a license or permit. Without this, your business will be considered illegal, and you may face the wrath of the HMRC and local councils.
Some of such categories are:
Food preparation
Food retail
Alcohol retail
Restaurants
Taxiing
Child care
Tobacco retail
Manufacturing
Import and export
Farming
Manufacturing
Hospitality
Hairdressing
Waste management
Insurance
Banking
Funds management


Before you opt for the license, know which kind you need. You can check these on the government official website. Contact the local authority and get the required details.
7. Decide the location
Now that you have all the required permits and legalities aligning with you, decide where you want to work. If you can work from home, then start from there only. Renting out commercial space is a costly affair that most startups cannot afford.
So, work from home first if possible, or you can always opt for a co-working space.
There is an advantage for the business owners who are working from home. You can get tax-exempt on some household charges as you are using them for your business purpose. However, if you plan to put up some hoardings or flexes, take permission from your landlord, or local council.
8. Marketing plan
Now, this is quite important. No matter how good and reliable your product is, if you are not marketing it right, there is no use. Have a detailed digital and traditional marketing plan in place before you start the business.
Get a website and try to position yourself on top of the internet searches. Digital marketing will help you with this. Build your brand on social media and use affiliate marketing if necessary. A marketing plan can help in kick-starting your business.
9.  Brand your business the right way
Branding the business is essential than anything. Observe your competitors, see how they present themselves, and use this to create a brand. You have to make sure that your business stands out from the competitors.
There are two essential identifiers for your business: brand name and logo. You also need to build a business website and collateral for the market. The brand name or logo are the first things that people recognise.
10. Get the right support
When you are just starting, it might seem like a burden to hire professionals for some works like accounting. Most business owners do it by themselves but remember that it is not easy. Bookkeeping, taxes, and accounting are the tasks that need to be done by professionals.
Get the right support at starting your business and save more as you grow.


Wrapping up
Starting a business right from scratch isn't easy. It can be tiring at times.
So, a business owner must have a systematic approach. Every business step mentioned above will take you a step closer to your business setup. It will help you grow and thrive, not just survive.
Do your research; many support and notes are available free on Experlu.
Okay! Let's find you a perfect Accountant, Tax advisor or a Bookkeeper
Get Started
About author