10 Reasons You Should Integrate Payroll, Bookkeeping & Accountancy
09 Jun 2021

5

minutes

read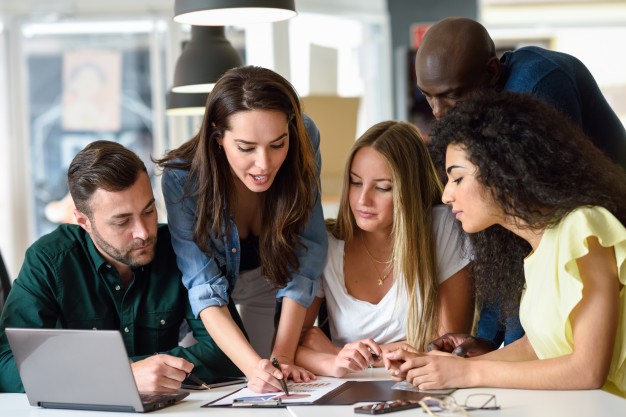 Account management can be a time-consuming process that necessitates a high level of accuracy. It becomes much simpler and more effective with an integrated system.
Fortunately, combining a payroll service with the bookkeeping and accounting software is typically easy for companies of all sizes. However, if you use a payroll service, bookkeeping, and an accounting package, they may need to communicate with one another at some stage.
When you have an integrated system, you will be able to control things like:
Compensation
Benefits
Taxation amounts
Accounting journals
Payroll system to the accounting system reconciliation
With integration in place, every time you run Payroll or submit an RTI, a journal entry is automatically created in your accounting software, saving you time, effort, and energy.
You can export all payroll transactions into your accounting system is a critical function to search for in any payroll system.
It will further ensure that the books and payroll ledgers are in sync. It is an integral part of providing correct tax forms, both for business and payroll taxes.
Outsourcing Payroll: The Pro's and Con's
Reasons for Integrating Payroll, Bookkeeping & Accountancy
As a business owner, you may already be working with an outside bookkeeper or an accountant.
You may consider outsourcing your Payroll. However, if you do not integrate all, you will be losing out.
Below mentioned are the various reasons that why you should integrate Payroll, Bookkeeping & Accountancy
Maintains and protects Profitability
Your people, as the old saying goes, are your most valuable asset. They are also the most significant expense, and the payroll team or contractor is responsible for paying them on time and at the correct rate.
However, paying them on time is just half the fight.
To run a profitable company, you must first consider your employment costs.
Employee costs as a percentage of revenue, overtime costs, costs by grade/level, comparable costs between teams, and the overall impact on the bottom line are essential considerations.
The payroll provider can tell part of the story. The bookkeeper and accountant maintain another piece of information. However, if you want to get the complete picture, you'll need to combine Payroll, bookkeeping, and accounting.
Integrating the three will help you answer the big personnel questions:
Do you have too many or too few employees?
Team X is more profitable than Team Y for what reason?
What is the most profitable way to operate a business over time?
Integrate, and you'll find it far easier to find the answers that will help you forecast, prepare, and work more effectively.
If all goes as planned, your Payroll will feed into your bookkeeping, and the two will always fit.
However, every organisation has employees whose arrangements are a little more complicated—changing from full-time to part-time employment (or vice versa). Apprentices are people who are learning a trade.
Each has its own set of complexities, paperwork, and difficulties in ensuring that tax and NI are measured correctly and on time.
Integrating Payroll and accounting will make it much easier to ensure that everything matches up when filing your tax return.
Greater efficiency with less effort
Payroll processing and bookkeeping in-house can also be time-consuming.
It's one of the reasons why so many businesses outsource.
However, if you outsource Payroll, bookkeeping, and accounting separately, the system is still inefficient since three different approaches (and three separate sets of people) manage the details.
You can minimise the complexity if everybody uses the same software or different but ones which integrate, but the most significant productivity comes from putting it under the control of a single team.
It removes bottlenecks, provides economies of scale, and makes it simpler to identify productivity changes and other opportunities that would be difficult to locate if Payroll, bookkeeping, and accounting were kept separate.
When you combine your Payroll, bookkeeping, and accounting, everybody works from the same data. It ensures that there are fewer chances for mistakes to occur and that nothing slips through the gaps.
You outsource the Payroll and pay for the three services separately every month. This way, you will have a single point of contact to deal with.
Integrate, and you can pay for all three every month as a single payment– so you still know where you are.
You will no longer have to manually enter data several times because all systems will sync, automatically exchanging information.
Everybody will see the exact figures in real-time, minimising the possibility of documents containing contradictory details.
You will be able to generate various reports by integrating Payroll, Bookkeeping & Accountancy, all customised to your unique requirements. In addition, the automated functionality enables information exchange in real-time.
Avoids Repetition and Duplication
Traditional software usage involves repeatedly entering the exact details. In addition, any data must be entered on several systems.
For example, employee compensation information must be inserted into your payroll software.
For integrating Payroll, Bookkeeping & Accountancy, you only need to submit the details once, allowing your payroll and accounting software to communicate with one another and reduce time-consuming tasks.
Employees are more likely to simplify operations, save time, increase productivity, eliminate duplication, reduce errors, and eradicate world hunger using software packages that can interact with one another.
Book-keeping and accountancy software is essential for improving financial performance and efficiency in accounting.
It allows users to enter fewer numbers, monitor revenue and expenditures, and make payments much faster.
Payroll software is a lifesaver, eliminating the time-consuming process of manually measuring compensation and making multiple bank transfers.
The quicker you can get all software systems to work together, the more efficient and smooth your workflow would be.
It is also essential to measure employee costs as a percentage of revenue if you integrate Payroll, double-entry bookkeeping, and accounting.
Many companies strive for a desirable employee-to-sales ratio, and if you spend too much on employees, the performance suffers.
It is particularly relevant if you pay a lot of overtime since such salaries can be paid at a time and a half. Such costs will add up without you understanding the effect on your bottom line. So, integration can be a savour for measuring employee costs.
Payroll software: Do you need payroll software?
Advantages of Integrating Payroll, Bookkeeping & Accountancy software
Automated Information Sharing
All software that you work with requires data input. If you are using multiple software or apps, then data entry is needed for all.
For example, the employee's salary information is required by payroll software and accounting and bookkeeping software.
Traditional software use necessitates repeatedly entering the exact details. When using the integration, you only need to provide the information once, and the software can exchange it on its own. Manual efforts are reduced significantly.
Reduced need for specialised professionals
With manual efforts decreasing, data combining in a simplified format, and controls being more straightforward, there is no need to hire professionals for various applications. Since modern apps are becoming cross-device compatible, you can access them when travelling on your phone or laptop.
It also provides an additional reason for you to control your company on your own rather than hiring someone else to do so. In addition, with fewer staffing needs, the company can save money and other resources such as machinery and facilities.
Filling forms, handling statements, calculating estimates, reminding due payments, planning bills, viewing employee results, preparing a master data file for the entire company, and so on are all functions of various applications. The more applications there are, the more difficult it is to manage them. Integrating them addresses these issues significantly.
Any of the processes of one application may be regulated by another. Some of the most widely used applications also have a built-in feature that allows them to be managed by other business apps. As a result, you will not have to move between applications as often and will be able to function more efficiently.
Winding-up
With payroll services, you would be able to measure payroll data quickly and accurately, with no room for human error.
You would be required to compensate all workers, regardless of their collective arrangements. It is beneficial when dealing with contractors and workers payable on an hourly basis and those payable every year.
Payroll makes business owners' lives simpler by combining Payroll, bookkeeping, and accounting and customising the integration to provide what they need. So, for better business gains, integrated Payroll, bookkeeping and accountancy will be beneficial.
Okay! Let's find you a perfect Accountant, Tax advisor or a Bookkeeper
Get Started
About author