What do you need to know about healthcare accounting?
30 Jun 2022

4

minutes

read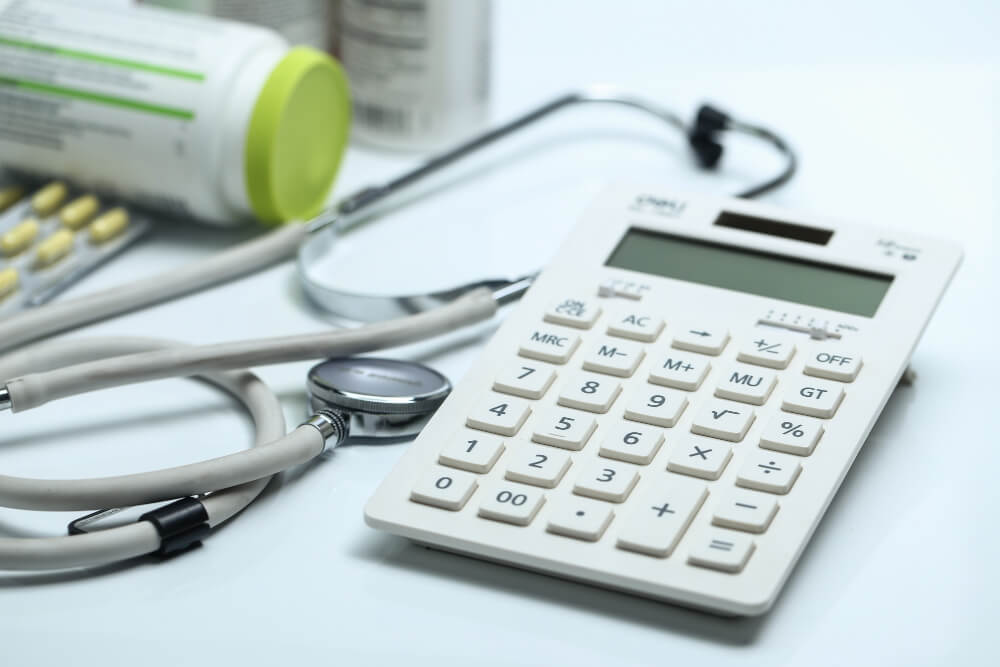 While understanding healthcare accounting, you will know several unique aspects that are not applicable in general or business accounting. Small to extensive healthcare facilities deal with different layers of financial components related to patient payments, claims, insurance policies and government back programs. Implementing a good accounting service in the industry can help you manage the increased financial liabilities.
This guide will cover everything you need to know about accounting in healthcare organisations.
What is healthcare accounting?
Like other business sectors, the Healthcare industry needs to follow a budget to run smoothly. They must know how money flows in and out, their current financial position, and whether they have enough cash to run the medical facilities, pay staff, order supplies, etc. Additionally, they must follow government regulations, pay taxes, and participate in audits. All these compose healthcare accounting.
Unlike general accounting practices, healthcare accountants must deal with multiple bills with varying due dates, track everyday expenses, and look for money coming from insurance payments, patient payments, grants and other sources.


What are the essentials of healthcare accounting?
Four essential elements are important in implementing accounting systems in businesses, especially healthcare organisations, to maintain a healthy financial cycle.
1. Planning
You must plan according to your expectations from the business. It will help you attain the desired goals. Healthcare industries require a specialised accounting department to help them deal with the changing medical environment. That may include a change in the price of medicines and other medical facilities, medical equipment, and doctor fees.
The accounting department is responsible for managing a constant cash flow in the business that eventually helps expand the organisation.
2. Controlling
The CFO of the healthcare company needs to control the financial aspects. That includes keeping a keen eye on the cash flow and ensuring no discrepancies.
3. Organising
Accounting books in an organisation must be accurate and organised. Healthcare accounting systems can be tedious as several departments and factors are involved in the process. Seek help from an accountant and switch to cloud accounting software. It keeps your team organised, helps you manage information, and provides accurate financial reports.
4. Decision making
Decision-making is a crucial factor for any successful business. The right business decisions can drive your business towards success and maximise growth.


Importance of accounting in healthcare organisations
The finance and accounting departments are the backbones of any industry responsible for tracking a business's cash flow.
The healthcare industry works with a complex network of stakeholders, including patients, healthcare providers, insurance companies, employees and employers, pharmaceutical companies and medical device manufacturers, and government agencies. Handling all of them becomes difficult, so you need to hire a healthcare accountant to oversee detailed accounts.
Here are a few day-to-day duties of an accountant:
Create financial reports and documentation that include cash flows, balance sheets, and profit & loss statements.
Record service payments and receivables
Prepare and update budget
Allocating revenue and meeting financial goals
Tracking reimbursements
Payroll management
Takes part in important decisions
Manages treatment costs and ensures cost-effectiveness
Ensures there are appropriate inventory levels for medications
Manages tax and complies with government regulations, etc.
In the present framework, cost-effectiveness in every field is highly crucial. Insurance companies are responsible for paying for treatments and medicines of patients, and they look for cost-effective measures. A robust accounting system can improve financial management.


What is RCM in the healthcare industry?
RCM (revenue cycle management) is a financial process performed within a healthcare organisation. The cycle begins with patients booking an appointment and ends in final payments and clearing all the records.
The bottom line of RCM in an organisation of any size is to increase revenue and reduce debts and expenses. RCM in healthcare ensures revenue generation and maximises claim reimbursements.


Steps of Revenue Cycle Management
Revenue cycle management is a strategy for healthcare providers to manage their administrative and clinical functions within the cycle. It consists of many steps; therefore, getting an accountant can help you deal with errors.
● Pre-authorisation and eligibility verification
When a patient takes an appointment in a healthcare organisation, the provider collects information and creates a patient account, including information regarding their insurance policy and eligibility.
● Charge capturing and coding
Transcribing patients' services to billable charges with universally accepted medical codes is charge capturing. These medical codes help the insurers to understand reimbursement amounts.
● Claim submission
Once they generate the patient treatment codes, the claim is sent to the respective insurance company for approval or the NHS. The RCM keeps track of the process from submission to approval.
● Payment collections
After approving the patient's claim, the company reimburses the healthcare provider depending on the patient's eligibility. After the reimbursement, if there is any remaining balance on the bill, the provider will reach out to the patient to collect them.
● Medical service review
The RCM encourages healthcare providers to analyse the clinical treatment data to pinpoint where to reduce expenses, increase provider revenue, and improve the patient experience.


Do I need an accountant?
It is good to seek professional advice in a healthcare organisation. It ensures that you don't miss out on any payments from patients or insurance companies, and no bills are left unpaid, or your staff gets the proper compensation. A healthcare accountant can handle all these activities while keeping a record of payments and bills.
If the person handling RCM is not adequately trained in the field, there can be faults in every part of the supply chain. It results in affecting the whole chain of Revenue generation. Furthermore, if you can manage your finances properly, you will not be able to provide the best services to people.


What type of accounting do healthcare providers use?
Healthcare providers often use accrual accounting measures. According to the method, you can assign a revenue or expense at a time when they were incurred, which is different from cash accounting. Cash accounting methods keep track of revenues and expenditures when payments exchange hands.
The accrual accounting methods include income or revenue, expenses, accruals or deferrals, and financial indicators.


Conclusion
Healthcare accounting can get critical at times, and keeping track of financial records or handling payments of patients and insurance companies can be challenging. Although hiring accountants is not mandatory, they can save you from errors, frauds, legal complications, and stress.
Okay! Let's find you a perfect Accountant, Tax advisor or a Bookkeeper
Get Started
About author