What are secretarial services? Their benefits for the companies
24 May 2021

4

minutes

read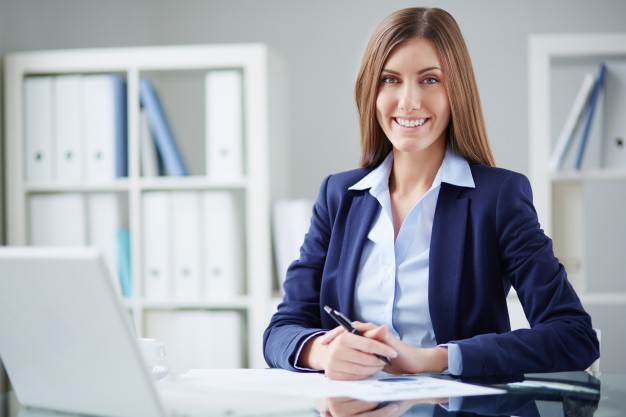 There are many compliance requirements when it comes to setting up and operating a corporate entity.
Many businesses may need professional assistance at some stage. As a result, the availability of company secretarial services concerns in the outsourcing niche will result in numerous benefits for your company.
Depending on the company's size, it might be necessary to hire a team of secretarial service providers.
Companies, however, have a difficult time finding a qualified company secretary.
Outsourcing secretarial services can help your business. As a result, partnering with an outsourcing secretarial service company is strongly recommended. Check with your accountants, as most accountants also offer secretarial services.
This blog post is divided into the following sections:
What is a corporate company secretary?
Almost every nation, including the United Kingdom, requires companies to follow a set of rules and regulations.
Judicial, regulatory and compliance matters are all handled by corporate secretarial services. Companies can get advice from corporate secretaries, legal practitioners and chartered accountants.
The Company secretaries have a thorough understanding of the law of the land.
As a result, corporate secretarial services assist in understanding and complying with specific legal and administrative requirements.
They help to reduce the risk of non-compliance with the laws that regulate various companies in a country.
The following are some of the primary responsibilities of a Corporate Secretary:
Corporate Governance
Statutory Compliance
Involves preparation as well as filling of numerous reports and forms
Maintaining stock regulations
Administration and communication with shareholders
Why do companies require Corporate Secretarial Services?
Once incorporated, a company is subject to several corporate governance obligations.
The corporate secretary's role is mainly concerned with compliance with corporate governance regulations, other financial regulations like FCA, PRU, shareholders/ investor communication and related admin work.
This generally includes maintaining company reports, share registers, mortgage and charges registers, assistance in the capital reorganisation, Persons of Significant Control (PSC) register, Companies House submissions, communicating with investors and shareholders. Annual General Meetings (AGM) are another essential activity assigned to them.
Does every private company need a Corporate Secretary?
Before the Companies ACT 2006, every private company needed to appoint a Company Secretary regardless of size. The Companies Act 2006 removed such a requirement for all private companies. However, a company's articles can override this and require to accompany to appoint a company secretary.
Regardless of whether the company appoints a corporate secretary or not, the company must meet such responsibilities.
Benefits of secretarial services to the company
CS services are essential for a company's survival. Let's take a look at the benefits of outsourcing your company's CS services.
1. Submitting the annual confirmation statement and other company returns
All companies must file a yearly confirmation statement (previously known as the Annual Return) with the Companies House. Confirmation statement includes data such as Standard Industrial Classification (SIC) code- you can add more than one SIC codes, the capital statement, shares' trading status, shareholder information.
You cannot use the confirmation statement to make changes to the directors and secretary, PSC changes and changes to a company's registered office address.
You must submit at least one Confirmation statement every 12 months within 14 days of your company's incorporation date or the date last confirmations statement submission date.
Apart from the confirmation statement, companies must submit yearly accounts to the Companies Hosue tax returns to the HMRC and audit report (where applicable).
Such notifications have a prescribed format and time. Corporate secretaries are well versed with such requirements.
2. Maintaining the statutory registers
Companies must maintain few statutory registers, like share registers, PSC register, directors and officers register, mortgage and charges, etc.
Failure to maintain such registers can attract fines up to £5,000.
3. Arranging meetings of the board of directors
Another benefit of having a company secretary is that they can organise all BOD meetings.
Arranging meetings typically involve drafting and sending meeting agendas, sending meeting notices per statutory timelines, and documenting and disbursing the meeting minutes.
4. Arranging the annual general meeting and other shareholder meetings
Like the directors meeting, the company secretary will organise all shareholder meetings.
Mainly there are types of shareholders' meetings.
The Annual general meeting, popularly known as AGM; and
The Extraordinary General Meeting, also known as EGM.
Arranging meetings typically involve drafting and sending meeting agendas and resolutions, sending and publishing meeting notices per statutory timelines to all shareholders, and documenting and disbursing the meeting minutes.
Private companies do not have a legal responsibility to hold an AGM or EGM.
5. Changes of the company registered office, appointment and removal of directors etc
The company secretary is usually in charge of keeping tracks of such changes and informing the Companies Hosue on time.
The most common submission include:
change in company's registered office,
appointment of a director
termionation of a director
change in director's particulars
change in share ownership
6. Fewer Errors
Professionals are typically subject matter specialists in their respective fields. A corporate secretary professional can gain more insights into the services required by your organisation and complete the work with fewer errors and more outstanding performance.
Do I need a separate qualification to be a Company Secretary?
Private companies do not require a qualified company secretary.
The Chartered Governance Institute (CGI), formerly known as the Institute for Chartered Secretaries and Administrators (ICSA), is a awarding body for governance professionals (Company Secretaries) in the UK and Ireland.
A qualified accountant, solicitor or barrister can also act as a company secretary.
Inhouse vs outsource company secretary
An entity can reap the benefits of nearly smooth operations by engaging professional outsourcing company secretarial service providers.
A specialised team of corporate secretaries services UK is capable of working with a wide range of companies. This will reduce errors and comes with the usual benefits of outsourcing, like cost reduction, industry specialism, easy scaling, etc.
Winding Up
The requirement of secretarial services varies significantly from company to company, and they can often end up being much broader than the above.
Still, regardless of their final role, they are essential to a company's success.
Outsourcing companies customise different computer systems to meet the needs of their clients. All of these advantages demonstrate that outsourcing your corporate secretarial services is a fantastic opportunity for many companies.
Okay! Let's find you a perfect Accountant, Tax advisor or a Bookkeeper
Get Started
About author