Best Bookkeeping software for small business a comparison guide
06 Oct 2021

6

minutes

read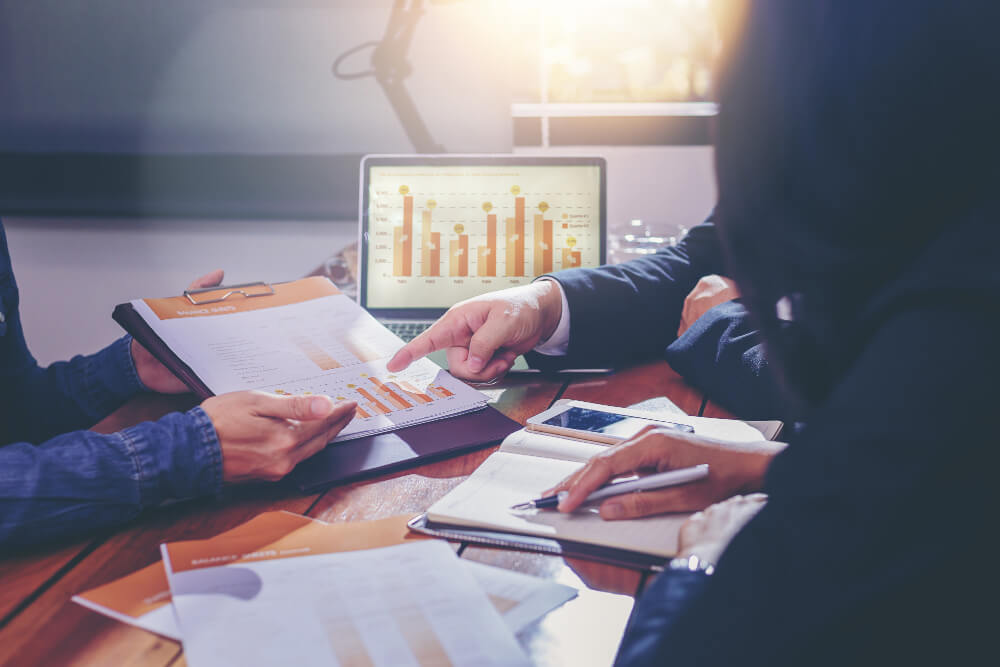 Bookkeeping software is a must-have for small businesses. This way, it will become easy for you to manage your invoicing, payroll, suppliers, inventory, assets, employee expenses and other finance-related matters.
After HMRC brought in Making Tax Digital (MTD), businesses are considering going for software now more than ever. MTD means the businesses with VAT registration and have a turnover of 85,000 GBP annually are supposed to submit their VAT returns with compatible software.
There are so many bookkeeping software options available, and choosing the right one can be tiring at times. But you can stop fretting about it. In this article, we will compare and provide you with the best bookkeeping software for small businesses that is available out there.
Refer to them and make your choice. Let us take a quick look at leading bookkeeping software first and then proceed with a comparison.
Here is a list of details that we are going to discuss in this blog
Xero and its features
QuickBooks and its features
Sage and its features
FreeAgent and its features
Comparison of QuickBooks, Sage, FreeAgent, Xero.

Xero
Xero provides smart small bookkeeping software. Xero is entirely cloud-based and offers reliable security for its users. With Xero, it is easy to file VAT tax returns on your own.
The best thing about Xero is that it will assist you in the automation of everyday business tasks. You will also stay up-to-date with your financial information. As it is cloud-based software, it is easily accessible for you on any device.


Features
Cloud-based software
Attractive user interface
Rich third party apps integration
Automates business tasks like reminders to customers for unpaid invoices
Collect payments via stripe, go cardless and other payment gateways
Supports multicurrency
Employee expenses
Direct bank feed
Provides up-to-date financials and analytics- a new feature
Fixed assets management
Inventory management
Payments scheduling and batch file
Send invoices and account statements
Provides a mobile app.


Check our guide : 10 Reasons you should integrate payroll and bookkeeping accountancy.
QuickBooks
QuickBooks is specially designed for small businesses and self-employed people. QuickBooks offers a myriad of features that one can explore. There are different plans available with QuickBooks, and you can choose the right one that goes according to your small business needs.
You can file the tax returns digital with QuickBooks. It also offers payroll services, pays bills and send invoices. Connect it with your bank account and track every expense you make with the help of QuickBooks.

Features
Like Xero, Quickbooks is also packed with all the essential features you need as a small business owner. Here are some of the best features that you can avail with QuickBooks:
Send invoices
Supports multicurrency
File VAT
Track time
Run your payroll
Manages expenses
Mileage Tracking
Pay bills with software
Quick and intuitive user interface
Direct bank feed
Rich third party apps integration- like trade Gecko and many more
Collect payments via stripe, go cardless and other payment gateways
Provides a mobile app.


Sage
Sage is one of the popular and most used bookkeeping software U.K. Its desktop version was a go-to option for businesses and accountants back in the day. With the latest advancements in cloud-based software, Sage ventured into the same. They now provide accounting software solutions on the cloud, making it easy for organisations to work around.
Sage has two plans- one basic plan for small businesses and another one for established organisations. Right from creating invoices to providing real-time reports, Sage does it all.
It also has a mobile app with which you can access the majority of its features and link your bank account at the same time.


Features
Cloud-based software
Easy to set up and run
Compliant with Making Tax Digital
Provides smart automation
Provides you with great security (bank-level)
Offers online support 24x7
Access software from anywhere and on any device with your credentials
Provides financial data on a real-time basis
Free trial to give a sneak peek into the software


FreeAgent
FreeAgent is aimed to offer better and easy accounting solutions for the small businesses out there. This software has three plans that are designed for different business setups- sole trader (self-assessment filing), Partnership/LLP (profit sharing calculation), Limited company (corporate tax forecasting, self-assessment filing, dividend vouchers).
You will also have a chance to track your time, manage the expenses, payroll activities and connect the software with your bank account too. It has a free trial too.


Features
Offers a tailored plan designed for small businesses
It's an easy to use software
Creates invoices
Manages the expenses
Can be linked with bank account
Helps in managing each project finance separately
Creates estimates
Manages all the expenses
Incorporate payroll


Provides a free trial Comparison
Now, these are the four leading online small business bookkeeping software that is available in the market. Comparing these in different aspects will help in understanding which one is better than the other. Here are the fields in which we are going to compare these four-
Features
Support
Pricing
Connectivity


Features
The first thing anyone would look at while buying software is the kind of features it offers. Usually, the software offers some features in-built whilst there are some that you have to purchase additionally. So knowing what all features it has and what you need to buy, you can estimate which one would be better for you.
Quick Books is a great software offering some of the best features included in its plans. Their cheapest plan also has a receipt scanner, mileage tracking and invoices that are enabled with Paypal.


Although Xero has a lot of features, you have to pay additionally to access them. It offers only limited access to most of the features, and you have to pay extra to use them. This isn't very reassuring when it comes to Xero features.


FreeAgent offers fewer features for the users when compared to other software in our list. Its features are limited only, so if you think those are enough for your business, then you can go with them.


The basic version of Sage has good features such as reporting, tracking stock, managing different departments, etc. For more features, you have to go with their premium plan.
So, when it comes to features, unarguably, Xero tops the list, followed by QuickBooks.


Support
All business owners are not trained accountants or bookkeepers, so help is often required. Let us see how these software do in the support department.

Quick Books offer support via chatbox, email, phone, training videos and community support forums. One thing about the QuickBooks support team is that they are not very knowledgeable in addressing the issues, and at times it takes days to solve problems.


Xero provides support through its training videos, webinars and email. However, their big drawback is that they don't have a helpline number in place. If you face any issue, you have to raise a ticket, and then one of their team members will get back to you.


Free Agent has a great support team in place. They provide you with webinars, articles and blogs with ample information and also, you can book a call with their support agent. If you want, you can also call their agent directly, and they will clear your doubts.


Sage has a poor customer support team. They have a helpline number. However, you are supposed to wait to talk to the agent, and it takes a while to get through them.


Pricing
When it comes to pricing, there isn't much of a difference between these four software. They all have a basic as well as a premium plans. You can choose the one that is suitable for your business.


Connectivity
When you opt for a SaaS-based platform, it is important for you to know how good its connectivity is. Here connectivity means its integration with third-party apps and software, connecting with banks, etc. Let us see how our software works in these aspects

Quick Books does very well for itself in the connectivity aspect. Its marketplace has a wide array of apps and software available. It is very well integrated with various banks out there too.


Xero, similar to QuickBooks, is excellent when it comes to connectivity. It can be connected with various platforms. These apps can be downloaded from Apple Store or Google Play Store.


FreeAgent is quite limited when it comes to connectivity. However, it can be integrated with some of the major platforms like Stripe, Zapier and Basecamp.


Sage is not up to the mark when it comes to connectivity. It seems as if the software is created for some different age and not a new-age software. It has multiple connectivity issues.


Wrap Up
Hope this comparison gave you a little insight into which software works better for your business. If you ask which of these bookkeeping software is good and you can go for, there is no right answer. Each bookkeeping software has a few pros and cons as well. Each business has varying needs, so it depends on you to choose which one would be suitable for your business and fulfil your requirements.
There are some free bookkeeping software, too, if you are on a low budget. However, beware that they may not be so secure and can cause some serious issues too. So, it is always better to go with a paid version of the software that offers you all the required features.


Check our guide : Guide to Bookkeeping for new business owner
Okay! Let's find you a perfect Accountant, Tax advisor or a Bookkeeper
Get Started
About author